Home » Group Packages » European Splendours
European Splendours
Europe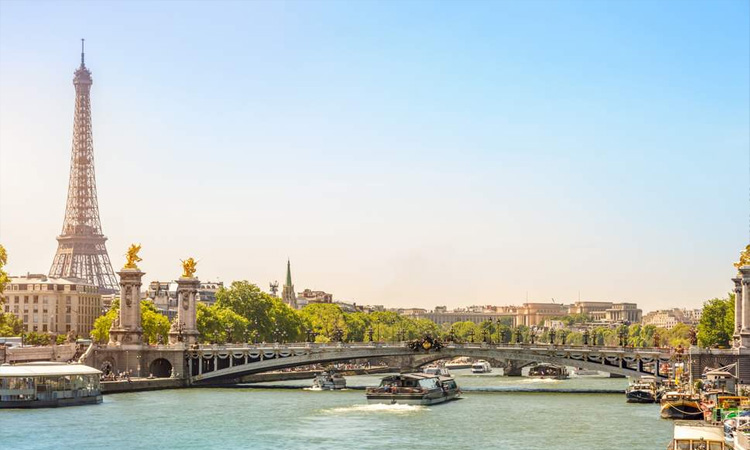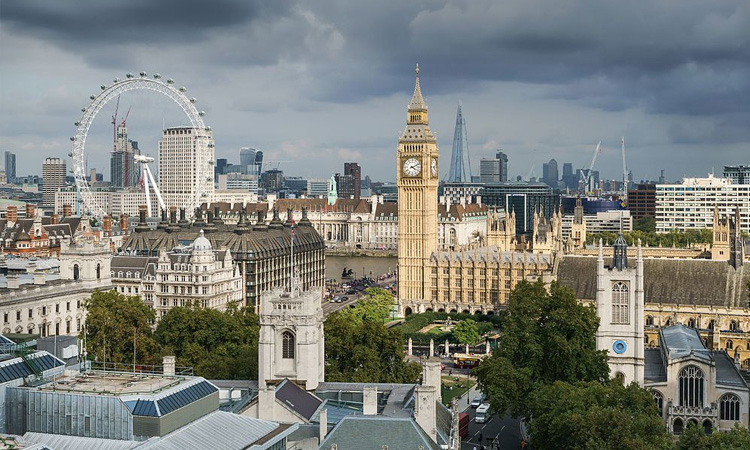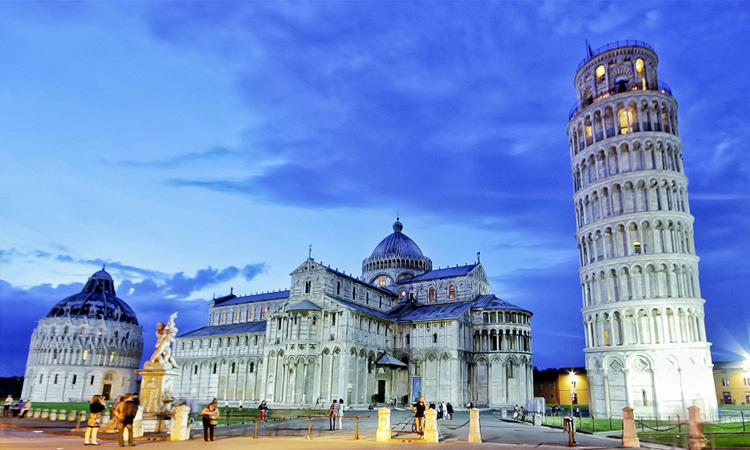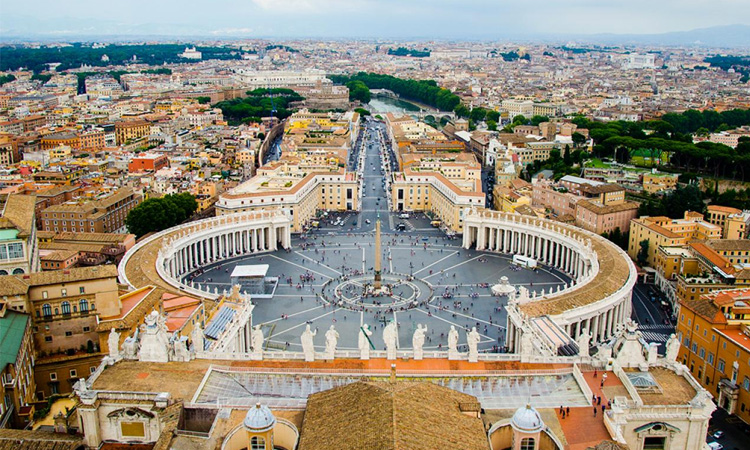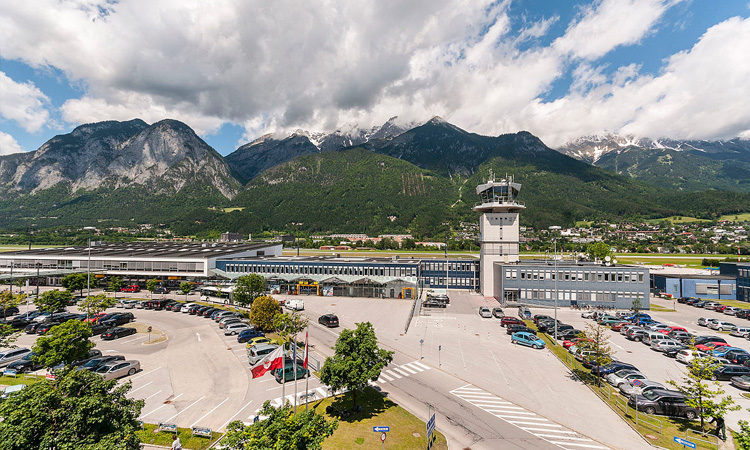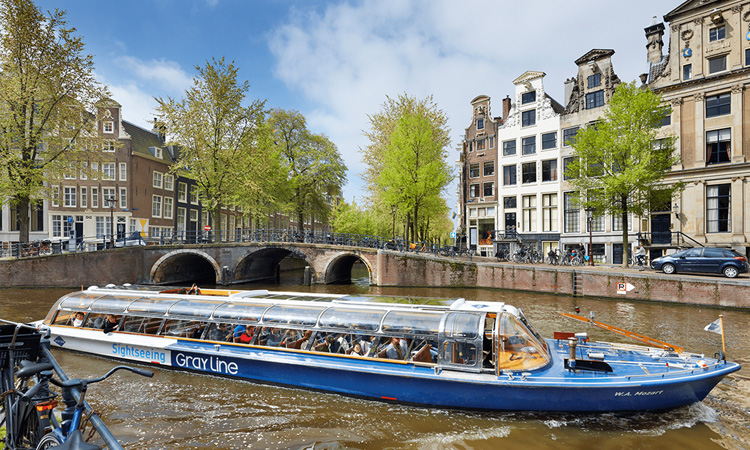 Departure Date
April 08, 22, 29
May 04, 06, 13, 20, 27
June 03, 10, 17, 24
July 08, 22
August 05, 19
September 02, 16, 30, 25

DAY 1 Arrival in Vienna
Your holiday would begin with arrival in Vienna - the capital and largest city of Austria as well as a melting pot of culture, architecture, history and beauty. It is one of the most beautiful cities in Eastern Europe. You would be greeted by a MakeMyTrip Holiday Manager at the airport and thereafter will go to have Indian dinner and then check in at hotel.

DAY 2 Orientation Excursion of Vienna, Arrival in Budapest
The capital of Austria, Vienna - the capital and largest city of Austria as well as a melting pot of culture, architecture, history and beauty. It is one of the most beautiful cities in Eastern Europe..

After a delicious continental breakfast at the hotel, you would proceed for an orientation excursion of this scenic city.

On this sightseeing activity, you would see prominent places of interest such as: the City Hall, Hofburg Palace - which was the residence and the seat of power for the Habsburg Empire, Ring Boulevard - where the most important imperial and historic buildings stand tall and St. Stephens Cathedral - the 12th century structure is the mother church of the Archdiocese of Vienna and the seat of the Archbishop of Vienna. This UNESCO World Heritage site was the former summer residence of various Habsburg rulers.

You would also visit the famous Schönbrunn Palace - a 1,441 room Baroque palace that's one of the most important architectural structures in the city and definitely a visual treat.

Later, drive to Budapest - Hungary's capital and a city known for its wondrous landscape, architectural beauty and world-famous parties.

Upon Arrival, relish a delicious Indian meal and enjoy a comfortable stay at the hotel.

DAY 3 Budapest City Excursion and Danube River Cruise
Today, after a hearty continental breakfast, you would set out for a city excursion of Budapest. See prominent sights like the Buda Castle, St Mathais Church, Fishermans Bastion and more sights on your tour.

After some free time to explore the city centre, you would proceed for the famous Danube River Cruise - the second longest river in Europe which is also referred to as 'The Queen of European Rivers'. There is really no better way to explore Budapest in its full glory, than from the deck of this wonderful river cruise on the majestic Danube. The river is quite scenic, featuring the Iron Gate and the picturesque Wachau wine valley. The river is one of the most spectacular wetlands.

Later in the evening, you would be taken for an Indian dinner and then dropped off to the hotel. For those who wish to spend the night dancing and clubbing until dawn, or who yearn for cultural entertainment, could head out to experience the nightlife in Budapest. Please note that if you wish to go out after dinner, you would be required to arrange your transport from and back to the hotel.

DAY 4 Arrival in Prague
Enjoy a hearty continental breakfast at the hotel, as today you would head to Prague - the capital city of the Czech Republic, also nicknamed as the 'City of a Hundred Spires'. It is perhaps the most happening party destinations emerging destination in Eastern Europe.

Evening at leisure to explore this charming city that is romantic and successful, ancient yet modern, thus offering something for every traveller.

Dinner at an Indian restaurant and then will be transferred to the hotel for a comfortable overnight stay.

DAY 5 Orientation Excursion of Prague
On this day, you would undertake an orientation excursion of Prague, post a continental breakfast at the hotel. The sightseeing would include views such as: Astronomical Clock – the oldest astronomical clock which has been surprising people with its procession of Apostles, moving statues and visualization of time for 600 years, Charles Bridge - a famous historic bridge that crosses the Vltava river,St. Vitus Cathedral - the largest and the most important temple in Prague, Jewish Quarter, Mala Strana and Old Town Square. You would then have some free time in the centre to explore and enjoy.

Post sightseeing, you would visit the famous Prague Castle - a historic monument built in the 9th century and the largest medieval castle in the world. It is now the official residence of the President of the Czech Republic.

After an exciting day, relish a scrumptious Indian dinner and then enjoy a comfortable stay at the hotel.


DAY 6 Prague - Munich
After a Continental breakfast, you would leave Prague and will be driven to Munich. This capital of Bavaria is a beautiful city, often flocked by tourist for its street cafes, beer halls, highbrow art, ancient churches, centuries-old buildings and numerous museums. The city is also famous for its annual Oktoberfest celebration.
Here you would be taken for panoromic sightseeing which would include places such as: Marianplatz - the central square and throbbing cultural center of Munich, Hofbrahaus – a historic brewery house that has been a traditional part of German history and has had a very strong influence on German culture. You would also see the Neues Rathaus - the town hall of Munich and Glockenspiel - the clock tower which chimes once a day and re-enacts two stories from the 16th century. You would also get to see the St. Peter's Church - the oldest church in the city.

Visit the BMW Welt where you would discover the fascinating information about the company, brand and product history. It also features a captivating display of BMW's most attractive automobiles, motorcycles and engines.
After a wonderful sightseeing experience of Munich, proceed for an Indian dinner and then enjoy a comfortable overnight stay.

DAY 7 Munich - Switzerland
After a Continental breakfast, you would continue your journey to Switzerland, which is a landlocked country in the cultural and geographical centre of Europe. It is also renowned for its snowbound Alps, lush green meadows and fresh water lakes.
Today, you would be taken to Schaffhausen to witness the grandeur of the magnificent Rhine Falls - one of the largest waterfalls of Europe.
You would also proceed to Zurich lake for a photostop before heading out to hotel.
Later enjoy an Indian dinner and a comfortable overnight stay.

DAY 8 Switzerland (Optional Tour of Jungfraujoch and Interlaken with Indian Lunch)
After a continental breakfast today, enjoy the day at leisure in the serene and soothing environs of Switzerland OR make use of the free time to embark on an optional tour to visit Jungfraujoch, often referred to as the Top of Europe. Also, visit the charming town of Interlaken. Jungfraujoch makes for a memorable encounter with snow and ice, and has all it takes to become the high point of any tour of Europe. Tourists are often amazed at the scenic splendour they witness from the Cog-Wheel train that climbs up to a height of 11,333 feet to reach Jungfraujoch, the highest railway station in the world. The Cog- Wheel train is one of the best, most incredible train journeys in the world. The panoramic views of Switzerland from atop the mountain are breathtaking. Later on, drive to Interlaken, which is a world famous Swiss town located in the Bernese Oberland mountains between the lakes of Thun and Brienz. Finally, return to the hotel for a comfortable overnight stay.


DAY 9 Morning at leisure in Switzerland/Visit Mt. Titlis (Optional activity) and Lucerne
After a scrumptious continental breakfast, enjoy the day at leisure OR begin the adventurous journey to Mt. Titlis on own expense. On a hair-raising and unforgettable 35 minutes long ride to the top, switching two different cable cars, the ride is nothing short of awe-inspiring as you'll witness the scenery change from green meadows and scenic lakes to snow clad mountains. The last leg of the ride is on the famous Rotair, which is the world's first revolving cable car that offers beautiful panoramic views of the surrounding glaciers, mountains and scenery. Once atop Mt. Titlis, what awaits visitors is breathtaking views of the Alps from either the sun terrace or from the famous 'south face window' of the mountain. If the weather permits you can also enjoy a thrilling ride on the famous 'Ice Flyer' along with the snow park.

After the great Mt. Titlis experience, proceed to Lucerne, a beautiful city located at the northern tip of Lake Lucerne, stroll along the banks of Lake Lucerne to experience attractions like the Kapellbrucke – The Chapel Bridge, the traditional wooden bridge of Lucerne. Spend some free time shopping at the famous 'Bucherer' for Swiss watches, jewellery and souvenirs.

Later you would proceed towards Basel for an Indian Dinner and check in to the hotel for overnight stay.

DAY 10 Drive to Paris. Paris By Evening (Optional Activity)
After a continental breakfast at the hotel, sit back and relax as we drive you to the City of Lights - Paris; the city is celebrated for its beautiful city plan, architecture, museums, bridges, cathedrals, parks, shopping, sidewalk cafés, wide and luxurious boulevards, elegant cuisine, and numerous monuments.

Check in to the hotel and then proceed for an Indian Dinner.

Later in the evening post dinner, you could choose an optional sightseeing experience - Paris by Evening (own expense) - that includes driving past the famous monuments and buildings of Paris at night to witness their dazzling illumination.

DAY 11 Paris
Full Day Disneyland Paris (Optional Activity)

After a Continental Breakfast, today you could spend the day as per your convenience after breakfast at the hotel. You could set out for an adventurous and fun-filled time at Disneyland Paris (own expense), where you can experience many thrilling rides and fascinating shows. Meet and get clicked with your favourite cartoon characters in a carnival-like atmosphere. Later in the evening get ready to experience the best Fire Works of Disney , which cant be missed.

Head to the hotel for a comfortable overnight stay at the hotel.

DAY 12 Paris City Excursion. Departure
City Excursion of Paris, Visit to Eiffel Tower.

After a continental breakfast, you would set out to explore the glamorous city of Paris, on a shared basis in a bus/coach (seat-in-coach). Start off with a panoramic city sightseeing, to popular sights as: Arc De Triomphe, Champs Elysees, Grand Palais, Petit Palais, National Assembly, Alexander Bridge, Concorde Square, Magdalene Church, Opera Garnier, Louvre Palace, Orsay Museum, The Invalides.

Later you would visit the Eiffel Tower, the most famous landmark of Paris, enjoy a panoramic view of the city from its 2nd level. Built in 1889 and designed by the young engineer Gustave Eiffel, the tower stands 324 meters (1,063 ft) tall; it is one of the most enduring symbols of France and the industrial age.

After an exciting day, it is time to bid adieu to Europe as you head to the airport for your flight back home, armed with an enriching experience and memories to last a lifetime.
INCLUSIONS
Service of an experienced MakeMyTrip Holiday Manager
Accommodation in double/twinbedded rooms in hotels as mentioned in the itinerary (or similar category hotels)
Meals, coach transfers, transfers, entrance fee, sightseeing activities and surface transportation as indicated in the itinerary
Accommodation in handpicked hotels chosen to suit your comfort needs and convenience of location
Travel in comfort aboard climate controlled coaches
Enjoy extended continental breakfasts every morning
Enjoy 10 Indian dinners in Mainland Europe
Vienna City Excursion and Schonbrunn Palace
Budapest City Excursion and Danube Cruise
Bratislava City Excursion
Prague Guided City Sightseeing and Prague Castle
Visit the magnificent Rhine Falls at Schaffhausen
City tour of Paris
Enjoy breathtaking vistas of Paris from the 2nd level of the Eiffel Tower
Tips to drivers and guides are included.
Exclusions
Airfare, Visa Fees, Travel Insurance charges and airport taxes
Porter fees at hotels, airports and seaports
Early checkin & Late checkout
Cost of personal nature such as laundry, mini bar charges, beverages, liquor, telephone charges, etc.
Any other items not mentioned in the Holiday package cost Inclusions list charges, etc.
Any other items not mentioned in the Holiday package cost Inclusions list
Terms & Conditions
The third person sharing the room is provided with an additional mattress or a roll away bed.
Owing to EU hotel occupancy regulations, a maximum of 3 persons are allowed in a room.
A surcharge may be applicable on certain departures.
Due to operational reasons, the routing of this tour may be amended. However, all mentioned services will remain unchanged.