Home » Group Packages » Great Grand Tour of Europe with Flights
Great Grand Tour of Europe with Flights
Europe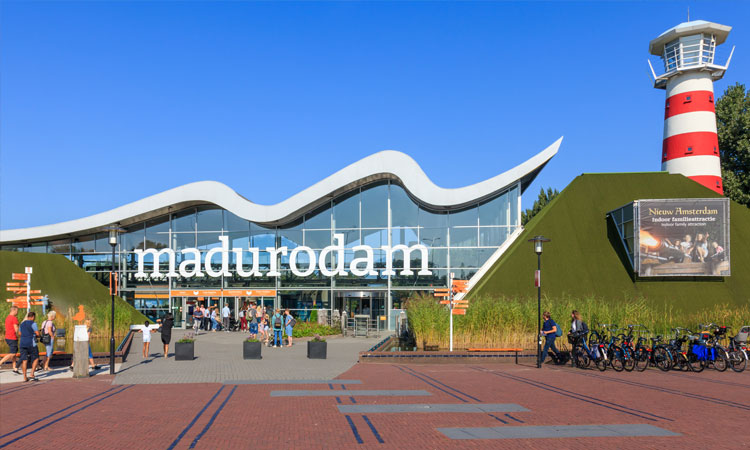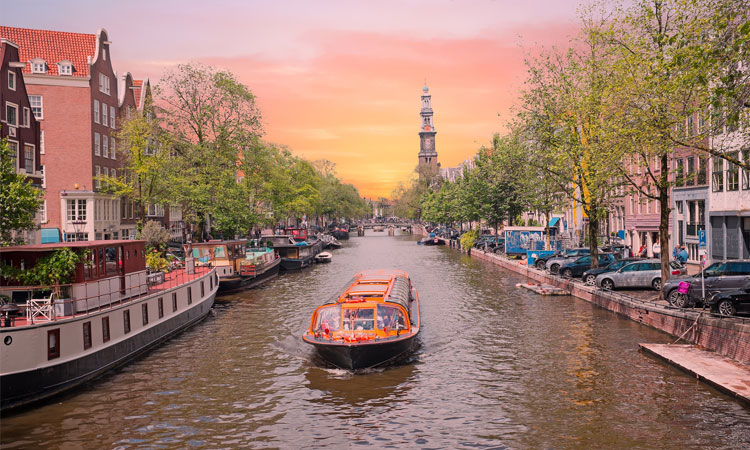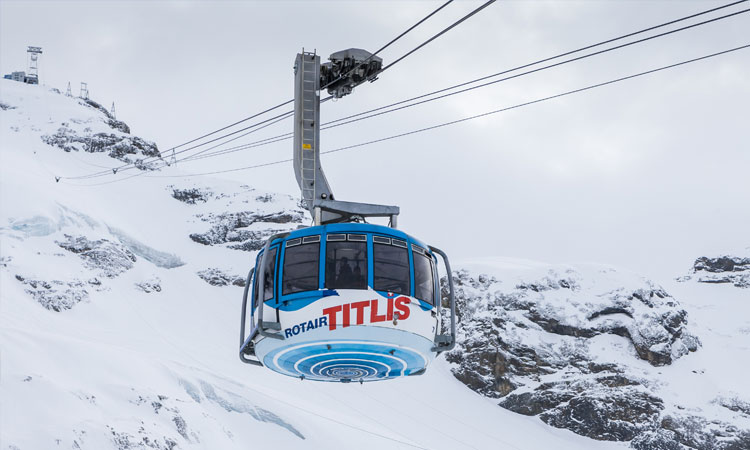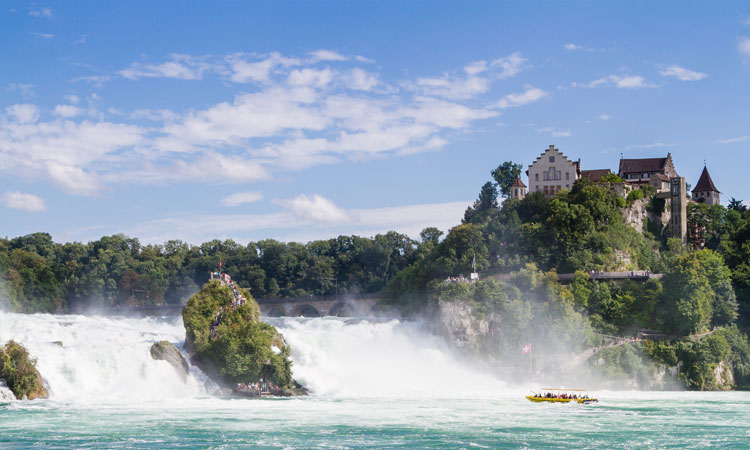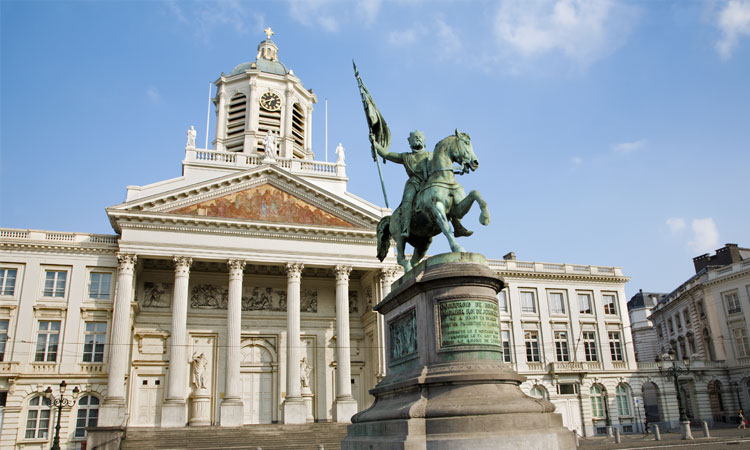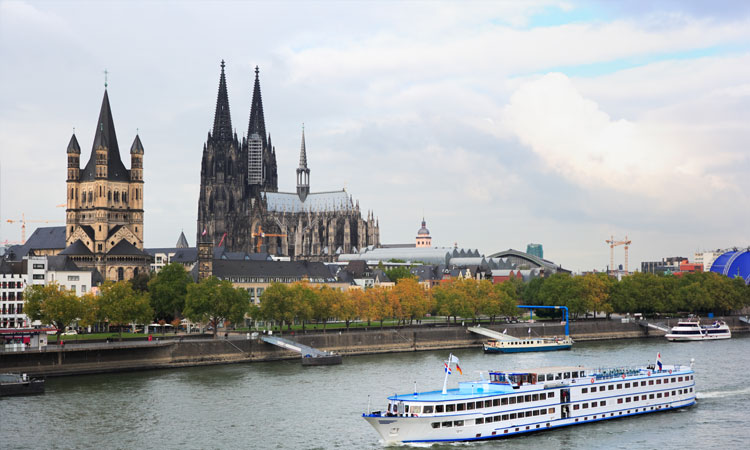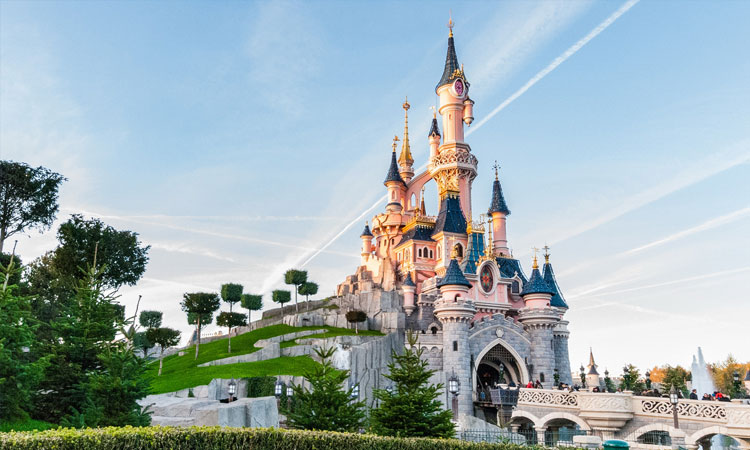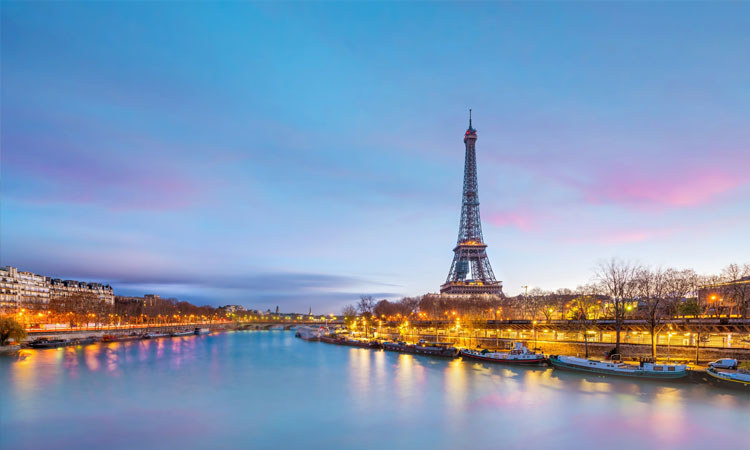 Day 1: Paris Arrival
We welcome you to the magnificent continent of Europe. Our Tour Manager will meet you at the exit after immigration. Welcome to the city of Paris. Paris has a timeless familiarity for first-time and frequent visitors, with instantly recognizable architectural icons, along with exquisite cuisine, chic boutiques and priceless artistic treasures. We begin our tour of Europe with a visit to the most beautiful city of the continent.
Overnight in Paris
Meals: Lunch & Dinner
Arrival Transfers & Lunch is included for passengers taking Air Inclusive package & Joining Direct passengers if arriving at the same time or before can avail our transfers or meet at the designated point.

Day 2: Panoramic Tour of Paris, Eiffel Tower 3rd Level and River Seine Cruise
After breakfast, we proceed to experience a panoramic boat cruise along the River Seine. With entirely glass topped vessels, these exquisite boats are constructed to explore the breathtaking views of the Parisian monuments such as the Eiffel Tower, the Orsay Museum, the Notre Dame Cathedral, Paris' own Statue of Liberty as well as many other landmarks.
Later, we then embark on a panoramic tour of Paris where you will have the witness sights such as Champs Elysees, Opera Garnier, Arc De Triomphe, Louvre Palace, Grand Palais, Petit Palais, National Assembly, Alexandre Bridge, Concorde Square, Magdalene Church, Trocadéro Square, Conciergerie and Notre Dame Cathedral. Later, we continue to the center of Paris to visit the most famous attraction in Paris, the Eiffel Tower. Built in 1889, and designed by the young engineer Gustav Eiffel, the tower stands 324 meters (1,063 feet) tall. Enjoy spectacular views of the city from the third level.
Enjoy a comfortable overnight stay at the hotel in Paris.
Meals: Breakfast, Lunch & Dinner

Day 3: (INCLUDED) Full day at Disneyland Paris
After breakfast take the opportunity to visit the famous Disneyland in Paris. Your one day one park pass allows entry to the intriguing Disneyland Paris. Disneyland® Park has big thrills and kid-friendly adventures for the whole family.
Experience the storybook world of Disney® as you discover the five magical themed lands where enchantment lives: Main Street USA, Frontierland, Adventureland, Fantasyland and Discoveryland. Disneyland Paris provides an exciting vacation for the family with its famous shows and rides such as Peter Pan's Flight, Space Mountain: Mission 2, Star Tours, Buzz Lightyear Laser Blast, Big Thunder Mountain and Indiana Jones and the Temple of Peril among many more.
Enjoy a comfortable overnight stay at the hotel.
Meals: Breakfast, Lunch and Dinner

Day 4: Brussels Orientation Tour (502 kms/7 hrs.)
Today, we proceed to the Belgian capital, Brussels, which is the capital of the European Union. Belgium's fascinating capital, and the administrative capital of the EU, Brussels is historic yet hip, bureaucratic yet bizarre, self-confident yet unshowy, and multicultural to its roots. All this plays out in a cityscape that swings from majestic to quirky to rundown and back again. Organic art nouveau facades face off against 1960s concrete developments, and regal 19th-century mansions contrast with the brutal glass of the EU's Gotham City. This whole maelstrom swirls out from Brussels' medieval core, where the Grand Place is surely one of the world's most beautiful squares.
We begin the orientation tour with the Grand Place along with the guild houses which is the central square of Brussels, apart from this we also see the Manneken Pis, Royal Palace, Royal Park, City Museum, Town Hall, Palace of Justice and the Museum of Fine Arts. We also take a photo-stop at the Atomium, which was built for the 1968 World expo.
Enjoy a comfortable overnight stay at the hotel in Holland area.
Meals: Breakfast, Lunch and Dinner

Day 5: Amsterdam tour with Canal Cruise, Visit to Madurodam, Wooden shoe factory and Cheese farm
Welcome to Amsterdam – one of the greatest small cities in the world. From Amsterdam canals to world-famous Amsterdam museums and historical Amsterdam sights, it is one of the most romantic and beautiful cities in Europe. Canal cruises are a popular way to see the city from the perspective of its canals. It has all the advantages of a big city: rich culture, lively Amsterdam nightlife, international restaurants, good transport - but is quiet, and largely thanks to its extensive canals, has a little road traffic.
Enjoy a complete overview of Amsterdam and its beautiful architecture on the canal cruise. Soak in the quaint, relaxing atmosphere of the vibrant Dutch capital while cruising along the UNESCO World Heritage-listed canals. Learn interesting information about Amsterdam's highlights and uncover secrets behind each historical building. You'll have plenty of time to take some great photos of some of Amsterdam's iconic sites such as the Royal Palace, the National Monument, St Nicholas Church, Munt Tower, the famous Golden Bend, the Skinny Bridge and much more!
Later, we proceed to visit Madurodam, which is home to a range of famous Dutch landmarks, historical cities and large developments downsized to a range of 1:25 scale model replicas. See Holland's most famous attractions in one fun, interactive place! Located in The Hague, the Madurodam miniature park features model replicas of the Netherlands' most important landmarks, landscapes, museums and more, including the Rijksmuseum, Binnenhof, the Port of Rotterdam and typical Dutch houses, windmills and tulip fields. A must for everyone, no matter what age, Madurodam offers a fantastic look at what makes Holland so unique with educative information, fun facts and intriguing sights.
We also visit a wooden shoe factory of Holland and witness a free demonstration of the history, traditions and the making of authentic Dutch wooden shoes along with a visit to a Cheese Farms. After the demonstration, take a short stop for a photograph at a windmill, one of the most distinctive sights of the Netherlands.
Enjoy a comfortable overnight stay at the hotel in Holland area.
Meals: Breakfast, Lunch & Dinner

Day 6: Rhine Cruise and Cologne Cathedral
After breakfast we proceed on a cruise on the River Rhine and witness medieval castles and lovely vineyards along its banks. This is Germany's landscape at its most dramatic – forested hillsides alternate with craggy cliffs and near-vertical terraced vineyards. Idyllic villages appear around each bend, their half-timbered houses and Gothic church steeples seemingly plucked from the world of fairy tales.
Later, we head to the city of Cologne in Germany as we visit the magnificent Cathedral which stands 157 meters tall, it also is one of Europe's most spectacular cathedrals and has to its credit being the largest Gothic cathedral north of The Alps. The twin spires and the beautiful stained-glass windows are the highlights of this cathedral. The Cologne Cathedral also has the reputation of being the most visited tourist monument in Germany.
Enjoy a comfortable overnight stay at the hotel.
Meals: Breakfast, Lunch and Dinner

Day 7: Black Forest with a cuckoo clock - Onto Swiss - Zurich Orientation tour and Rhine falls
After a scrumptious breakfast, we proceed to the beautiful Black Forest region in the southwest region of Germany. Traditional wineries and valleys with lakes, rivers and waterfalls along with rolling hills dotted with old farm houses, the Black Forest is certainly a beautiful place to be. Some of the world's best-quality wood products and the world's prettiest and best-preserved forests are in this region. The Black Forest maids, Black Forest farms, Black Forest gateau, Bollenhut hats and Cuckoo clocks - the Black Forest embodies everything that one might expect of a picture-perfect German holiday. Later, we stop at Hofgut Sternen in the heart of the Black Forest to witness how the famous and original Cuckoo Clocks of Hofgut Sternen are made.
Later, we proceed to Switzerland, which is a landlocked country in the cultural and geographical center of Europe. Renowned for its snowbound Alps, lush green meadows and fresh water lakes, the prosperous country of Switzerland is blessed with a distinct character and dynamism, along with the gorgeous hills, cascading waterfalls, fruit loaded orchards and green blossoming gardens, the beauty of the nature in
Switzerland is simply remarkable. We proceed to Zurich for an Orientation tour which includes sights such as Bahnhofstrasse which is the main downtown street and one of the world's most expensive and exclusive shopping avenues. We also see the Gross Munster, the Frau Munster and St. Peter's Church which are among the main churches of Zurich. Along with this, we see the Rathaus, which is the townhall of Zurich. We also proceed to Schaffhausen to visit one of the largest waterfalls in Europe, the Rhine Falls, witness the stunning natural beauty around these beautiful falls.
Enjoy a comfortable overnight stay in Swiss Area.
Meals: Breakfast, Lunch and Dinner

Day 8: (INCLUDED) Mt. Titlis with Ice Flyer and Snow Park and Lucerne Orientation Tour
Today, after breakfast, we proceed to Mt. Titlis. The 45-minute ride across 2 cable cars is awe-inspiring as you'll witness the scenery change from green meadows and scenic lakes to snow clad mountains. The last leg of the ride is on the famous Rotair, which is the world's first revolving cable car that offers an awesome 360-degree panoramic view of the snow-covered valleys, glaciers, lakes, forests, and mountains in Switzerland.
Later, we proceed to Lucerne which is a beautiful city located at the northern tip of Lake Lucerne, where you'll see the Lion Monument called Lowendenkmal. Thereafter, stroll along the banks of Lake Lucerne to witness attractions like the Kapellbrucke (The Chapel Bridge) and the Spreuerbrucke, two traditional wooden bridges of Lucerne. From here, move on to enjoy your free time shopping for something typically Swiss such as a prestigious brand of watch or jewellery, fashion or stylish accessories. The Old Town is pedestrianised, and the lively new part of town also boasts a good selection of shops with artisan produce, plants and handicrafts.
Enjoy a comfortable overnight stay at the hotel in Swiss area.
Meals: Breakfast, Lunch and Dinner

Day 9: (INCLUDED) Excursion to Jungfraujoch (Lunch at Bollywood Restaurant) and Interlaken City Tour
After a delectable breakfast, join us to visit Jungfraujoch which is a once in a lifetime experience, also known as the "Top of Europe". It lies at a height of 3,466 meters (11,371 ft) above sea level in the Bernese Alps, it is one of the UNESCO natural world heritage sites. The Jungfrau region is the most glaciated part of the European Alps, containing Europe's largest glacier and a range of classic glacial features, and provides an outstanding record of the geological processes that formed the High Alps. Tourists are often amazed at the scenic splendor they witness from the Cog-Wheel train that climbs up to a height of 11,333 feet to reach Jungfraujoch, the highest railway station in the world. The Cog- Wheel train is one of the best, most incredible train journeys in the world. The views of Switzerland from atop the mountain are amazingly panoramic and breathtaking.
Later, we drive to Interlaken, which lies in the Bernese Oberland on an alluvial plain, between Lake Thun and Lake Brienz and is surrounded by sparkling streams, fantastic waterfalls and an extraordinary mountain scenery including the famous peaks of the Eiger, the Monch and the Jungfrau. Interlaken is the adventure capital of Europe.
Enjoy a comfortable overnight stay at the hotel in Swiss area.
Meals: Breakfast, Lunch and Dinner

Day 10: Vaduz & Innsbruck Orientation tour and Swarovski Museum
After breakfast today, proceed to visit the beautiful city of Vaduz which is in the landlocked alpine country of Liechtenstein – the 6th smallest country in the world and also the richest German speaking country. Vaduz, the capital city, gives an opportunity to tourists to appreciate some of the many surviving medieval, Gothic, and Baroque structures.
We proceed to Innsbruck, the capital of Tyrol. This city has the most picturesque backdrop, nestled in the gorgeous deep valley of the River Inn. It is an amazing town with a rich history that is evident through the large number of museums and landmarks. On arrival, proceed on an Orientation of Innsbruck seeing sights such as Goldenes Dachl, Helblinghaus, Stadtturm, Triumphforte, Hofkirsche and Hofburg.
Later, we proceed to Swarovski Museum, which is known for its amazing collection of precision-cut lead crystal glass. Witness a crystal-themed indoor park, different special exhibitions, a series of classic concerts where a glittering world of crystals awaits you.
Enjoy a comfortable overnight stay at the hotel.
Meals: Breakfast, Lunch and Dinner

Day 11: Venice Orientation tour, Gondola ride and Murano Glass Factory
Today we head to the most romantic city in Italy, known for its famous gondola rides and its amazing architecture. That's correct! Venice! which is known as the Queen of the Adriatic. Also, fondly called La Serenissima, Venice is built on 180 islands that are connected by over 400 bridges, with hundreds of canals crisscrossing the town. We take a boat ride to reach Venice Island enjoying the scenic view as we pass the famous bridge of Sighs and the Basilica di San Marco and head to St Mark's Square where we witness sights such as the Bridge of Sighs, the Ducale Palace, St. Mark's Basilica and the Clock tower which are part of this romantic city. We also visit the Murano Glass factory where we have an opportunity to see how the Murano glass is made and see where the glass is handled to create fabulous designs. An expert master will create two objects with the most popular techniques, blowing and sculpture. Enjoy a memorable experience over the canals of Venice on a gondola ride through the smaller canals for a true picture of this romantic city.
Enjoy a comfortable overnight stay at the hotel.
Meals: Breakfast, Lunch and Dinner

Day 12: Walking tour of Florence and Leaning Tower of Pisa
After a delectable breakfast, we proceed to Florence, which is a stunning medieval city divided into two parts by the River Arno. Florence is considered one of the most beautiful cities in the world with its overflow of palaces, churches and museums filled with masterful paintings and sculptures. Cradle of the Renaissance, romantic, enchanting and utterly irresistible, Florence (Firenze) is a place to feast on world-class art. We begin our walking tour of Florence with sights such as Cathedral of Santa Maria del Fiore, Campanile and Baptistery along with Loggia Dei Lanzi and the Fountain of Neptune and Ponte Vecchio which is the oldest and the most famous bridge in Florence.
Later, we proceed to Pisa, where we visit the famous Leaning Tower of Pisa, known to be the bell tower of the Duomo Cathedral. One of Italy's signature sights, the Torre Pendente truly lives up to its name, leaning a startling 3.9 degrees off the vertical. The 56m-high tower, officially the Duomo's campanile (bell tower), took almost 200 years to build. Over time, the tilt, caused by a layer of weak subsoil, steadily worsened until it was finally halted by a major stabilization project in the 1990s. Enjoy some spare time to a short stroll. Enjoy a comfortable overnight stay at the hotel.
Meals: Breakfast, Lunch and Dinner

Day 13: Onto Rome, Visit to Colosseum from Inside (INCLUDED)
After breakfast, we proceed to the eternal city of Rome. Rome has a history over two and a half thousand years, as one of the founding cities of Western Civilization and has been a site of major historic events and
has also been the cultural center of Europe. The result of 3000 years of ad hoc urban development, Rome's cityscape is an exhilarating spectacle. Ancient icons such as the Colosseum, Roman Forum and Pantheon recall the city's golden age as caput mundi (capital of the world), while its many monumental basilicas testify to its historical role as seat of the Catholic Church. Lording it over the skyline, St Peter's Basilica is the Vatican's epic showpiece church, a towering masterpiece of Renaissance architecture. Elsewhere, ornate piazzas and showy fountains add a baroque flourish to the city's captivating streets.
Later, we visit the Colosseum, also known as the Flavian Amphitheatre, was clad in travertine and covered by a huge canvas awning held aloft by 240 masts. Inside, tiered seating encircled the arena, itself built over an underground complex (the hypogeum) where animals were caged, and stage sets prepared. Games involved gladiators fighting wild animals or each other.
Enjoy a comfortable overnight stay at the hotel.
Meals: Breakfast, Lunch and Dinner

Day 14: Rome: Guided city tour, Vatican City: St. Peter's Basilica and St. Peter's Square and Vatican Museum (INCLUDED)
After a scrumptious breakfast, we proceed to the eternal city of Rome. We begin the guided city tour of Rome which includes sights such as Colosseum, Arc of Constantine, Roman Forum and Caesar's Forum. We also discover many of the renowned attractions of Rome– the Trevi Fountain; the Victor Emmanuel monument on Piazza Venezia under which lies the Tomb of the Unknown Soldier with eternal flame. Later, we visit the Vatican City, the smallest republic in the world, we visit the St. Peter's basilica which is the largest church in the world and the center of Christianity. Take a walk among the massive Tuscan colonnades of the St. Peter's square. We also visit the Vatican Museum, which is believed to house the world's greatest collection of art. The tour will culminate with a visit to the exquisite Sistine Chapel, which is best known for its outstanding frescoes on the ceiling and altar walls.
Enjoy a comfortable overnight stay at the hotel.
Meals: Breakfast, Lunch and Dinner

Day 15 – Departure
After breakfast, we bid goodbye to Europe as we receive a transfer to the airport in time to board your flight back home. With an enriching experience of a lifetime, it's time to take home happy memories of the beautiful places visited, which you will treasure for a lifetime.
Meals: Breakfast
============================== Tour Ends ==============================
INCLUSIONS
Flights: Muscat-Paris, 04th June / 11th June 2019
Flights: Rome-Muscat, 19th June / 26th June 2019
22 Days AXA Schengen Travel Insurance.
Full Assistance for Visa Documentation/Appointments.
Includes all Tips, Taxes and Service Charges
Airport-Hotel-Airport transfers. Arrival in Paris & Departure from Rome by coach.
Lunch provided on day of arrival.
Comfortable Air-Conditioned Coach.
Stay in conveniently located Standard Category Three/ Four Star hotels
Daily continental breakfast at the hotels.
Hot and delicious Indian Meals.
Choice of Indian Jain/Vegetarian/Non-Vegetarian & Halal food.
Cash Coupons for meals at Disney Land Paris.
Services of Experienced Tour Manager & local guides as per itinerary.
Paris: Guided city tour of Paris, Eiffel Tower 3rd Level and River Seine Cruise.
Disneyland: Full day Disneyland Park Tour with lunch.
Brussels: Orientation Tour.
Amsterdam: City tour with Canal cruise, Visit Madurodam, Wooden Shoe factory & Cheese farms.
Cologne: Rhine Cruise and Cologne Cathedral.
Black Forest: Black Forest visit with Cuckoo clock demonstration.
Zurich: Orientation tour and Rhine Falls.
Lucerne: Mt. Titlis with Ice Flyer, Snowpark & Lucerne Orientation Tour with Lunch.
Interlaken: Excursion by Cog Wheel Train to Jungfraujoch with lunch at Bollywood Restaurant & Interlaken Orientation tour.
Vaduz: Orientation tour.
Innsbruck: Orientation tour, Swarovski Museum and Showroom
Venice: Orientation tour along with Gondola ride & visit to Murano Glass Factory.
Florence: a Guided walking tour of Florence & Leaning Tower of Pisa.
Rome: Guided city tour. Visit Colosseum.
Vatican City: Guided St. Peter's Basilica, St. Peter's Square and Vatican Museum Tour.
Terms & Conditions
Tour cost does not include VAT. If there is any change in Oman Law, then the client agrees to pay the VAT as levied by the Oman Government.
Visa Fees is excluded from the tour cost. Visa Fees has to be paid directly to the respective Embassy/VFS office. ZH will provide full documentation assistance for Visa Processing. Visa appointments have to be booked immediately and later you may not get slots as embassies accept limited passports per day.
Deposit amount of OMR 150 per person is non-refundable which client agreed to pay to confirm his seat on the coach and flights.
Full payment must be received not later than 60 Days prior to departure. If the payments are not received within this deadline from you, then Zahara Holidays reserves the right to dispose of all bookings made on behalf of you. Zahara Holidays also reserve the right to impose cancellation charges should payments not be received with the specified times above. Without payments in hand, we are not able to secure your bookings, tickets etc.