Home » Group Packages » Splendid Europe - Summer 2022 – Disneyland
Splendid Europe - Summer 2022 – Disneyland
Europe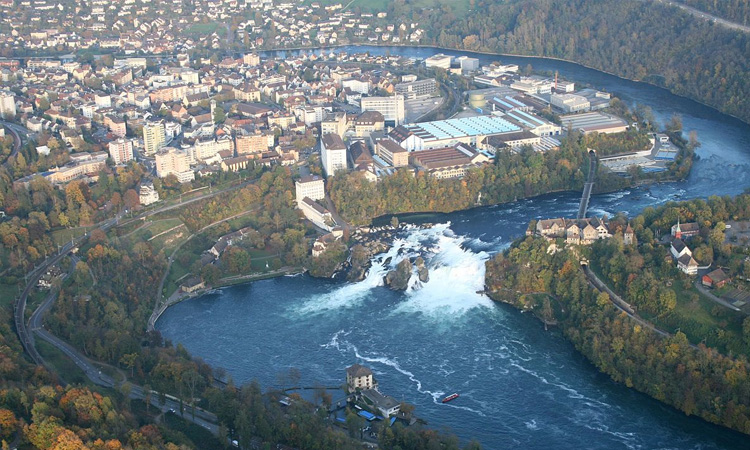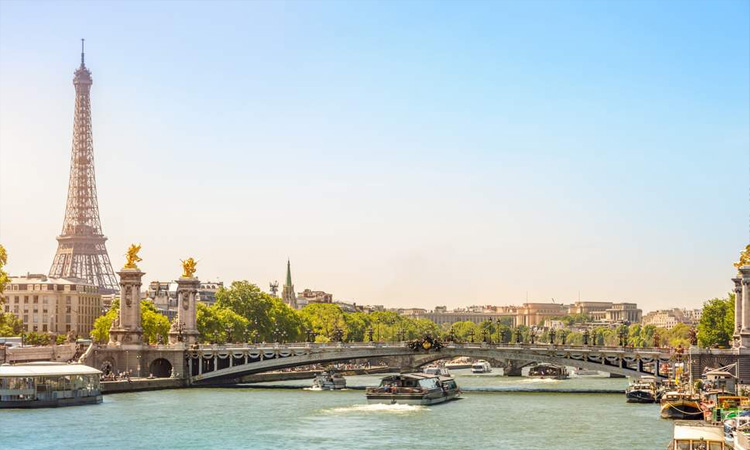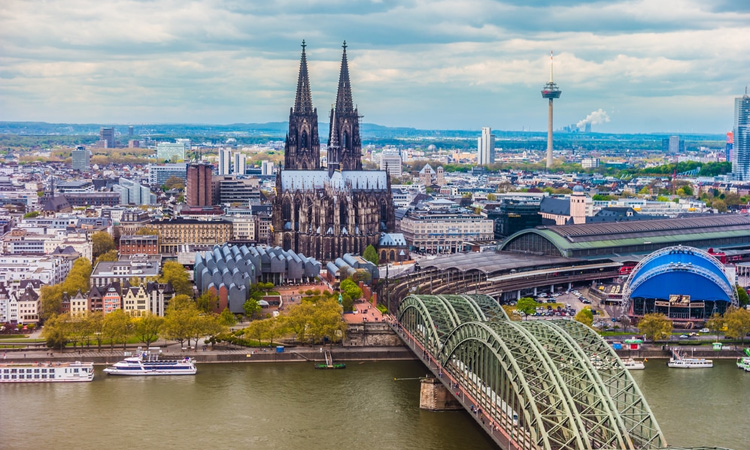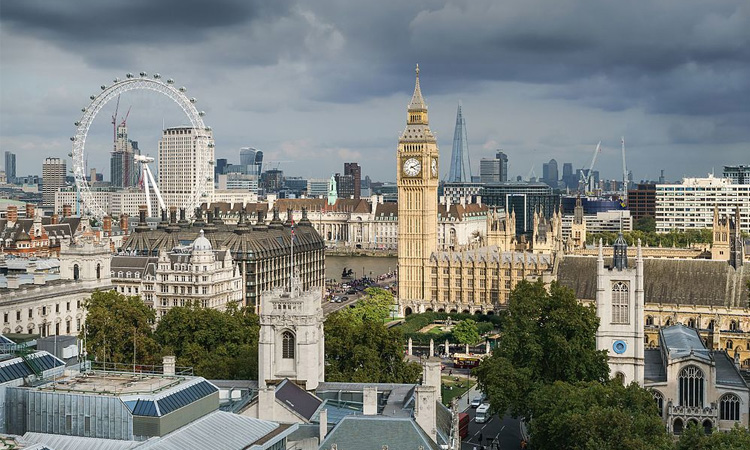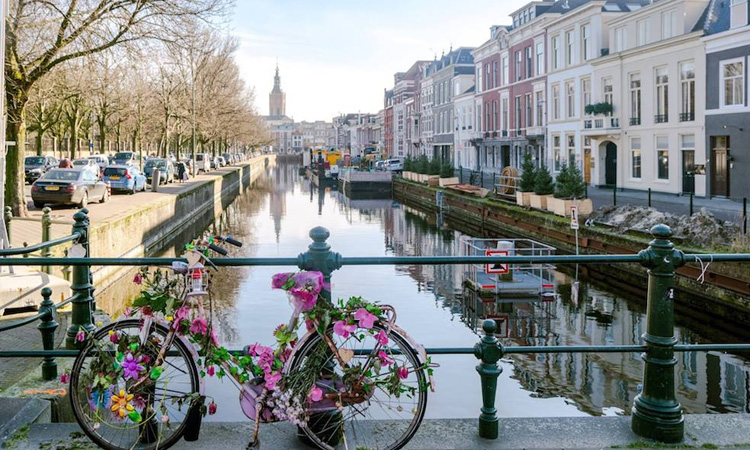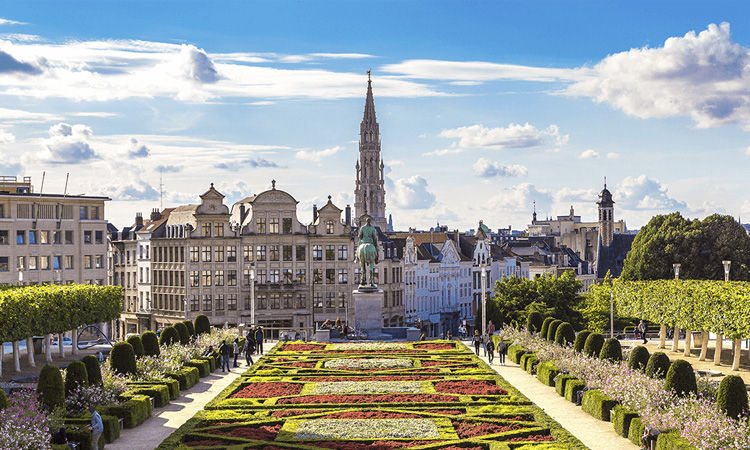 HIGHLIGHTS:
LONDON
Guided city tour of London
Entrance to Madame Tussauds Wax Museum
Ride on the London Eye

PARIS
Guided city tour of Paris
Visit to the 2nd level of Eiffel Tower
Chance to enjoy the world famous LIDO show (Optional)
Fun-filled trip to Disneyland Paris

BELGIUM
Orientation tour of Brussels with Grand Place and Manneken Pis Statue
Photo stop at the Atomium
Visit Mini Europe – Europe in miniature

NETHERLAND
Amsterdam Canal cruise
Visit Keukenhof (Till 15th May) – Largest Spring Garden in the world
Visit Volendam (From 16th May) – Traditional Dutch Fishing Village
Visit a cheese farm and a wooden shoe work shop

GERMANY
Historic Cologne Cathedral
River Rhine cruise
Cuckoo clock demonstration at Black Forest

SWITZERLAND
Visit Mt. Titlis in world's first rotating cable car
Orientation tour of Lucerne
Visit Rhine Falls with a boat ride
Chance to visit Jungfraujoch and Interlaken (Optional)

AUSTRIA
Visit the Swarovski Crystal Museum and shop
Orientation tour of Innsbruck

ITALY
VENICE
Visit St. Mark's square on a private boat
Enjoy the famous Gondola ride
Visit Murano Glass showroom along with glass making demonstration

FLORENCE
Guided city tour

PISA
Leaning Tower of Pisa

ROME
Guided city tour

VATICAN CITY
Visit the Vatican Museum and Sistine Chapel. Visit the magnificent St. Peter's Basilica and Square
Day 01
Welcome to London
On arrival in London, You will be transferred to your hotel (Check-in time is after 1500 hrs).

Overnight in London (London Heathrow area)
(D)

Note: The standard check-in time is 1500 hrs. Packed dinner will be provided in case of late arrivals of flight or long queue at the immigration.

Day 02
Guided city tour of London - Madame Tussauds wax museum - Ride on London Eye

Guided city tour of London: See the Buckingham Palace, Hyde Park, Big Ben, Westminster Abbey, Houses of Parliament, Trafalgar Square, Tower Bridge and Thames River. Visit the famous Madame Tussauds wax museum. Enjoy a ride on the London Eye.

Overnight in London (London Heathrow area)
(B, L, D)

Day 03
Le Shuttle / Ferry to Paris – Guided city tour of Paris – Lido show (Optional)
Proceed to Calais by the Le Shuttle / Ferry. Drive to Paris for a guided tour: Alexander Bridge, Arc de Triomphe, Concorde Square, Opera House, Invalides, and Champs Elysees. Tonight you have a chance to experience the glamour of the famous Lido show.

Overnight in Paris
(B, PL, D)

Day 04
Eiffel Tower (2nd level) – Disneyland Paris
Visit the top level of the Eiffel Tower (2nd level). Proceed to Disneyland where you can visit Disneyland Park OR Disneyland Studios. Get charmed by Cinderella's Castle, take an exciting rollercoaster ride down the Thunder Mountain, meet Alice in Wonderland, Pinocchio and others in Fantasyland as well as Aladdin and Indiana Jones at Adventure land. You can also ride a space shuttle to the moon at Discovery land and much more.

Overnight in Paris
(B, PL, D)

Note: Due to stringent security checks at the Eiffel tower it may take up to 3-4 hours in the queue.

Day 05 Orientation tour of Brussels – Photo stop at Atomium – Visit Mini Europe
Proceed to Brussels, for an orientation tour: See the Grand Place with free time, photo stop at the Manneken Pis statue and Atomium. Next, visit Mini Europe – Europe in Miniature.

Overnight in Eindhoven
(B, L, D)

Day 06
Till 15th May: Keukenhof – Cheese farm and a wooden shoe factory – Amsterdam canal cruise
Proceed to Keukenhof – the largest spring garden in the world. Later, visit a cheese farm and wooden shoe factory. Next enjoy a cruise on the canals of Amsterdam in a glass–topped boat.

Overnight in Eindhoven
(B, L, D)

OR

From 16th May: Volendam – Cheese farm and a wooden shoe factory – Amsterdam canal cruise
Proceed to Volendam – a Dutch village. Later, visit a cheese farm and wooden shoe factory. Next enjoy a cruise on the canals of
Amsterdam in a glass–topped boat.

Overnight in Eindhoven
(B, L, D)

Day 07
Cologne Cathedral – Rhine River cruise

Proceed to Cologne: Visit the Cologne Cathedral. Later enjoy a scenic cruise on the River Rhine.

Overnight in Rhineland
(B, L, D)

Day 08 Black Forest – Visit Rhine Falls with boat ride
Proceed to the Black forest region: See a demonstration on cuckoo clocks. Next drive into Schaffhausen, here enjoy a boat ride at the Rhine falls.

Overnight in Zurich / Central Switzerland
(B, L, D)

Day 09 Day is Free OR Jungfraujoch and Interlaken (Optional)
Day is at leisure OR you can join us on an adventurous ride to visit Jungfraujoch - The Top of Europe, for a memorable encounter with snow and ice, a high–point of your tour! Take a cogwheel train from Lauterbrunnen / Grindelwald Grund to a height of 3,454 meters to Europe's highest railway station – a world of eternal ice and snow. Visit the Ice Palace. Visit the Sphinx observatory deck to view longest glacier in the Alps. Later take a photo stop at Interlaken.

Overnight in Zurich / Central Switzerland
(B, D)

Note: Guests who do not opt for this optional excursion will get packed dinner delivered at the hotel when the group arrives.

Day 10 Orientation tour of Lucerne – Mt. Titlis
Proceed to Lucerne. Enjoy an orientation tour: See Lion Monument and the Kapell Brucke. Here you will also have some free time to shop for famous Swiss watches, knives and chocolates. Later enjoy one of the most memorable experiences of your Europe tour. Cable car rides including the world's first rotating cable car, the Rotair – to the top of Mt. Titlis at 3,020 meters. Do not forget to visit the "Cliff Walk" a suspension bridge along the cliff of Mt. Titlis.

Overnight in Zurich / Central Switzerland
(B, L, D)

Day 11 Orientation tour of Innsbruck – Swarovski Crystal Museum and shop
Drive to Innsbruck for an orientation tour: Golden Roof and the Maria Theresien Strasse. Next visit Swarovski Crystal Museum and shop in Wattens.

Overnight in Innsbruck / Seefeld
(B, L, D)

Day 12 Venice – Gondola ride – Murano glass demonstration
Drive to Italy to board a private boat to the Venice: St. Mark's square with the Basilica, Doge's Palace, Campanile and Bridge of Sighs. Later, enjoy a gondola ride. Also visit the Murano Glass showroom.

Overnight in Padova / Occhiobello / Ferrara
(B, L, D)

Day 13 Guided city tour of Florence – See Leaning Tower of Pisa
Proceed to Florence for a guided walking city tour: see the Duomo, the Campanile, the Baptistery with its Gates to Paradise, Piazza Della Signoria and visit Piazzale Michelangelo. Later, drive to Pisa: Visit the Square of Miracles with some free time to shop.

Overnight in Arezzo
(B, L, D)

Day 14 Guided tour of Vatican museum and Sistine Chapel – Guided city tour of Rome
Proceed to Rome for a guided city tour of Vatican & Rome: Enter the Vatican City – the smallest country in the world (shorts or sleeveless vests not allowed) including a visit to the Vatican Museum, Sistine Chapel and visit St. Peter's Basilica. Later continue with the guided city tour of Rome.

Overnight in Rome
(B, L, D)

Day 15 Return back home with pleasant memories
Proceed to the airport for your flight back home. Do spare a few minutes to share your feedback with your Tour Manager. Your valued suggestions will be most appreciated. Arrive home with pleasant memories of your European tour, which we are sure you will treasure for a lifetime.
(B)


INCLUSIONS
Accommodations at the hotels specified above or similar.
Meals, transfers, entrances, sightseeing and surface transport as mentioned in the itinerary
Services of a professional & multilingual SOTC Tour Manager/ local representative.
Exclusions
Passport, Visa charges, Airport & Port taxes.
Cost of your Air tickets required to participate in this tour. Tipping is expected from anyone providing your service e.g. Coach Driver, Local Guides etc. It is mandatory to tip a nominal amount of Euro 3 per person/per day. For the entire duration of this tour which is 10 Days, the total Tips amount is Euros 30 per person to be paid to the Tour Manager on Day 01 of the tour.
Porterage, tips, Insurance, laundry, telephone charges, airport transfers, transfers all items of personal nature and also food and drinks not forming part of the group menus.
Cost of the Cost of Suggested Excursions. (Suggested Excursions will be operated subject to minimum 20 passengers).
Any increase in the rate of exchange leading to an increase in all land arrangement which may come in to effect prior to departure.
Arrival or Departure PCR – COVID test if required by the airline or Government bodies
Anything not specifically mentioned in 'What your Tour Price includes' box..
Terms & Conditions
On some occasions you may have to join another group in case the group does not have adequate members.
A local representative or a driver may only be there to assist you during your initial part of the tour.
Security alerts and random closures might affect the itinerary.
Please take extra care of your personal belongings while on the tour, every country you travel to is prone to thefts and bag snatching. SOTC will not be liable for any loss of belongings / baggage.
Disabled clients should carry their own wheelchair and should be accompanied by a qualified companion who is able to provide assistance to the disabled client.
SOTC shall not accept any liability or responsibility for any damages, loss, baggage loss, theft, injury, accident, death, breakdown or irregularity, which may occur in carrying out the tour arrangement, weather conditions, strikes, war, quarantine and any other cause whatsoever and all such loss or expense must be borne by the passengers. Insurance policies must be carried while on tour.
The management reserves the right to claim any additional expenses incurred due to delay or changes in schedules of train, airplane, bus, ship or other services.
The Tour Manager and the company reserves the right to amend the itinerary, alter, vary or withdraw any particular departure, excursion advertised. For the convenience of our passengers, we will sometimes amend the itinerary. However, all the services will remain the same.
There are no refunds for any services i.e. meals, sightseeing etc. not utilized on your tour
The images used in this brochure are for representation purpose only.
Tours operated are subject to RBI / GOI regulations.
Please refer to the Booking Form for detailed "Terms and Conditions".