Home » Group Packages » Swiss - Italian Charms
Swiss - Italian Charms
Switzerland, Italy, Vatican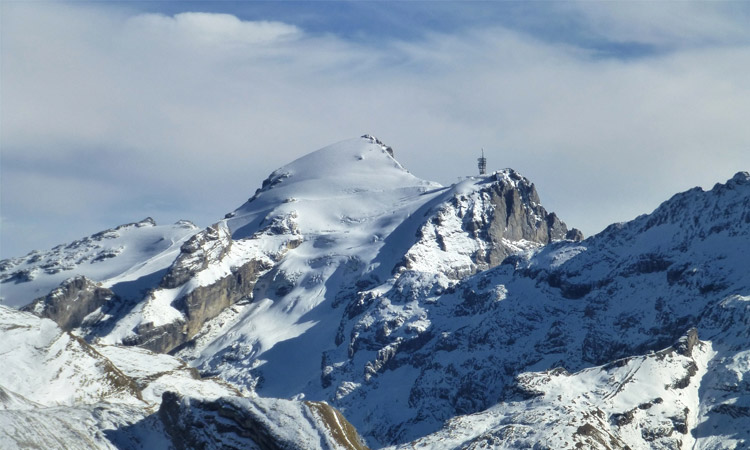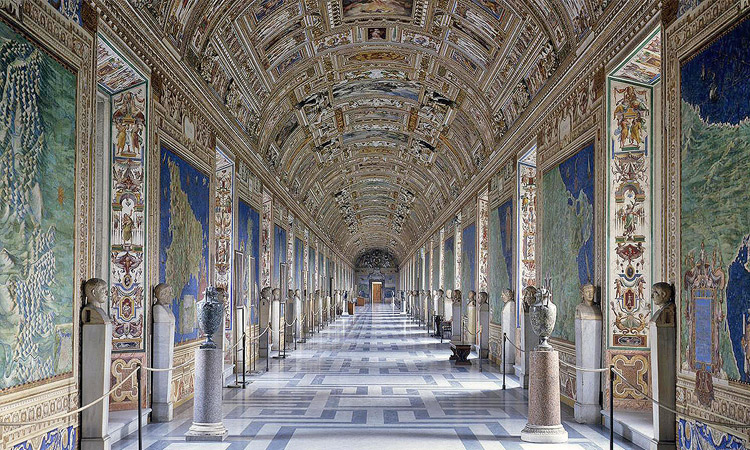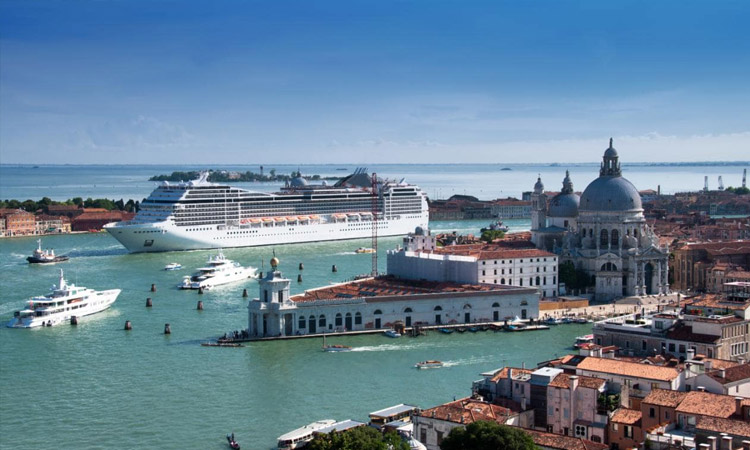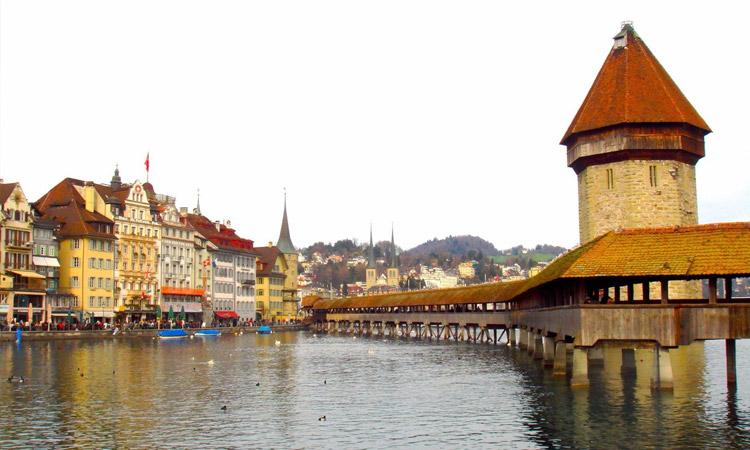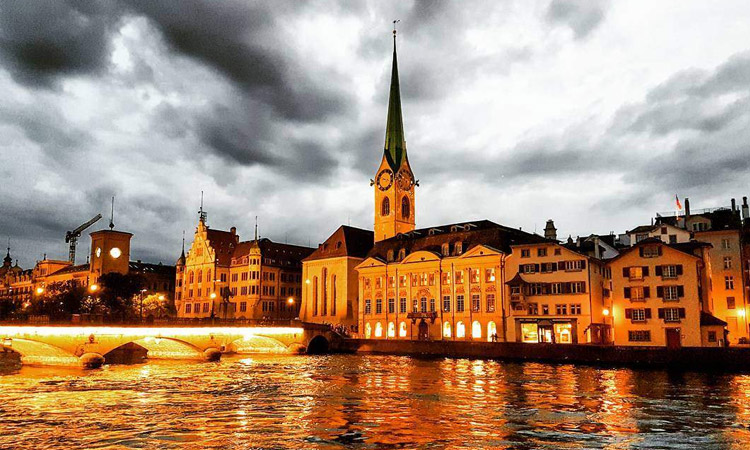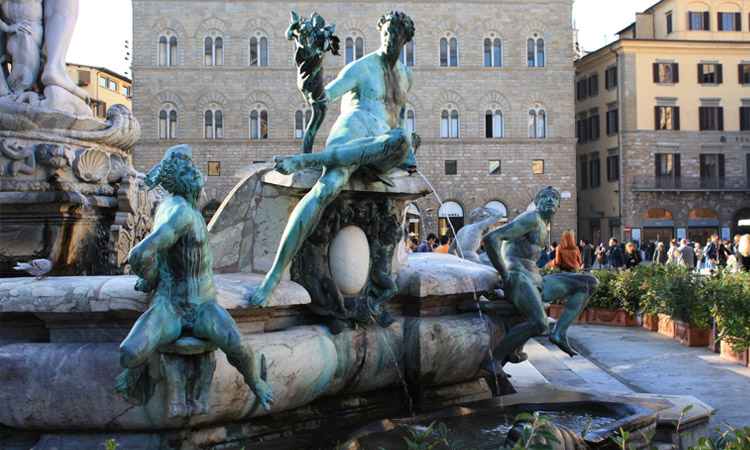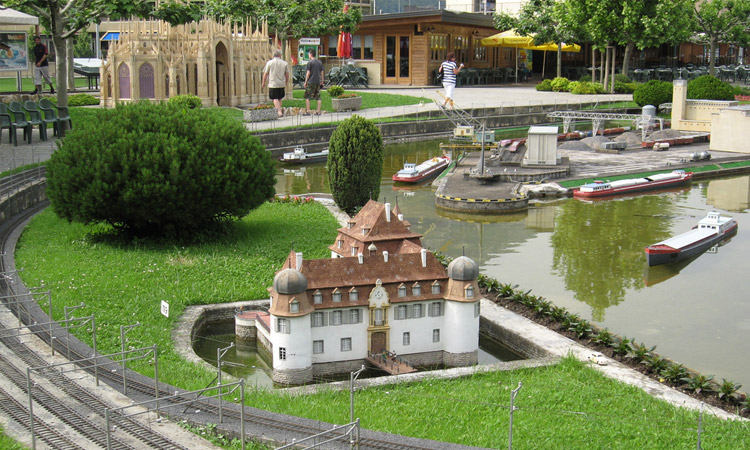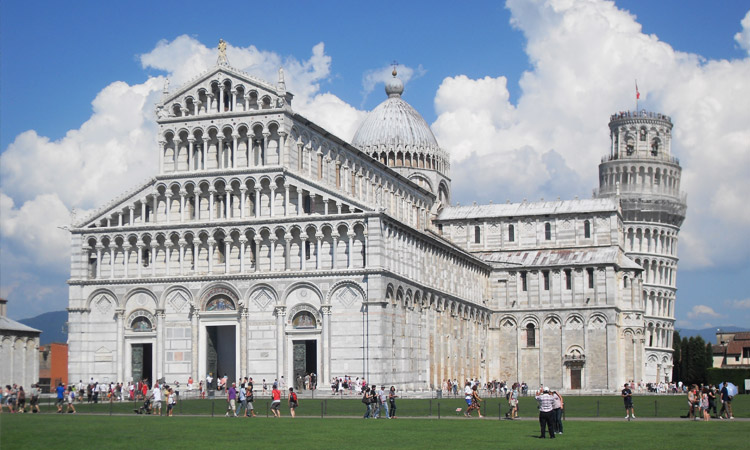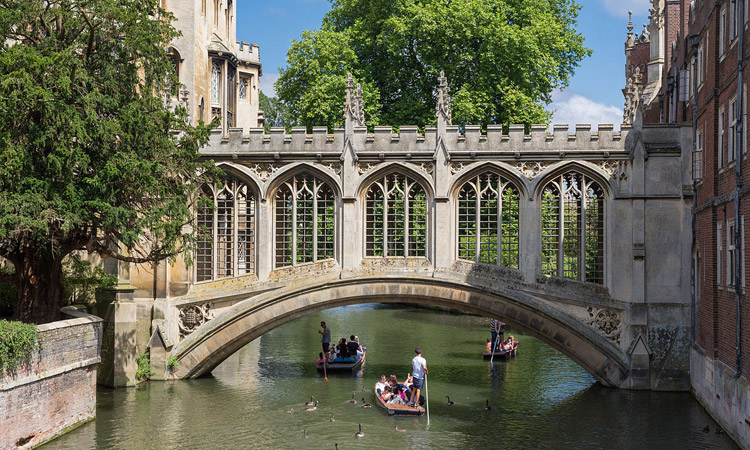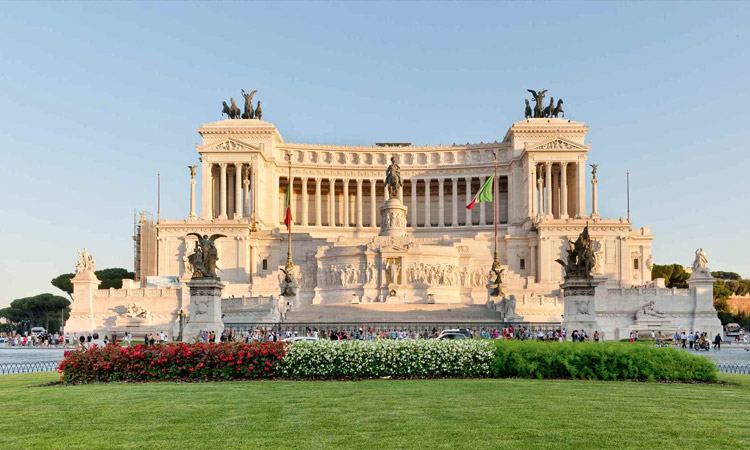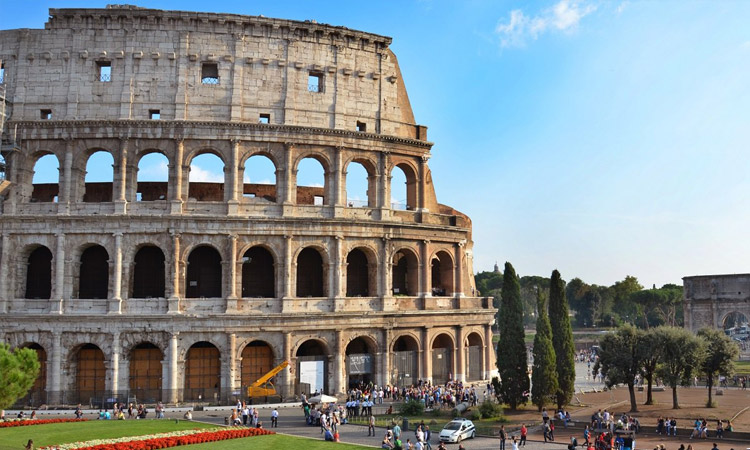 Departure Dates:
22nd, 24th, 30th March 2019;
19th April 2019;
10th, 24th May 2019;
7th, 14th, 28th June 2019;
5th, 12th, 26th July 2019;
9th, 14th August 2019;
6th, 20th, 27th September 2019;
Itinerary:
Day 1: Begin Your Tour | Arrive Zurich
A warm welcome to your 'Cox & Kings Swiss Italian Charms'. On arrival in Zurich clear immigration and customs and proceed to the hotel on your own to check in. (check in after 1400 hrs). Imp Note all the arrival should be before ( 1400 hrs). Check into your hotel after dinner Overnight in Express by Holiday Inn Zurich Airport / Arcade Hotel or similar
(D)
Day 2: In Switzerland | Visit Mt. Titlis | Boat Ride at Rhine Falls | Orientation Tour of Zurich
Today commence your snow and ice adventure with a visit to Mt. Titlis in cable cars that include a 360 degree revolving car. Carry home wonderful memories with a visit to the photo studio. After lunch proceed to excursion to Schaffhausen where the Rhine River thunders over the Rhine Falls forming Europe's largest waterfall – an excellent photo opportunity. Enjoy boat Ride at Rhine Falls. Continue on your scenic drive to the city of Zurich, where on arrival you will proceed on a short orientation tour strolling down Bahnhofstrasse – the city's fanciest shopping street, past famous sights like Peterskirche (St.Peter's Church) situated in a medieval square, famous for its 16th Century clock, the largest clock face in Europe. The elegant copper spire of the Fraumunster found in the 9th Century with impressive stained glass windows. Across the Limmat River, you will get a view of the Grossmunster – a beautiful Romanesque and Gothic Cathedral dedicated to Zurich's patron saints. Some free time to browse the shops. This will be your first encounter with the marvels of Swiss shopping. Visitors take home two things – memories of a beautiful country and a Swiss watch (On days when we are unable to visit Mount Titlis due to it not being open to visitors we will visit Glacier 3000 ). Later return to your hotel. Overnight in Express by Holiday Inn Zurich Airport / Arcade Hotel or similar. (Imp Note :- Their is possibility we can stay in Lucerne Region instead of Zurich)
(B, L, D)
Day 3: In Switzerland | Optional Excursion to Jungfrau, Indian Lunch and Interlaken.
Today an Optional excursion to the Jungfrau, the 'Top of Europe', a wonderful world of glaciers and eternal ice. Onto Jungfrau. Reach the highest altitude railway station in Europe by a charming, red cogwheel train, amid stunning and dramatic mountain scenery ! What could be more tempting in this icy cold scenario than a hot Indian lunch ! Walk on the great Aletsch Glacier. Visit the Sphinx Observation Terrace. The new Cinema Experience and the new Alpine sensation are attractions, enroute to the glistening Ice Palace. Descend to visit the popular holiday resort of Interlaken, cradled cozily between the beautiful Lakes of Brienz and Thun, where even today you see horse-drawn carriages. Indulge in some shopping. Next to a virtually unlimited selection of watches and jewellery, every store carries a vast array of small famous brand gifts and souvenirs, priced for every pocket. Return to your hotel. Overnight in Express by Holiday Inn Zurich Airport / Arcade Hotel or similar.
(B, D or PD)
Day 4: On to Milan | Orientation Tour of Lucerne | Visit Swiss Minature | Photostop at Lake Como
Today sit back and will proceed to Milan, Enroute will Lucerne Orientation Tour . Its picturesque mountains, lakes, cowbells, alpine villages and meadows, the poignant Lion Monument, the covered, wooden Kapellbrücke (chapel bridge), and the ornate Jesuit Church. You will have your first encounter with the marvels of Swiss shopping. Next to a virtually unlimited selection of watches and jewellery, every store carries gifts and souvenirs, priced for every pocket. Visit at Swiss Minature and Lake Como- One of Europe Deepest and beautiful lake. Later we proceed to Milan. Enjoy dinner at restaurant and later Check in to Hotel, Overnight in Novotel Malpensa airport or similar in Milan
(B, L, D)
Day 5: Onto Padova | Visit St Marks Square - Venice | Visit Murano Glass showroom
Today, proceed on a drive to the magical lagoon city of Venice. Nothing prepares you for the captivating city of canals and palaces - Venice is simply unique! Built on 117 small islands, it is a pedestrian's city, so get set for a walking tour. Cruise from Tronchetto Pier and glide romantically past fairytale palaces, through incredible miniature canals to the Piazza San Marco (St. Marks Square), where you disembark. Napoleon dubbed the Square the 'finest drawing room in Europe' for its constant carnival atmosphere! Witness the bronze Moors striking the hour, as they have been doing for the past 500 years! From there to the Doge's Palace, connected by the 'Bridge of Sighs' to its prisons. It was from here that the legendary lover Casanova made his famous escape! End this exciting tour with a brief visit to a Murano Glass Showroom (When open) for a demonstration in glass blowing. It was on the island of Murano that glass was first made in Europe and hand blown Venetian glass is world famous. Overnight at B&B Padova or similar in Padova
(B, L, D)
Day 6: Onto Tuscany | Photostop at the Leaning Tower of Pisa | Guided City Tour of Florence
Drive across the Apennine Mountains, along the Brenta River past Bologna, to Pisa, the hometown of Galileo and a city, which makes the most of its claim to fame - its Leaning Tower! It has leaned almost since construction first started, due to the swampy soil beneath it. At a photo stop here, note its striking beauty along with its characteristic tilt. It is the Duomo's (Cathedral) Bell Tower. Together with the Baptistery, these are all a part of the Field of Miracles. We then drive through a picturesque stretch of olive groves and vineyards to Florence, a shrine to the wonders of the Renaissance. Here, we begin our guided city tour to take in the beauty of the architectural treasures including the world's fourth-largest Cathedral and Florence's tallest building, the Duomo. The magnanimity of its scale juxtaposed with the beauty of its design gives this monument its overwhelming character. Standing beside this is the Florence Baptistery with its iconic 'Gate to Paradise'- a pair of gilded bronze doors that have now become an icon of Renaissance art- and also the open-air gallery in the Signoria Square, the city's oldest standing bridge, Ponte Vecchio and more. Bringing the day to an end, we proceed to our hotel where a delicious dinner is laid out for us before we finally call it a night. After an exciting tour relax and enjoy your return drive to the hotel. Overnight at Planet or similar in Areezo
(B, L, D)
Day 7: Onto Rome | Visit The Vatican Museum | Guided City Tour of Rome | Visit Trevi Fountain
Rome was not built in a day'- the truth of this oft quoted adage hits you with full force, as we pack in all the 'must see' agenda into our guided city tour! According to legend, Rome was founded by Romulus and Remus in 753 BC. Start your introduction to Rome with a journey to "The Vatican" the smallest nation in the world! It boasts a priceless art collection and is probably per square foot the richest country in the world! Visit the Vatican Museum, one of the largest museum complexes in the world. A must see is the Sistine Chapel. The most famous square of The Vatican is St. Peter's Square with St. Peter's Basilica, one of the largest churches in the world. Gaze in awe at Michelangelo's Pieta.
Continue your tour driving past the triumphal Arch of Constantine, one of the most important commemorative monuments of antiquity and then drive through Piazza Venezia, where the grandiose monument to the reunification of Italy is often referred to as the Marble wedding cake! Pass the Circus Maximus - the Hippodrome - known for its ancient chariot races, which was reconstructed by Hollywood for the well known movie 'Ben Hur'! Pay tribute to the brave Gladiators of Rome. At this amphitheatre, the notorious and gory gladiatorial games were held, where they fought with one another and wild animals while the crowd roared! Pass the ruins of the Roman Forum and end the tour at the famous Trevi Fountain. Legend has it, that if you make a wish and toss a coin over your left shoulder into the fountain, you are sure to return to Rome! We at Cox and Kings look forward to that! After an exciting tour relax and enjoy your return drive to the hotel. Note:• On days when the Vatican Museum is not open for visitors, the Roman Forum OR the
Colosseum will be visited.
• Due to Rome city regulations, certain roads may be off limits for long distance coaches. This may result in the Rome sightseeing being done partly by foot / public transport. Over Night at Meditur Hotel Pomezia or similar in Rome.
(B, L, D)
Day 8: Homeward Bound
Good times need never end! Your tour ends with guests departing on individual flight schedules for your flight back home. Relive the high points of your 'Cox and Kings Swiss Italian Charms' tour
Note :- Their is possibility we can re route the itinerary on the given departure date.
INCLUSIONS
Accommodation at the hotels mentioned or similar.
Services of Cox & Kings Tour Manager or Local Representative.
Meals, coach transfers, entrance fees, excursions, sightseeing and surface transportation as mentioned in the itinerary.
Compulsory Tips of EUR 3 per person per day.
Service of Tour Manager.
Exclusions
Any Airfare / Visa Charges and Insurance /Medical.
Optional & Add-on Excursions unless mentioned otherwise.
Hotel surcharges (if applicable) during high / festive season to be paid extra per person.
Porterage at hotels, apartment, airports, seaports, tips, laundry, wines, mineral water, telephone charges, all items of personal nature and also food & drinks not forming part of the touring group's menu.
Anything not specifically mentioned in "What Your Tour Price Includes" box.
Terms & Conditions
Tour Price is based on 40 passengers travelling together.
There might be surcharge applicable if the tour operates below 40 passengers.
Child without bed - Is an individual under 12 years of age, sharing the room with 2 full paying adults and without a bed / cot.
For Two Adults & Two Children (Both Under 12 Years) rooming together, the 1st child will have to pay "Child with Bed" price and the 2nd Child will pay "Child without Bed" price.
Maximum 3 adults are allowed per room.
As a Third person in a Triple room, most of the hotels use roll away beds & room size may be the same as the Double room.
Any damage caused to the hotel rooms / coach during your stay, shall be borne by the concerned passengers.
The company shall not accept any liability or responsibility for any damages, loss of baggage, loss, injury,accident, death, breakdown or irregularity, which may occur in carrying out tour arrangements due to weather conditions, strikes, war, threat of war, quarantine or any other cause whatsoever and all such loss or expenses must be borne by the passengers.
The management reserves the right to claim any additional expenses incurred due to delay or changes in schedules of train, airplane, bus, ship or any other services.
The Tour Manager and driver will do their best to get you as close to the monuments as possible, because in some cities coaches are restricted.
Itinerary often operates more than one coach per departure & on certain departures will operate in reverse direction.
On days when certain attractions, sights, monuments, museums, etc. are closed, the Tour Manager reserves the right to amend the Itinerary / cancel the visit.
There are no refunds for any services i.e. meals, sightseeing, etc not utilized on your tour.
For convenience of our passengers, we will sometimes amend the itinerary. However the services remain unchanged.
Indian lunches and dinners and local meals are pre set & a-la carte is not possible.
The dinners will either be served at the restaurants or in the hotel.
On certain days packed lunches will be provided.