Romantic Destinations to Plan Your Honeymoon in 2022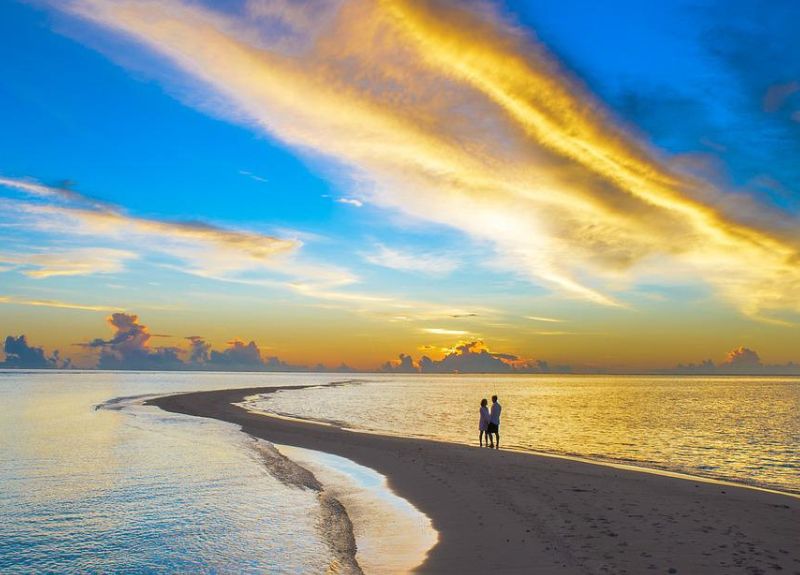 A romantic holiday is the perfect solution for spending some quality time with your partner getting to know each other while exploring an exciting new destination.
Weddings are stressful for all those involved in the planning, with some being years in the making, in which fine tuning the details can leave you and your families feeling absolutely exhausted by the time they are done. There are many choices that need to be made from finding the perfect venue to selecting the right outfits and so much more the stress of which can leave you feeling burnt out after the event. That's why the honeymoon is so important. After all that, it is time for you and your partner to unwind, relax and rejuvenate together and what better way can there be than to set out on a romantic honeymoon at a stunning picture-perfect destination? We bring you some of the best options to go honeymooning from Oman.
Switzerland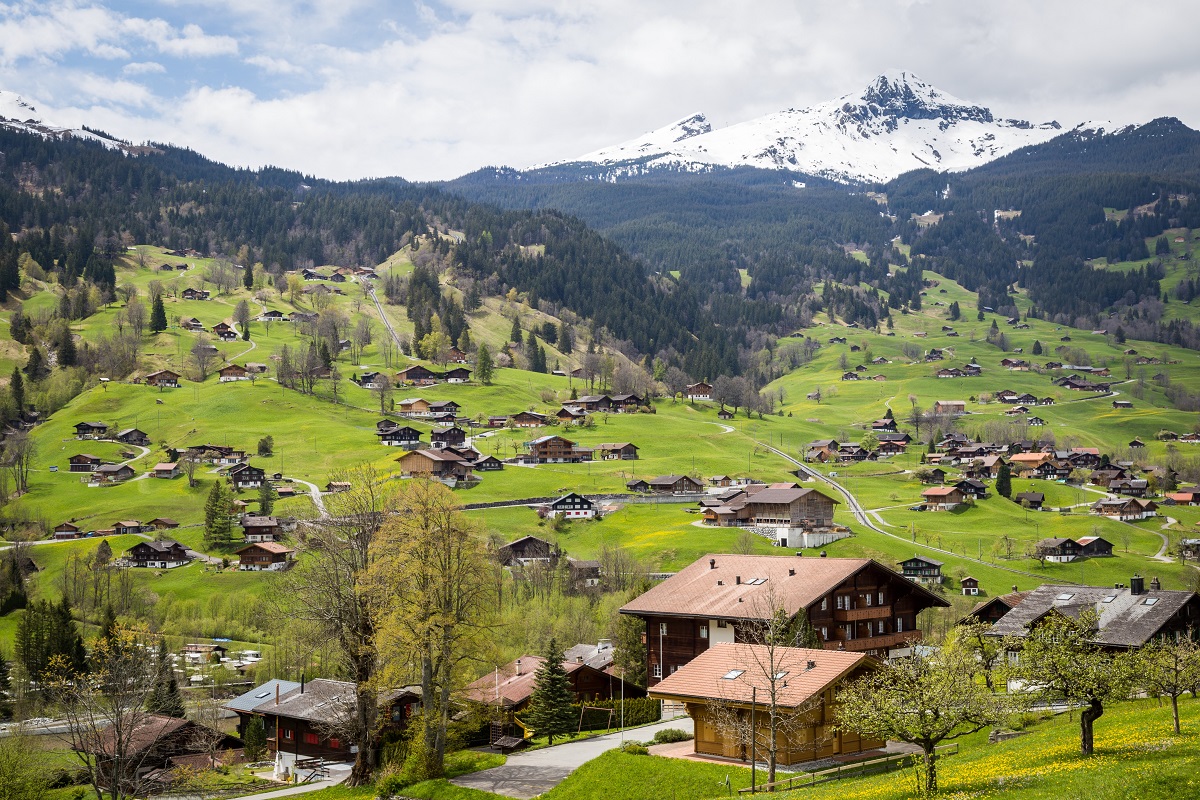 Popularly referred to as the honeymoon capital of the world, a honeymoon in Switzerland is ideal for couples who wish to spend quality time together in a country that is famous for celebrating love. Planning a romantic getaway in Switzerland berings to mind spectacular scenery, cute villages and a rich Alpine heritage. From the shopping area of Rue Du Rhone to the beautiful gardens at Jardin Boutique, there is something for everyone to enjoy. The fact that the Swiss countryside is blessed with enchanting lakes, breathtaking peaks, and some of the foremost chocolatiers in the world makes it the perfect destination to go for a honeymoon.
Austria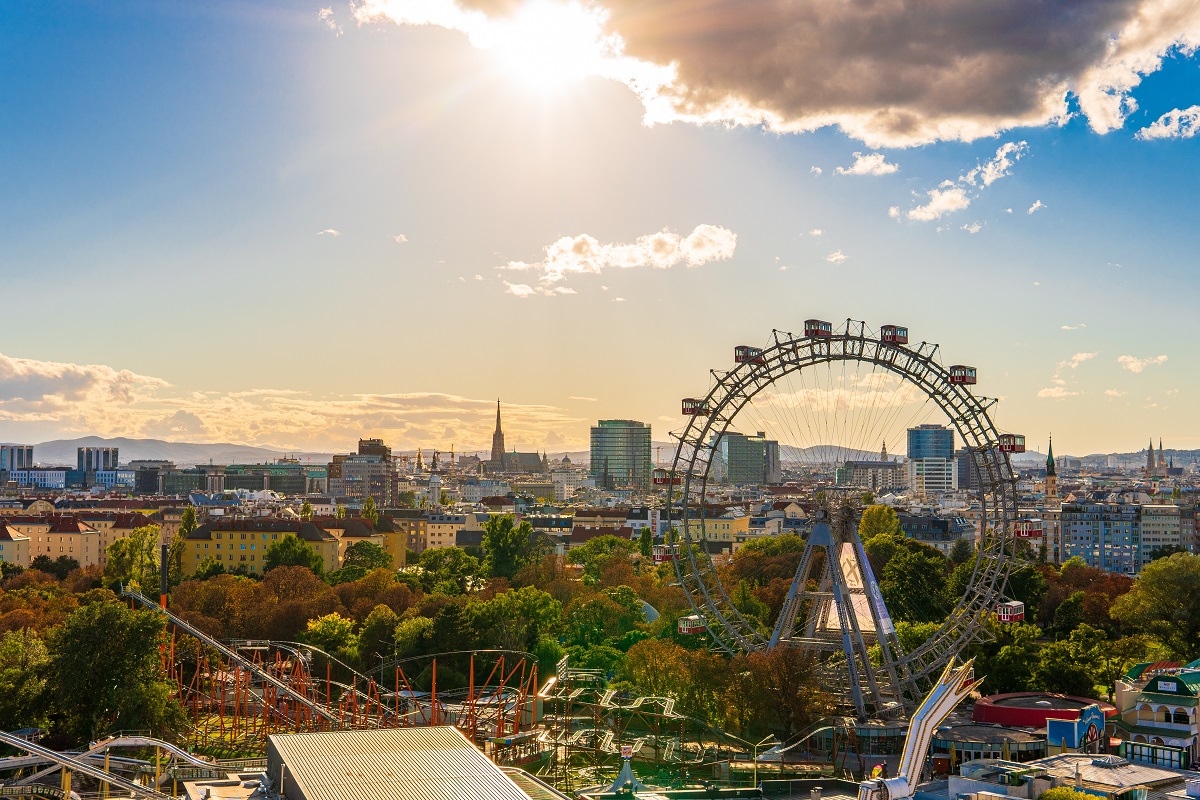 Reknowned as the birthplace of some of the most famous classical composers such as Mozart and Beethoven, Austria also features stunning architecture, world-class winter sports and mouth-watering cuisine.
The capital city of Vienna blends old-world historic vibes with modern luxury where Baroque architecture and opulent palaces are interspersed with tiny cafes and fancy new construction. For lovers of music and art, the city is a must-visit with its beautiful architecture and many cafes where one can relax with great wine and food. As one moves beyond Vienna, the natural beauty of the country takes centre stage with high alpine peaks, crystal clear lakes that will take your breath away.
Thailand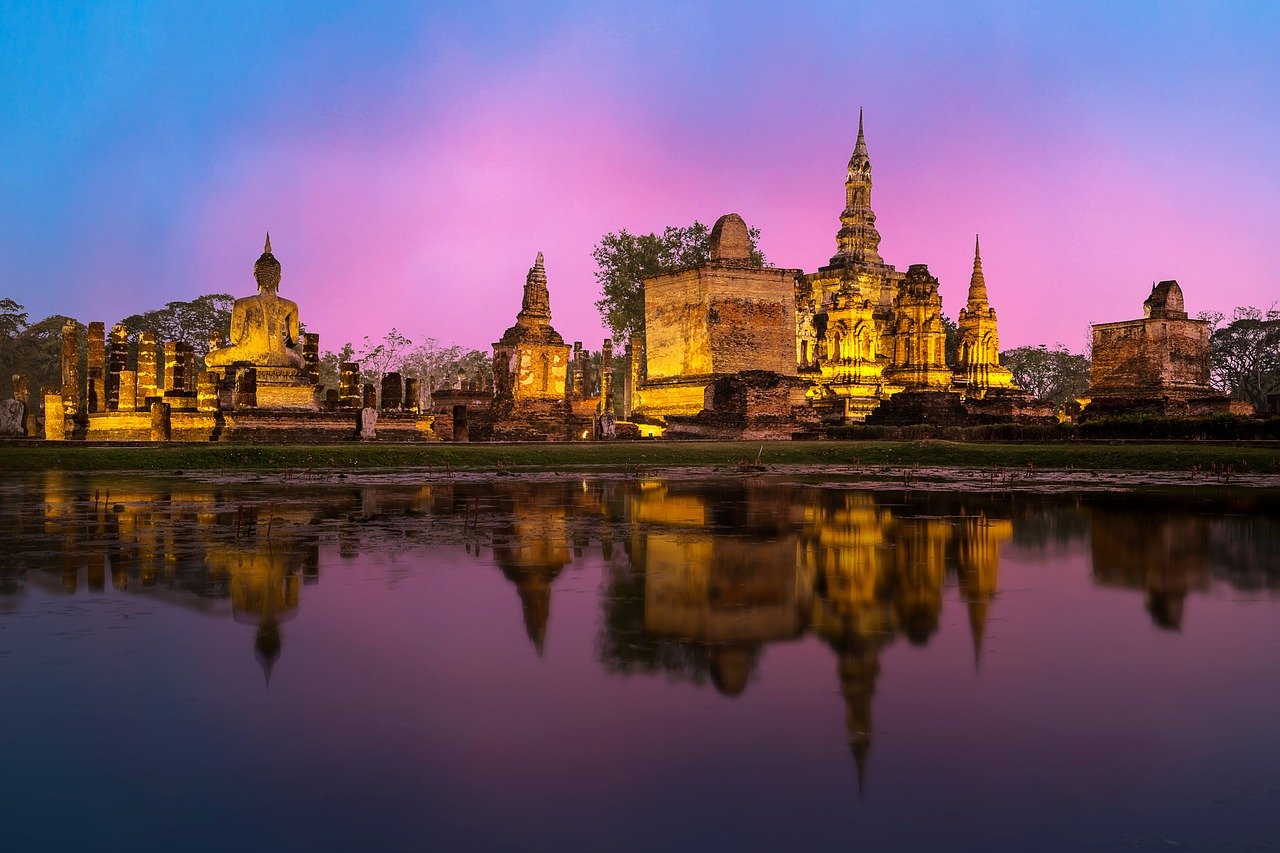 Thailand has it all – spectacular landscapes, serene beaches, extravagant resorts, thrilling adventure options, delectable food and mind-blowing parties– making it the complete package for a honeymoon.
Is there anything like spending time in the warm water of the crystal clear ocean. Adventurous couples can try watersports like snorkelling, scuba diving, sea kayaking, and stand up paddleboarding. The abundance of beautiful coastlines, ancient heritage, amazing resorts, and warm hospitality makes Thailand a great option for honeymooners.
France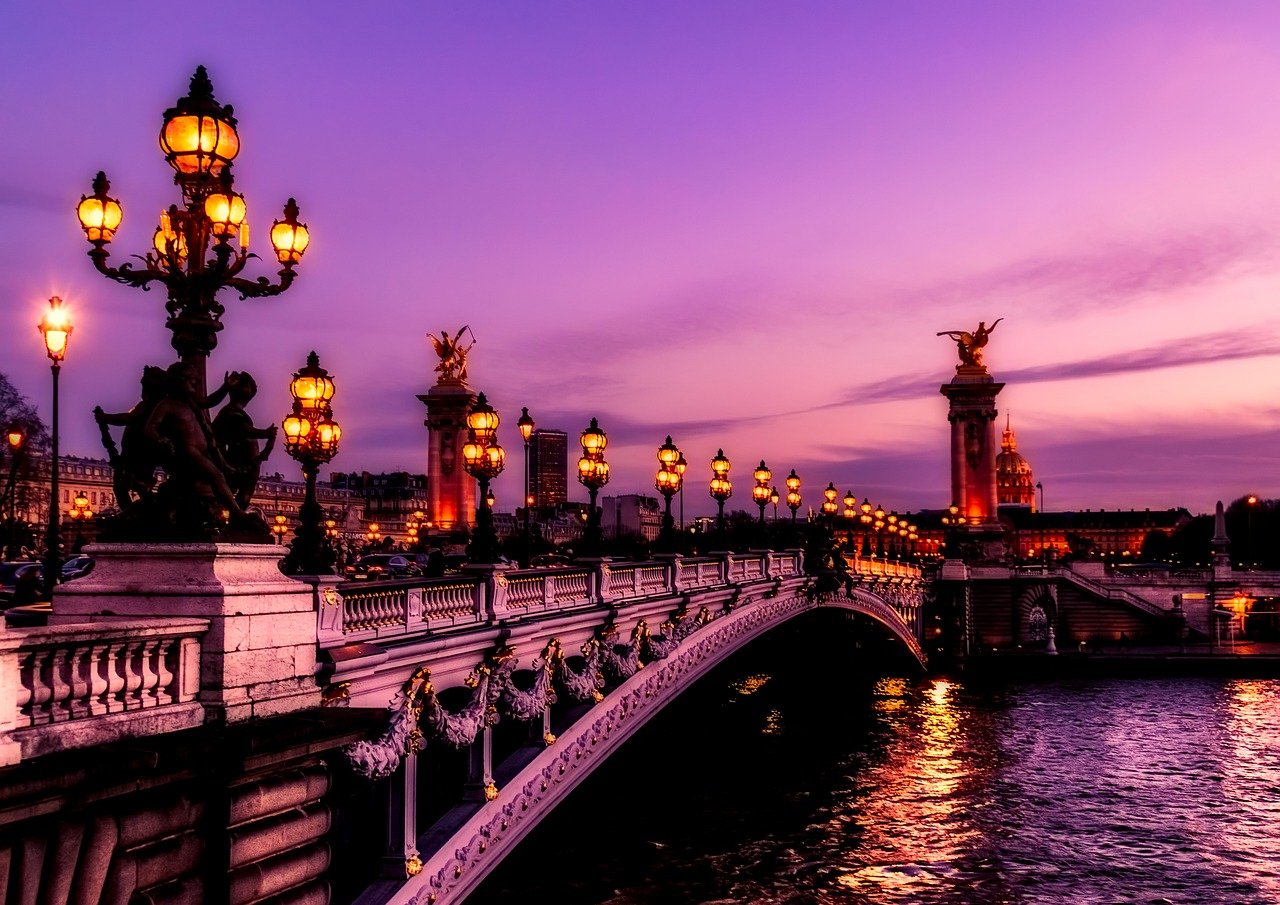 France is one of the most popular romantic destinations in the world and it is no wonder why, for its dreamy landscapes, languid culture and delish food makes it a favourite amongst couples to visit. Particularly the capital, Paris, the most popular Honeymoon destination in France is named so for good reason as it is a global centre for art, fashion, gastronomy, and cultural experiences. Paris, the city of light, the city of love may be a clichéd pick but is truly an idyllic destination for a romantic escape. Apart from Paris, France is home to amazing diverse historic wonders, romantic cities, and natural beauty making it an ideal honeymoon destination for those who love to travel and explore. Couples planning their honeymoon in France can go skiing or snowboarding in the Alps, climb the Eiffel Tower and visit Notre Dame Cathedral in Paris and spend hours basking at the gorgeous beaches of Cote d'Azur or just wander the beautiful city of France like Les Quais.
Best known for the Roman ruins that lie here, the city of Lyon boasts of a unique cultural heritage and culinary delights. Couples searching for the best France honeymoon package options should make sure they include Avignon on their itinerary as it is home to two UNESCO World Heritage Sites, the Palace of the Popes and Pont d'Avignon and is also considered famous for Cotes du Rhone wines and the best of Provencal cuisine. Other destinations to visit in France on your honeymoon include the capital of the French Riviera, the city of Nice with its idyllic sand beaches and a bustling city centre; The historic town of Bordeaux home to the Victory Arch, and famous for its wineries, music, fine dining experiences and shopping venues; Strasbourg and of course the Disneyland Resort in Paris that is a featured destination for visitors to France.
So overall, a honeymoon in France can be the perfect place for newlyweds to enjoy a memorable vacation.
India

From snow-clad peaks to stunning beaches, and endless deserts India has a plethora or amazing destinations and stunning landscapes for you to plan your honeymoon at.
Georgia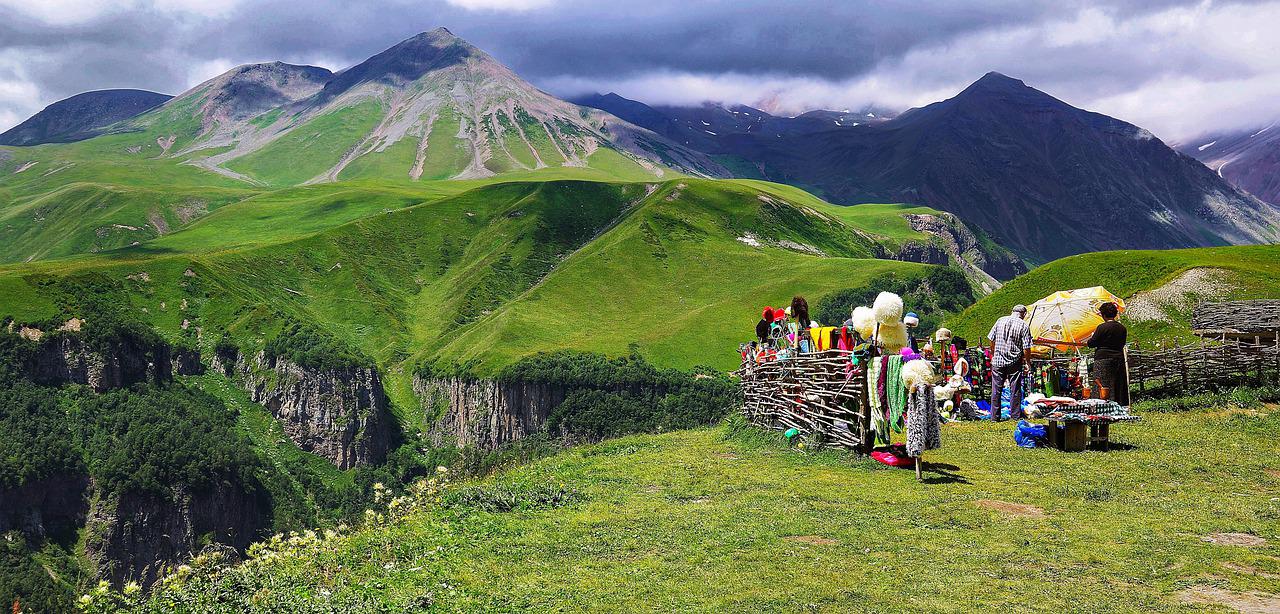 Georgia has everything a newlywed couple is looking for, from luxurious beach resorts, thrilling adventure options, sophisticated venues for fun dates, to gorgeous landscapes, historic sites, a plethora of activities, and so much more. However, the reason why we recommend this beautiful country is not just that but also the fabulous food and friendly people of the region, along with the host of romantic destinations it offers honeymooners. The old town of Tbilisi is a must visit with its wooden houses, Georgian castles, and Grand fortresses such as Rabati. There are lots of popular experiences to enjoy on your honeymoon in Georgia – Taking the funicular ride to Mtatsminda Mount to enjoy a Ferris wheel ride; Exploring the beautiful lakes and paved streets of Kakheti; Looking at the stars in the observatory of Abastumani; Visiting the beautiful and mediaeval towers and castles of Khevsureti or Svaneti; Taking a dip in the Sulphur baths of Tbilisi; Visiting sites like the famous 4th-century Narikala Fortress, Mount Kazbek, one of the highest mountains in the region, and Uplistsikhe, Georgia's oldest complex of natural caves.
From indulgent beach stays to outdoor adventure orexplore natural and historic sites the country offers plenty of worthy options to plan your itinerary for a honeymoon in Georgia.
Bali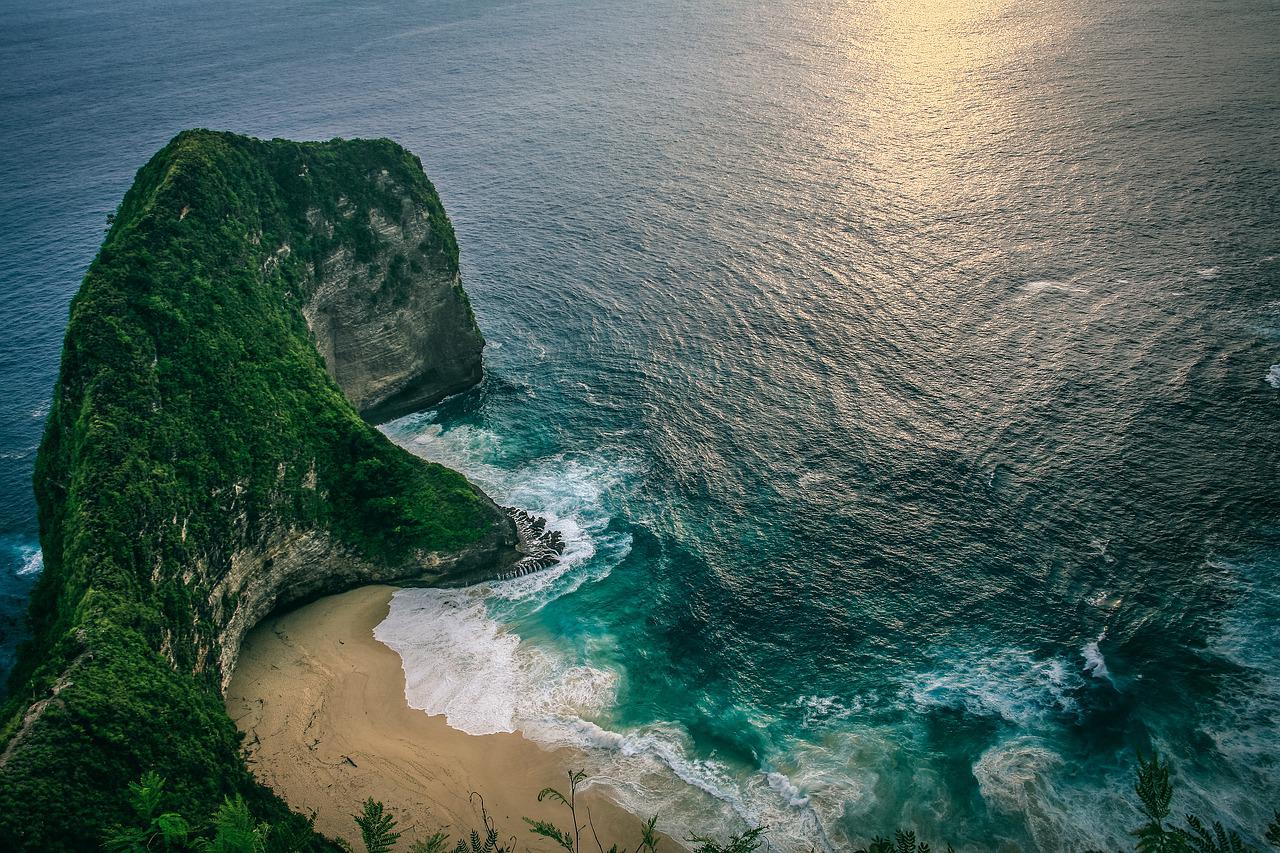 'The Island of Gods' is a fabulous destination for honeymooners as it offers a range of colourful options from picturesque beaches, wonderful natural landscapes, ancient heritage to explore, and colourful ceremonies, and gifted artists. You get a huge range of options in accommodation, everything from simple beach huts to uber posh resorts, to some of the world's most stunning holiday villas, where you can enjoy the beginning of your marriage in the privacy of the several hundred square metres of living space and large tropical gardens with discreet services.
Bali is also a great place to pick up a water sport, go surfing in the outer reef breaks of the southern Bukit Peninsula,or in the lagoons, explore the vibrant underwater world of Bali with Scuba-diving, and try snorkelling, white water rafting, Sea Walking, jetpack flying and much more. Bali is all about beaches from the palm-fringed white sand coasts towards the south such as Kuta, Nusa Dua and Sanur, to the cliff-guarded mysterious coastlines of places such as Uluwatu, Padang Padang, Dreamland, and Bingin.
Visit Bali's artistic villages and communities of craftsmen like Pakudui village in Tegallalang or or the smithing communities of Celuk and Mas, south of Ubud. The country is a haven of fine art and handicrafts, and visitors can find everything from antique and semi-antique furniture, paintings, delicately carved jewellery, wood and stone carvings, masks, woven and dyed fabrics, and whatever else they wish to get customised at the local markets. In Bali you will find shops selling international world-famous designer brands right alongside others selling local handmade curios. Visitors must also try some of the fascinating Balinese cuisine which offers a variety of delightful dishes made from traditional Balinese ingredients. If you're up for some adventure, you can hike to any of Bali's mountains. While you're at Bali, watch the lively Barong dance, which uses ornate costumes, traditional dancing, and unique musical instruments or the Kecak dance where the seated men create the backing sounds with their mouths and move and sway their outstretched arms to accompany the drama or modernised contemporary Devdan Show, a fusion of traditional Indonesian and contemporary dance,along with aerial acrobatics, where the dazzling costumes and hi-tech special effects will take your breath away.
There is an incredibly wide range of accommodation, restaurants, world class activities, spa and shopping options in Bali making it a popular honeymoon destination in South East Asia.
Turkey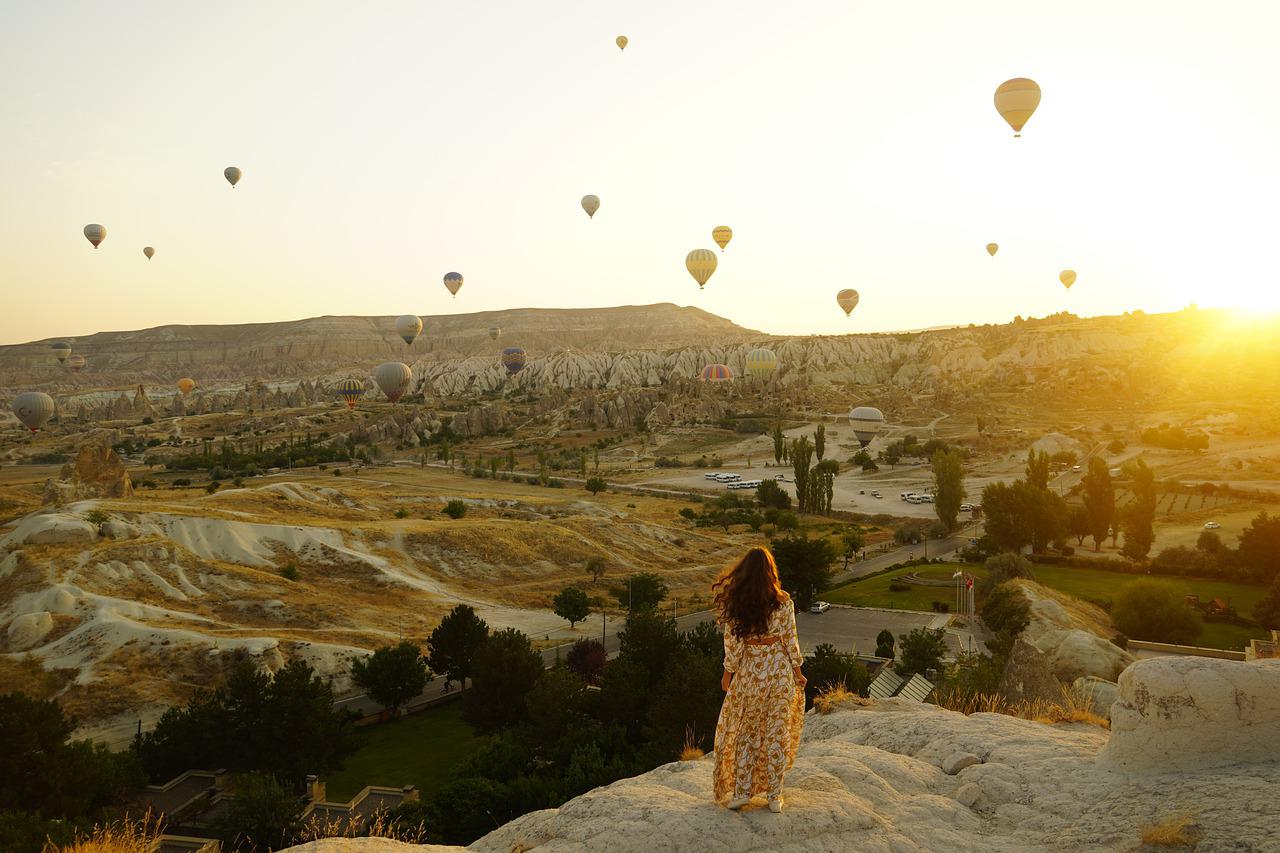 This gorgeous country is a dreamy destination for honeymooning couples, with turquoise waters, colourful bazaars, hundreds of historical sites and unforgettable landscapes.
The country's vast cultural heritage, adds flavour to these destinations, with Turkey having been home to diverse civilizations like the Assyrians, Thracians, Greeks, and Armenians, to name a few. Turkey is listed by most as one of the top ten tourist destinations in the world making it an amazing choice for those who enjoy culture and are looking for a unique honeymoon. Home to seventeen UNESCO World Heritage Sites, Turkey is undeniable, one of the most fascinating countries in the world and a must-visit destination for all. From the ancient capital of Istanbul, the gorgeous cotton castle at Pamukkale, the golden sands at Antalya, to the cities of Oludeniz , Fethiye, Kusadasi, and Marmaris, the adventure never ends in Turkey. Enjoy a natural spa at Hierapolis, lounge at the resort town of Cesme, or take a dip at the hot springs in Yalova, the experiences are endless and you will never be bored in Turkey. Cappadocia is a region of mysterious rock formations, troglodyte villages, underground churches and ancient fortresses, while Ankara is a cultural delight and Uludag, the skier's paradise. Here you will find delicious dishes both vegetarian and non-vegetarian, and warm welcome from locals making it an unforgettable honeymoon trip to Turkey.
Spain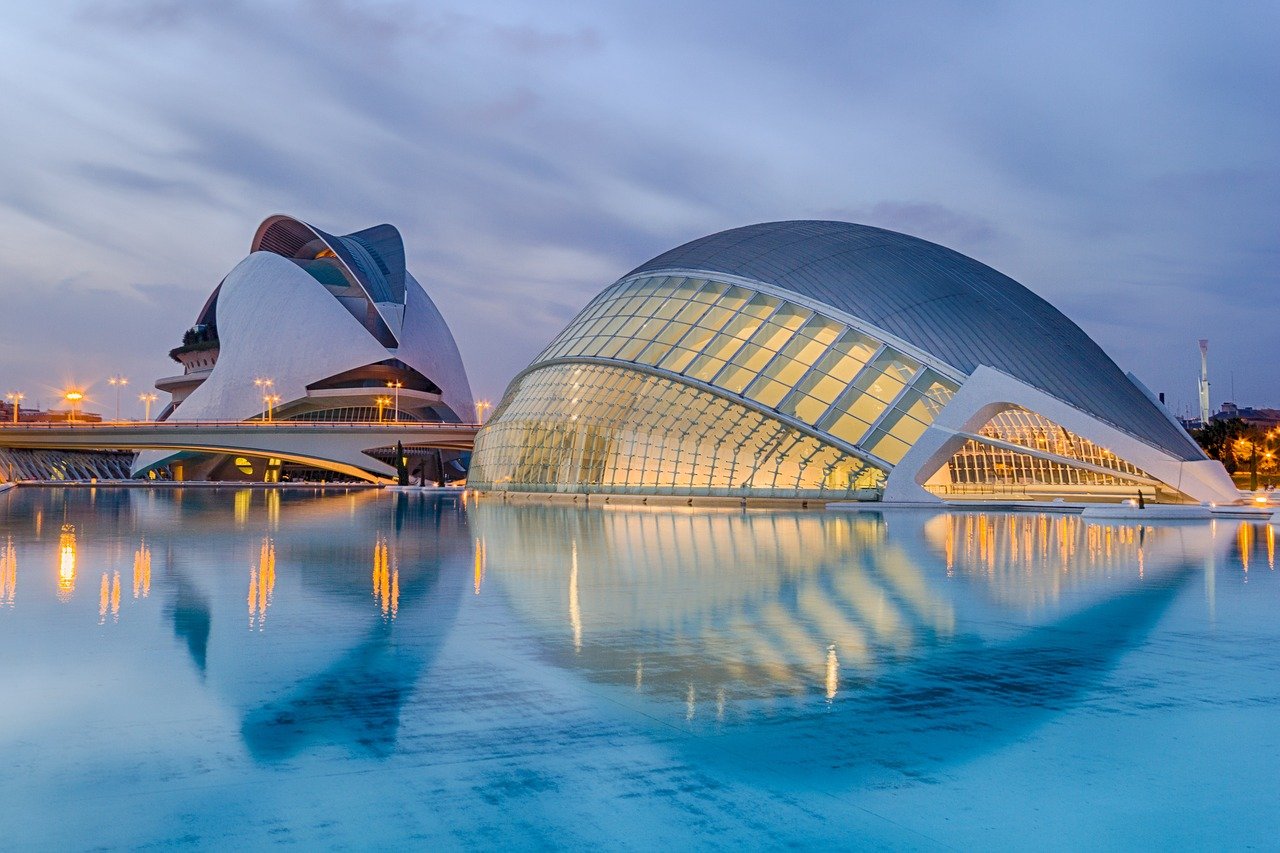 Known as the country of passion, Spain is an undoubtedly romantic destination. Its culture, beauty, and scenery will take your breath away.
Spain is rich with art, architecture, wine, and cuisine with elegant boulevards, manicured parks, and breathtaking sandy beaches sprawled throughout this country, making it a memorable destination for a honeymoon. The experiences you will encounter in Spain will speak to your soul; Whether you're enjoying a fine Spanish beverage or watching a captivating flamenco dance, discover the passion that is unique to Spanish culture.
Spanning across the country, Spain is home to romantic cities, each one with its unique charm and spin. So couples have plenty of tempting options to choose from and not just in cities. The country's vast geographic spread leads to a variety of landscapes that go from green rolling hills to rocky beaches and snow-dusted mountains. A honeymoon in Spain can be planned on any budget as not only is it one of the most affordable countries for a honeymoon in Europe with affordable accommodation options and vast plethora of budget-friendly experiences, but it is no stranger to uber luxury vacation options with an unrivalled selection of plush beach resorts, sleek modern restaurants, and posh rooftop bars for a select upscale experience.
Maldives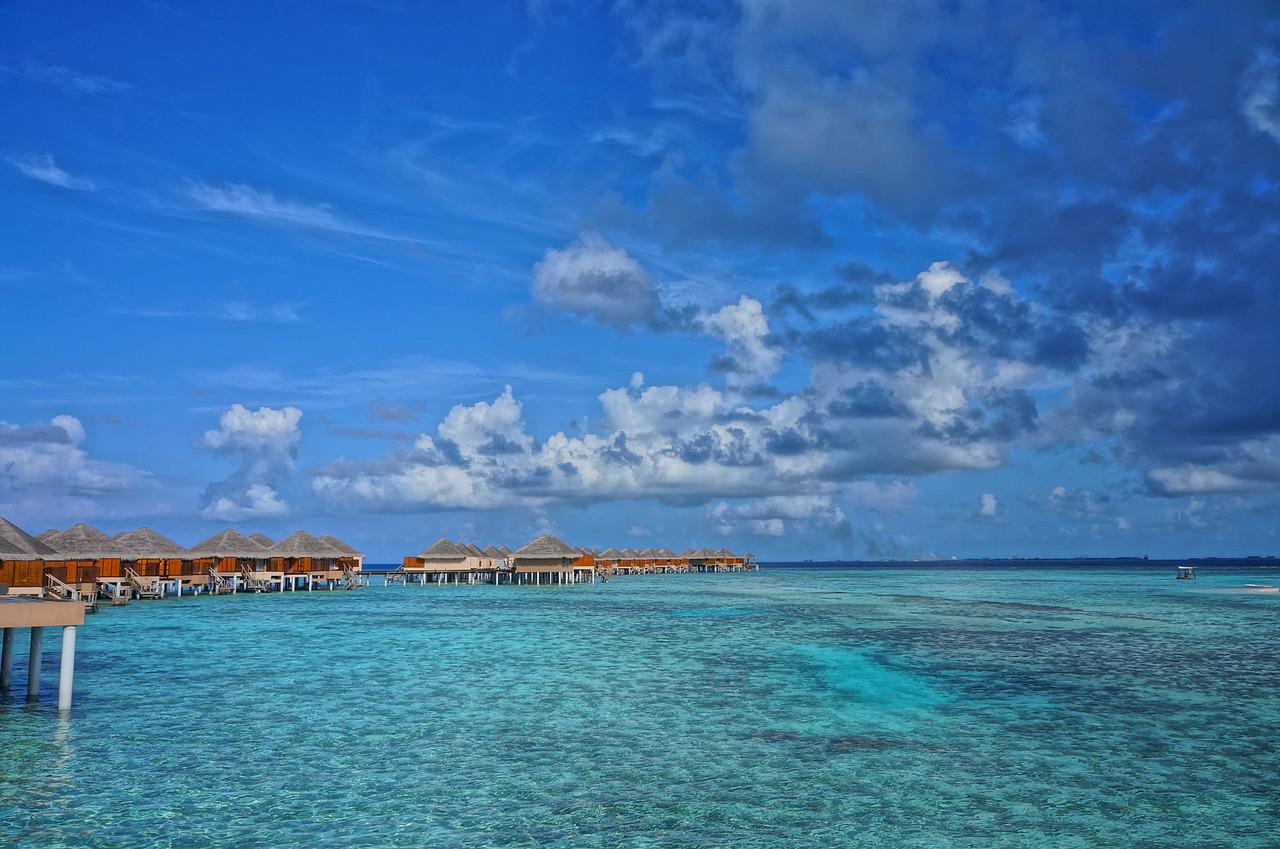 You would definitely have seen photos of the Maldives before with idyllic picture-perfect private villas situated over stunning azure waters, shining white sand beaches and spectacular sunsets that dip over into the horizon. The spectacular beauty of the Maldives is quite something to behold, a beauty that you cannot understand until you have seen it there in person. This island nation is very popular with honeymooning couples who are searching for seclusion and also among adventurers looking to explore the depths of the ocean on scuba diving and snorkelling excursions. Those who are just here to enjoy a relaxed vacation can unwind at one of the island's many spas and all visitors should definitely spend a day exploring the capital, Malé. The hotels here are stunning and range from underwater hotels to overwater bungalows to incredibly beautiful resorts.
Greece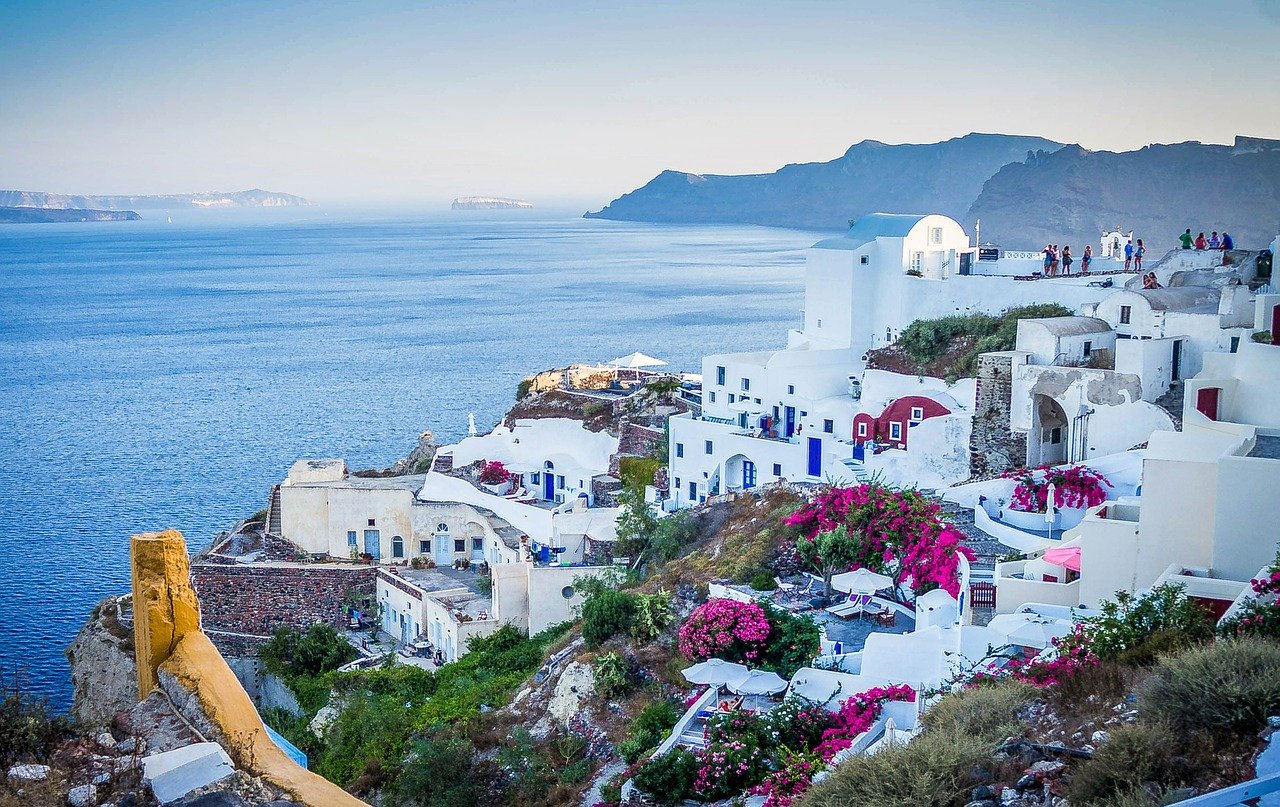 Greece with its many stunning islands is pretty much a honeymooners paradise as it seems designed for island-hopping newlyweds who crave jaw-dropping scenery, warm sunshine, mouthwatering cuisine, and the possibility of easy adventure.
So which of these will you pick for your honeymoon?