These Are The Top Destinations to Plan a Skiing Holiday At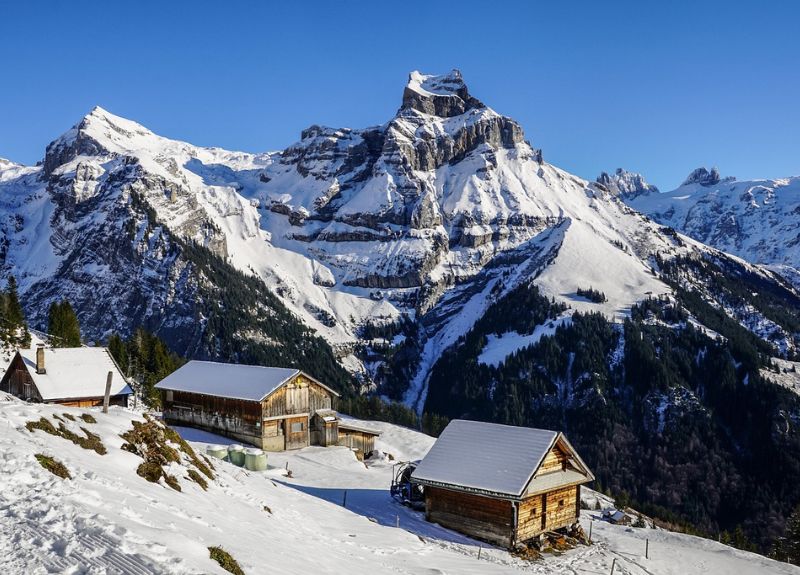 Quickly outgrowing its beginnings as a sport for intrepid mountaineers, skiing is now a mainstream winter activity for everyone in the family. And around the world resorts have cropped up in skiing destinations to keep up with the demand, with more hotels, restaurants, après-ski entertainment, and all manner of indoor and outdoor recreation being offered for visitors. But when you are trying to pick the best destination for a ski holiday then it is the snow that counts, for serious skiers and the terrain of the mountainsides that it falls on.
Although the world's most popular and well known ski resorts are situated in Europe and North America, there are a host of lesser known destinations such as Japan, and year-round skiing destinations such as the Andes that get a lot of visitors. While plenty of considerations go into choosing the best ski resort for your vacation, but the ski experience itself – the variety and challenge of the terrain, the snow conditions, and lift access should be the most important considerations while selecting destinations for any serious skier's bucket list. So come read about the best places to ski at with this list of the top skiing destinations in the world.
France
The area of eastern France is pretty well-known for snowsports, but that can be more expensive as France is one of Europe's top destinations for skiing. The Alps, Europe's greatest mountain range are situated in part along the French-Italian border and the French Alps have all of Europe beat in terms of the sheer range of skiing opportunities available. While the best known, the Alps are not the only mountain range in France with skiing facilities, and others include the Vosges, the Jura, the Massif Central and the Pyrenees, all of which have fully equipped downhill and cross-country ski resorts.
The Alps that offer the greatest range of resorts, particularly those where the snow conditions are most reliable due to the altitudes here. Les Portes du Soleil, the northernmost area of the French Alps sits at an altitude of 1000m, and has plenty of facilities for beginners and more experienced skiers including resorts that offer ski-runs for children only. Further south is the Chamonix - Megève sector, lying at the foot of Mont Blanc, where the first French ski resort originated, and which has for many years been extremely popular with skiers from all over the world. While quite expensive, the area around Chamonix and Megève has the fifth largest skiing area in France, attracting major crowds for a reason. Les Arcs or La Plagne in the Haute Savoie offers plenty of high mountain skiing, with the guarantee of good snow at most times throughout the year. It is also easily accessible by train, with direct Eurostar services from London to the closest station in season. Tignes or Val d'Isère is a high mountain area, with some 300 km of pistes, many of them over 2,500 metres altitude offering a good number of pistes for beginners and relatively inexperienced skiers, along with pistes for the more experienced skiiers. Val d'Isère is reputedly the most expensive ski resort in Europe but with the highest pistes at over 3000 metres, this is an area where skiing is possible almost throughout the year. The ski area of Les Trois Vallées, is the world's largest ski area accessible with a single pass. L'Alpe d'Huez is one of the largest ski resorts in France, and being the closest major ski area to the city of Grenoble, and attracts plenty of day trippers along with staying guests. The southern Alpine resort of Isola offering 120 km of pistes is reputed to be both one of the coldest receiving the most snow and also the sunniest ski resorts in France.
All these options ensure that you can always plan a skiing holiday in France.
Italy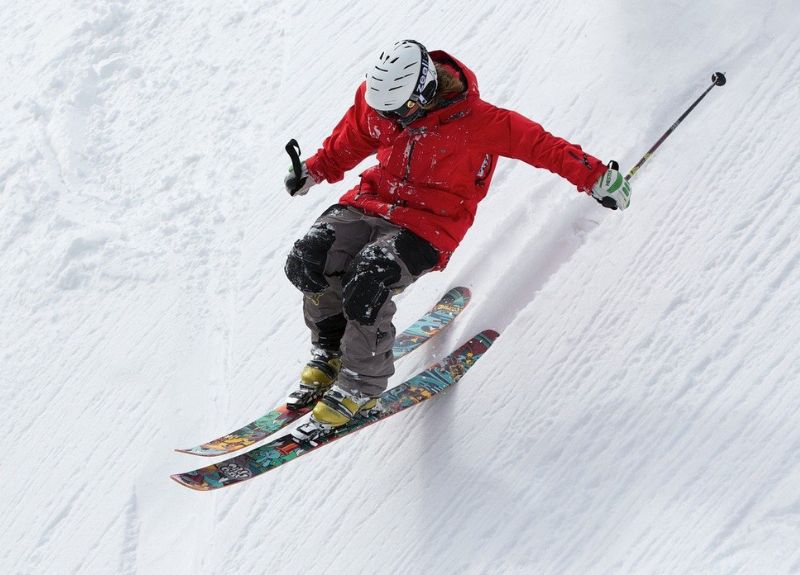 Italy has three large, interlinked skiing areas which includes the Dolomiti Superski, which covers some 1200km of piste in the UNESCO-protected mountain range. Over by the Milky Way, the 400km area has a vast variety of resort options ranging from the party enthusiast favourite Sauze d'Oulx to the more family-friendly resorts such as Sestriere. Finally Gressoney's MonteRosa ski area is one of the best-kept secrets in Europe, with over 180km of piste and extensive off-piste.
Skiing in Italy involves relaxed and easy-going Italian hospitality, delicious gourmet food, short lift queues, well-groomed pistes with great snowmaking and diverse ski areas where you can cover some serious miles.
Canada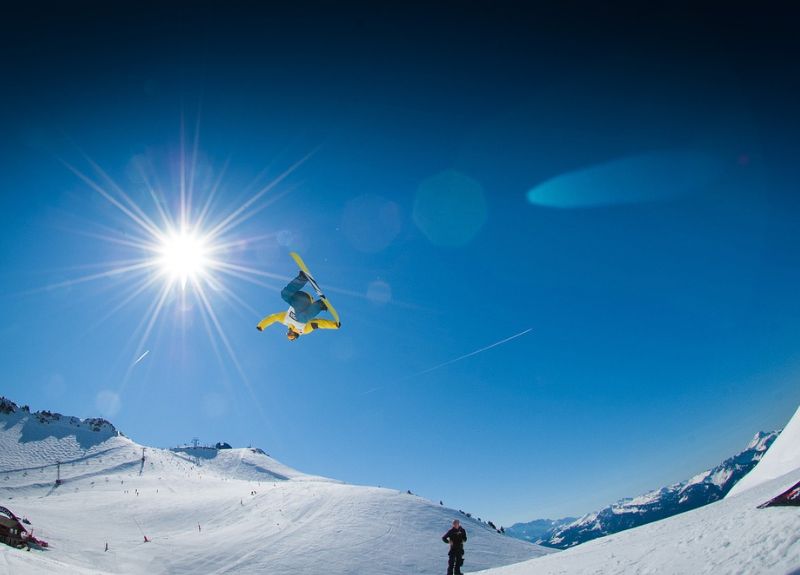 The Canadian ski resorts are world-class thanks to their long seasons, unbeatable snow, quiet slopes and variety of terrain. The deep-powder runs in Whistler are great for experts, while thrill-seekers will love the heli-skiing in Banff, and those looking for budget options can look at Boler Mountain.
Canada is one of the most popular destinations for skiers and boarders alike, famed for its vast immaculately groomed slopes and wide, tree-lined runs with plenty of snow. Some resorts are based in national parks, surrounded by spectacular scenery and wildlife, while all are known for their high-quality hotels and warm hospitality.
Holidays here tend to have bigger budgets, as people usually stay for up to two weeks and the more flexible lift passes offer options such as helicopter rides over Banff National Park and ice canyon walks in Jasper. Zip-trek through huge mountain valleys, bobsledding in Whistler and silent outdoor spa days in Tremblant – there are many unique ways to experience Canada's beautiful scenery and wildlife.
Argentina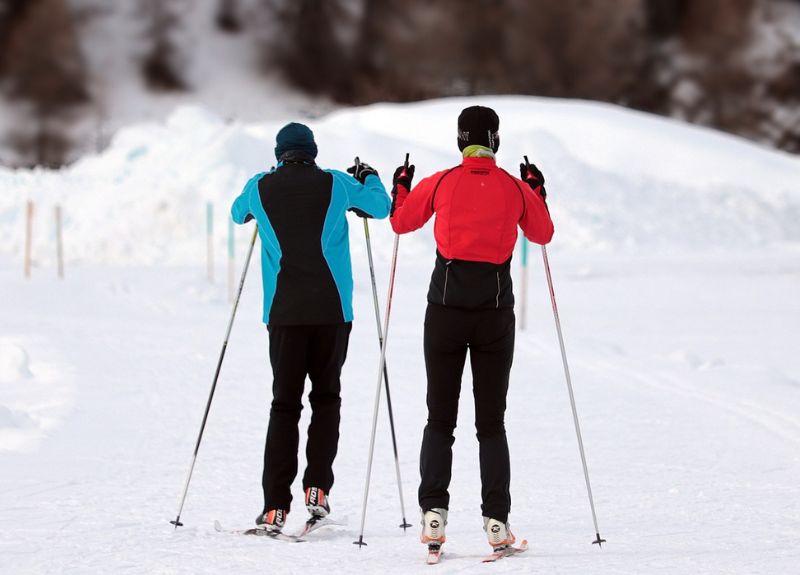 Argentina's ski resorts cater to all abilities and preferences, whether you're a novice or a pro, want a full-service lodge by an urban centre or prefer remote backcountry huts. The terrain is diverse and the landscapes unbeatable with sights such as active volcanoes, widespread forests, massive snow peaks, and shimmering lakes are present alongside the runs here. A lot of the top places for winter sports lie in the Patagonia area, where the snow will be drier than on the Chilean side of the Andes. The winter sports season runs from the middle of June to the end of October every year, however the peak is between mid-July to mid-September.
Slovenia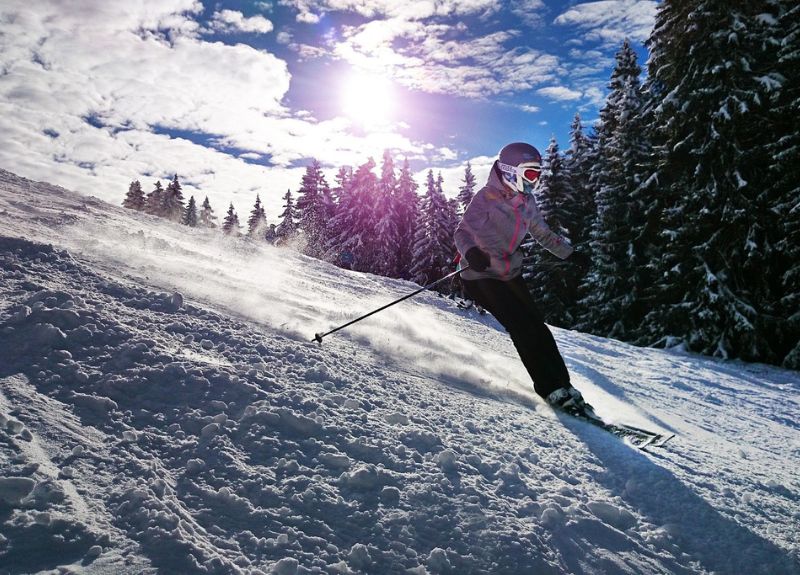 With dozens of ski resorts spread across the countryside at Slovenia, having countless miles of slopes, snowshoeing trails, and cross-country skiing tracks, it is no wonder that it is a popular skiing destination in Europe. Slovenia ski resorts can compete with the best in the world in sheer range and quality but offer the option of more affordable skiing trips than many other skiing destinations in the Alps.
Bulgaria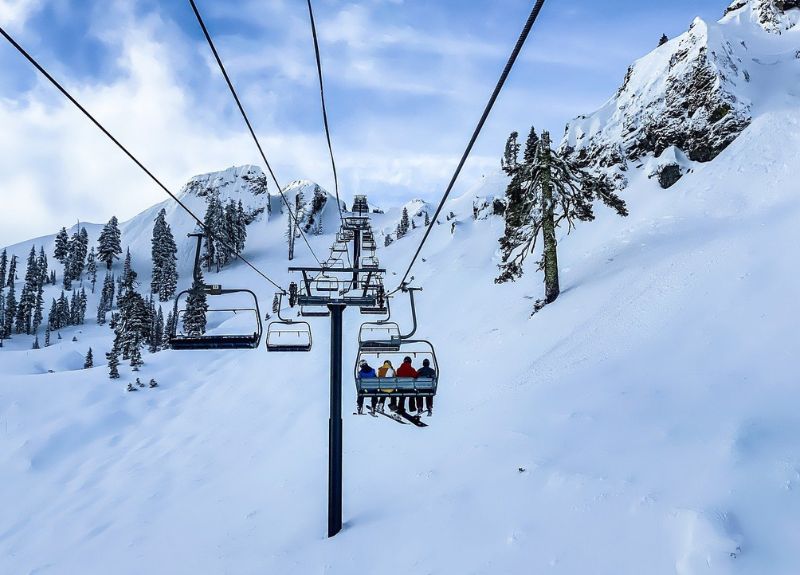 Bulgaria may not be the first destination on your list for a ski holiday, but it is fast becoming a hot skiing destination. There are three main ski options in Bulgaria – Borovets, Bansko, and Pamporovo. Set right on the edge of the Rila Mountains, with pistes that are heavily forested with pine trees, Borovets, Bulgaria's oldest ski resort, is situated closest to the capital city. There are 58km of slopes here, ranging between 1300 to 2560 metres in altitude, which are particularly good for intermediate skiers. Bansko, located in the scenic Pirin National Park, is another hour away. Offering a mix of UNESCO World Heritage-listed historic old town vibes and buzzing nightlife near the gondola, Bansko is the biggest and most up-to-date ski resort in Bulgaria. Situated 160km from Sofia, Bansko's slopes are set at around 2000 to 2500 metres, ensuring it has the best snow record and offers the longest ski season among all of Bulgaria's ski resorts. In the east lies Pamporovo, which is situated in the south-central Rhodope Mountains. Pamporovo gets a lot of sunshine due to its being situated in the southerly area however due to the same reason the pistes here are limited. With only 36km of pistes that are mostly blues and greens, it is best for beginners to the sport. Pamporovo is one of the quieter family-friendly resorts and has some very good ski schools. The area also offers extensive cross-country skiing opportunities through mountains and forests.
Andorra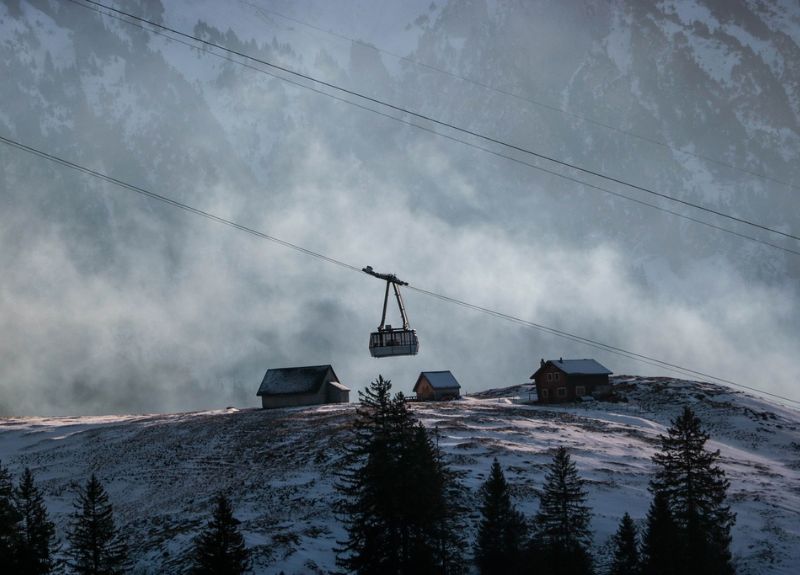 A tiny country nestled in the Pyrenees between Spain and France, Andorra is a duty-free, winter ski haven.This small principality relies heavily on its tourist economy to be supported by the skiing enthusiasts. A budget friendly ski destination that is welcoming to tourists having elevation around 1900m Andorra has a combination of 300km of piste trails, along with modern lifts & extensive freeride terrain spread over 3 varied ski areas— Grandvalira, Ordino Arcalis & Pal-Arinsal. All three are expansive & offer a world class ski experience.
Grandvalira is the largest ski resort in Andorra, situated in the Pyrenees it consolidates six different base areas to take up much of the southeastern side of Andorra. The longest run here is just under 7km and the skiing trails run up to 210km qualifying Grandvalira as a large ski resort by any standards. However it lacks a certain diversity of terrains being resort with trails suitable for beginner & intermediate skiers with only a few quality pistes for advanced skiers, and some off-piste freeride options for adventurous folks.
Ordino Arcalis has fairly small inbounds, with only five chairlifts or gondola and the 30km of piste trails on a skiable vertical of just about 700m. The ski area is better known by most for its vast range of fun off-piste, freeride & ski touring terrain.
Austria

It is a well known fact that Austrians are fond of skiing and the country has a plethora of options for skiing and snowboarding. Austria is dotted with amazing ski resorts, the larger, better-known of which tend to get quite busy. The Austrian Alps running through the entire country make it ideal for winter sports enthusiasts with resorts ranging from those having low elevations by village ski hills, to high alpine glaciers, which have huge interlinked mega resorts. There is a ski resort to suit the taste of any and every one at all times throughout the year. The Austrian ski resorts are most easily divided into their relevant states within the country – Vorarlberg, Tyrol, Salzburg, Styria, and Carinthia. Further within these states it is simplest to consider valleys with good ski areas and some of the most well known valleys include the Paznaun, Otztal, and Zillertal.

USA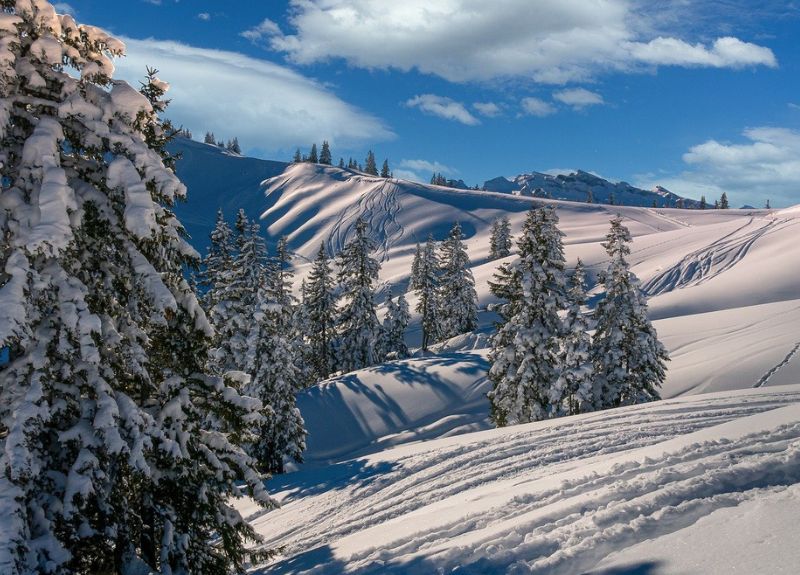 The USA has a number of skiing options across the country. .
Utah having opened in 1939 is pretty famous for what they claim as the very best snow on earth and being located at a high elevation only skis are allowed for skiing here.
The Montana ski resort is set at a rather high elevation only 30 miles from Glacier National Park in Montana, which is well-known throughout the world. They offer about 105 runs over a 3000-acre terrain of skiing area that is exclusively available to visitors. The area offers visitors an amazingly comfortable stay as well as many other great winter activities aside from skiing. Colorado is home to iconic ski resorts located in the heart of the Rocky Mountains offering 4,000 acres of skiable terrain, with something for everyone from beginner to expert. However, this area is best known for its intermediate terrain options. Other skiing destinations in the USA include those in California, Breckenridge, Wyoming to name a few.