Home » Group Packages » 10 Days Balkan Dreams end Bulgaria
10 Days Balkan Dreams end Bulgaria
Europe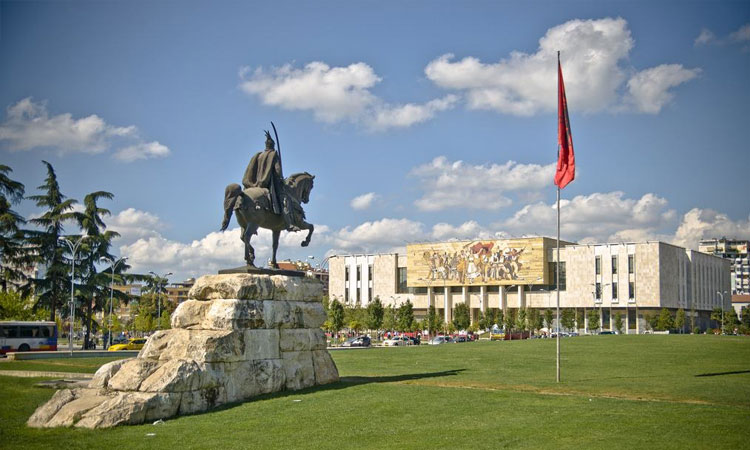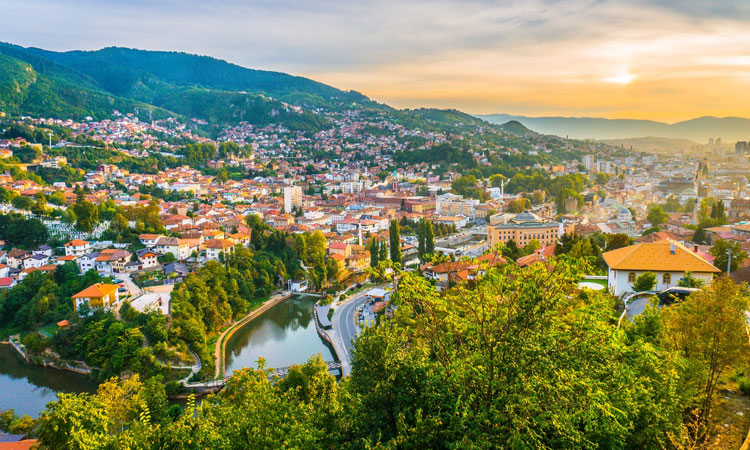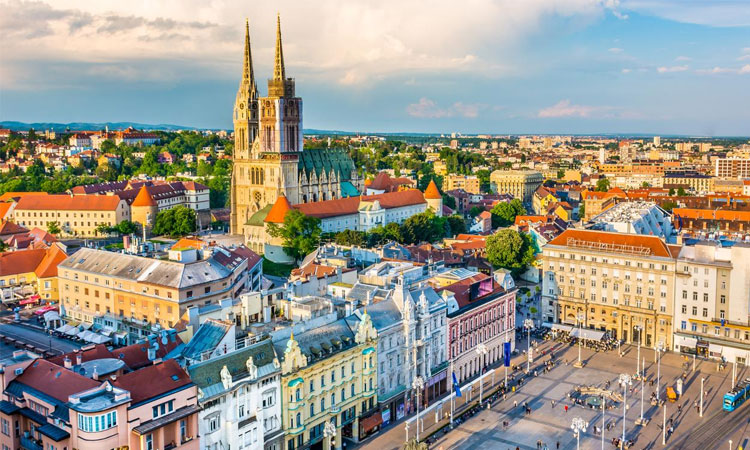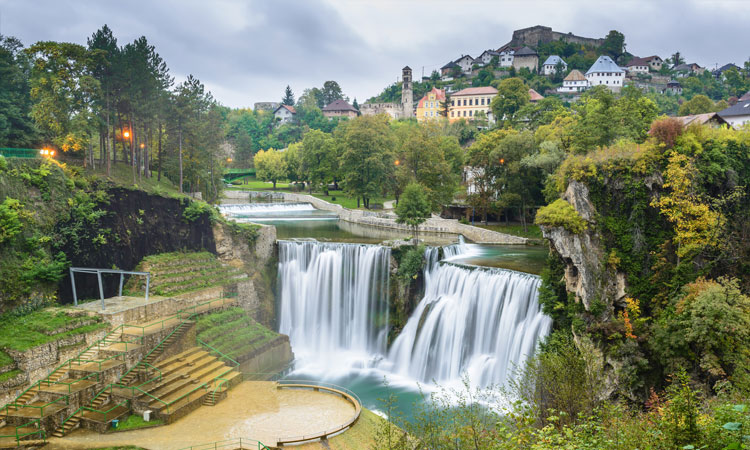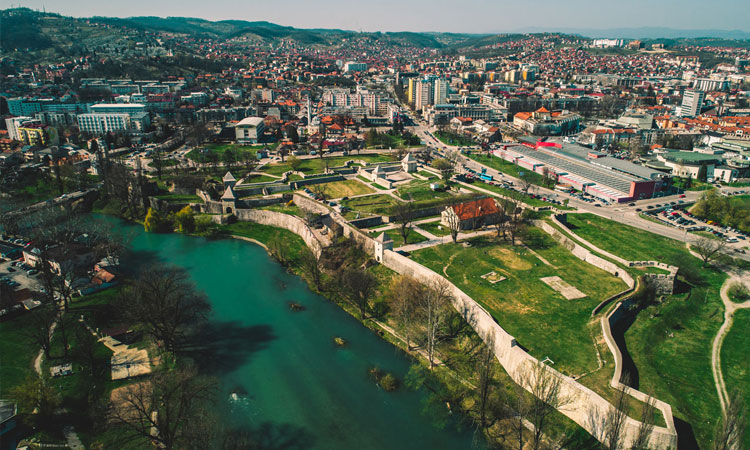 Departure Dates in 2023 (Wednesday's)

May: 17, 31
June: 14.28
July: 12, 26
August: 9,23
September: 6, 20
October:4,18
November: 1,15


Detailed Itinerary

Day 1 ZAGREB
TODAY'S HIGHLIGHT: Zagreb sightseeing tour. Dinner included. Welcome to ZAGREB! Upon arrival at the airport, we will be waiting to transfer you to your hotel. Our guide will arrive with the group from Slovenia around lunch time. Then we will take a sightseeing tour with a local guide. We will have a chance to admire its two hills, the upper town and the new neighborhoods of Croatia's capital city. Dinner included.

Day 2 ZAGREB - BANJA LUKA - JAJCE - SARAJEVO
TODAY'S HIGHLIGHT: Sightseeing tour of Sarajevo. Dinner included. We will leave first thing in the morning to travel to Bosnia. The border area still shows sad memories of the conflict that took place in the 1990s. We cross the Serb-majority Bosnia. First stop, BANIA LUKA, and time to walk through the capital of the autonomous entity of the Srpska Republika, the second largest city in Bosnia after Sarajevo, with its fortress and orthodox cathedral. Then, departure to JAJCE, perhaps the most beautiful town in Bosnia, with its cultural mix, its mosque, its fortress and its impressive waterfall. Time for a walk and lunch. We continue our journey to SARAJEVO, arriving in the mid-afternoon. With a local guide, we will take a panoramic tour of this city with strong Turkish influence: its Mosques, its Madrasahs, and its busy bazaars. Dinner included.

Day 3 SARAJEVO - MOSTAR - MEDJUGORJE - DUBROVNIK
TODAY'S HIGHLIGHT: Tunnel of Hope in Sarajevo. Beautiful landscapes throughout the route: mountains, rivers, waterfalls, lakes and picturesque villages. Dinner included. Before leaving Sarajevo we visit the Tunnel of Hope that saved the city during the Serbian siege in the war. Later, we continue to another exciting drive of scenic beauty. Amidst deep valleys, we travel to MOSTAR, with its very beautiful historic center and stone bridge separating the Orthodox, Muslim and Catholic communities. After lunch, we stop in MEDJUGORJE, a place that attracts thousands of Catholic Pilgrims. We then travel to CROATIA. Border procedures (which may take a while). We will then arrive into DUBROVNIK at the end of the day. Dinner included.

Day 4 DUBROVNIK
TODAY'S HIGHLIGHT: Panoramic tour of Dubrovnik. Cable car ride. Dinner included. In the morning we enjoy a panoramic tour of DUBROVNIK with a local guide. We are undoubtedly in one of the most beautiful cities in Europe, surrounded by walls, bathed by the Adriatic Sea; its intact historic center is a jewel of world architectural heritage. The tour includes tickets to the Franciscan Monastery with the oldest pharmacy in Europe, and the Cathedral. We also take the cable car to give us a fantastic view of the city and the neighboring islands. You can then enjoy free time, returning to the hotel at the end of the afternoon. Dinner included. Note: Instead of Dubrovnik, accommodation could be provided in Cavtat, a coastal town near the city.

Day 5 DUBROVNIK - KOTOR - ST. STEPHEN'S (SHKODËR CATHEDRAL) - TIRANA
TODAY'S HIGHLIGHTS: Beautiful scenery of the Adriatic coast. Dinner included.We set off early for MONTENEGRO. The coastal scenery and the Bay of Kotor are beautiful. We enjoy a ferry to cross the bay. Arrive in KOTOR to enjoy some time strolling in this beautiful walled town with its strong Venetian influence. After this we stop in BUDVA, a marvelous walled village surrounded by the sea to enjoy lunch. Then we travel to ALBANIA. We arrive in the capital of the Albania, TIRANA, and enjoy some free time. Dinner included.

Day 6 TIRANA - STRUGA - OHRID
TODAY'S HIGHLIGHTS: Panoramic tour of Tirana. Slow mountains roads through rural areas. Dinner included. Today we make a panoramic tour of TIRANA, with its Mosques, the Clock Tower and the ministries. At around midday, we leave for inland Albania, with high mountain scenery and small villages along the way. Enjoy the beautiful countryside around Lake Ohrid which forms the border with Macedonia. We continue to the Republic of Macedonia, and onto STRUGA, a picturesque town on the shores of the lake, time for lunch! We continue to OHRID, a city with a strong Ottoman influence, you can stroll and see the Plaosnik Monastery, or the ancient university founded in the ninth century. The city is declared World Heritage. Dinner included.

Day 7 OHRID - KASTORIA - KALAMBACA
TODAY'S HIGHLIGHTS: Beautiful Balkan landscapes. Spectacular Meteora´s Valley. Dinner included. Today we travel through Macedonia to GREECE, passing through BITOLA, a historic city that was called the "City of Consuls". The North of Greece is strongly Slav and Ottoman in influence and has a sharp landscape. Situated by the lake, with beautiful scenery, we see KASTORIA. Enjoy the city of 100 churches, with its medieval streets and its pleasant restaurants on the lakeside. Continuing to KALABAKA, we will arrive in the early afternoon. We will visit the Valley of the Meteora, an impressive place declared UNESCO World Heritage. You will also have the chance to enter one of its most famous Monasteries (entrance included) . Dinner included.

Day 8 KALAMBACA - THESSALONIKI - MELNIK - SANDANSKY
TODAY'S HIGHLIGHT: Beautiful landscapes of Macedonia. Dinner included. We travel through the North of Greece, amidst pretty mountain scenery, to the Aegean Sea. Arrive in THESSALONICA with time for a stroll and lunch in Greece's second largest city. After this we continue towards BULGARIA, and the border pass. In Bulgarian Macedonia we stop in MELNIK, a picturesque museum village in beautiful scenery amidst a wine producing area. Arrive in SANDANSKI, at this beautiful small spa city, the birthplace of Spartacus. Dinner and accommodation.

Day 9 SANDANSKY - RILA - SOFIA
TODAY'S HIGHLIGHT: Rila monastery. City tour of Sofia. We visit the beautiful Rila Monastery, the heritage of mankind, with its appearance of a fortress surrounded by forests. We continue to SOFIA, where we arrive at the end of the morning. After lunch, we include a tour of the capital of Bulgaria, where we will see the Alexander Nevski Cathedral, the Russian Church, the Mosque, its squares and avenues of Stalinist architecture. Rest of day at leisure.

Day 10 SOFIA
After breakfast, end of our services.
INCLUSIONS
Europamundo General Services: Travel by bus with English speaking guide, basic travel insurance and breakfast buffet.
Includes arrival transfer
City tour in: ZAGREB, Sarajevo, DUBROVNIK, Tirana, SOFIA
Ticket admission: Jajce Waterfall, Tunnel of Hope in Sarajevo , Franciscan Monastery and Cathedra in Dubrovnik; , Monastery
Ferry: Kotor Bay
Funicular: Dubrovnik
8 dinner included in: ZAGREB, Sarajevo, DUBROVNIK, DUBROVNIK, Tirana, Ohrid, Kalabaka, SANDANSKY
Exclusions
Air Transportation or any means of transportation to connect with the tours, Arrival and departure transfer.
Personal expenses such as, but not limited to, phone calls, minibar charges, additional food orders, wines, mineral waters, room service, valet/ laundry service, the traditional end of trip gratuity to your tour guide and your driver not included and remains optional at your discretion.
All necessary tipping to luggage porters, bellman, doormen, dining room waiters.
Any other items of personal nature not specifically mentioned as being included.
Terms & Conditions
Child U/11 yrs of age : 70% of the TWN rate, when sharing room with two adults in extra bed.
Rates and Itinerary are subject to change without prior notice & subject to availability. No refund on any unutilised services.
Charges in case of cancellation within 48 to 33 days prior to arrival : 10% of the package cost or € 30 whichever is higher
Charges in case of cancellation within 32 to 18 days prior to arrival : 25% of the package cost.
Charges in case of cancellation within 17 to 06 days prior to arrival : 50% of the package cost.
Charges in case of cancellation within 06 days prior to arrival OR No shows : 100% of the package cost.