Home » Group Packages » 15 Days Europe Once in a Lifetime
15 Days Europe Once in a Lifetime
Europe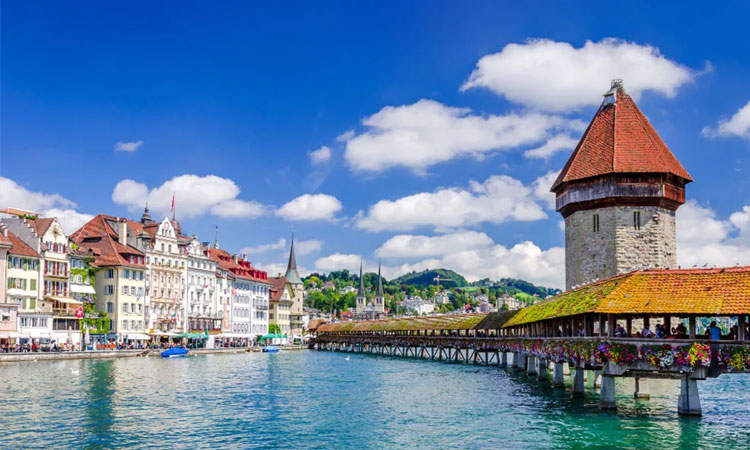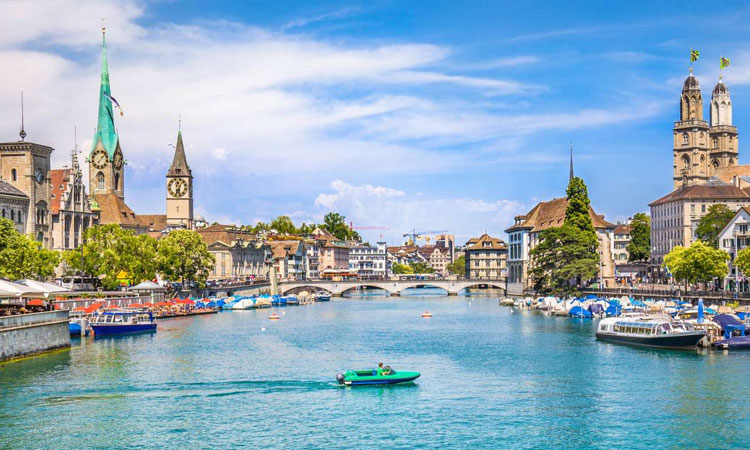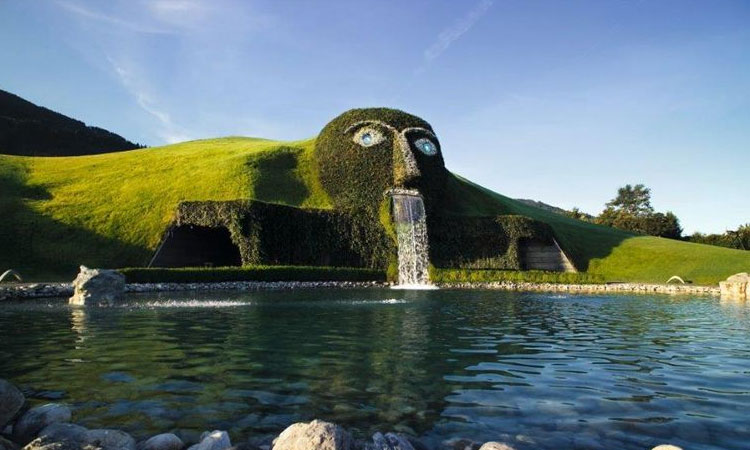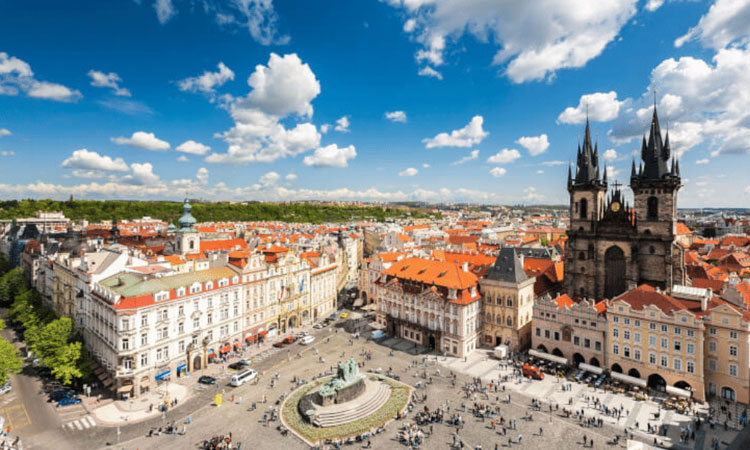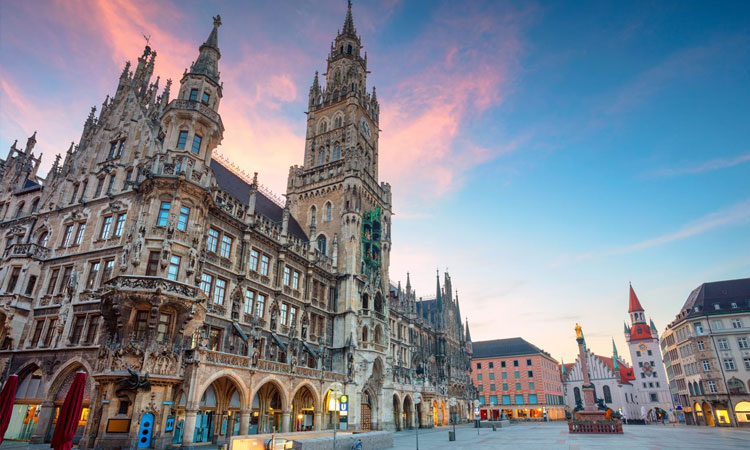 Departures in 2023 (Monday's)
April: 3,10,17.24
May: 1,8,15,22,29
June: 5,12,19,26
July: 3,10,17,24,31
August: 7,14,21,28
September: 4,11,18,25
October: 2,9,16,23,30
November: 6,13,20,27
December: 4,11,18,25
________________________________________

Details of the selected itinerary

Day 1PRAGUE
TODAY´S HIGHLIGHTS: Transfer. Evening Transfer to Old Town Square. Welcome to Prague! Upon arriving at the airport, we will be waiting to transfer you to your hotel. Check the information boards in the hotel reception area for details of the welcome meeting with your guide and fellow travelers.In the late afternoon, we will make our way to the Old Town Square. This central location provides a great introduction to Prague, full of energy and touristic activities. You can take your dinner at one of the restaurants offering international cuisines, including Czech, Chinese, Indian and Italian. Return to hotel.

Day 2 PRAGUE
TODAY'S HIGHLIGHTS: City tour of Prague. Visit to Castle. Boat tour along the river. Today we will visit the capital, Prague, the Baroque jewel of Europe. Our local expert will provide an informative city tour, which will include outstanding monuments. During the visit we walk through Prague Castle (admission included). Subsequently, we shall take a boat tour on the Vltava River. In the afternoon enjoy some free time to explore the city. In the evening, we will enjoy more time in the historic city center and there will be an opportunity for you to take dinner. Return to hotel.

Day 3 PRAGUE - MUNICH - INNSBRUCK
TODAY'S HIGHLIGHTS: BMW WELT and Old Town Innsbruck.We will leave early and travel to Bavaria, arriving in MUNICH at midday where we will visit the futuristic BMW Welt. Situated next to the Olympia park, the BMW Welt has fascinating architecture for multi-use exhibitions of BMW cars. After that, time for lunch and a stroll in the historic center. In the afternoon we will continue to Austria. Arriving to INNSBRUCK in the evening, we will have time for dinner in the Golden Roof area at the Old Town.

Day 4 INNSBRUCK - ZURICH
TODAY'S HIGHLIGHTS: Visit to Swarovski Museum. Breathtaking landscapes. Begin your day by discovering the Swarovski Museum, the renowned home of crystals. We shall visit its impressive gardens and learn how the pieces of crystal are produced. Then, time to stroll before leaving for Zurich, an enjoyable journey through wonderful Tyrolean sceneries towards Switzerland. In ZURICH, enjoy an evening in the historic center next to the lake, where you can dine at your favorite restaurant (Indian, Oriental, Italian, International, Swiss, etc.).

Day 5 ZURICH - LUCERNE - ZURICH
TODAY´S HIGHLIGHTS: Admire the fantastic landscapes. Cable car included to Grindelwald. Lunch included. Today´s journey has beautiful landscapes with high mountains and lakes. Breathtaking scenery in the region of Interlaken. We will stop in GRINDELWALD where we will have time for a coffee before taking the cable car up to mountain. We will walk along the winding path which will lead us to the "footbridge over the empty". Dare to walk along the bridge amongst the fantastic scenery enjoying glaciers all around us. We will take lunch up the mountain (included) before heading back down. We continue to LUCERNE, one of the most beautiful cities in Switzerland. In the evening we have time to stroll around, enjoying the city and taking dinner before we return to the hotel in Zurich.

Day 6 ZURICH - LUGANO - MORCOTE - MILAN
TODAY´S HIGHLIGHTS: Spectacular alpine landscapes, quaint villages and lakes. We will leave Zurich early in the morning and cut across the Alps in order to reach the Italian-speaking part of Switzerland. Alongside the route we will get to see beautiful lakes and snow-capped mountains. LUGANO. Arrival in the cosmopolitan capital of the Italian Switzerland built next to its beautiful lake. Time to have a stroll and grab lunch. Next, we will reach the enchanting little town of MORCOTE famous for its flowery stone houses. We will then travel to Italy. Arrival in MILAN where the guide will take us to the impressive Duomo Square. Here you will find a variety of local and international restaurants to have dinner at. Transfer to the hotel.

Day 7 MILAN - PISA - ROME
TODAY'S HIGHLIGHTS: Coast of Liguria, Leaning Tower of Pisa.Today we continue our journey towards PISA. On a little tourist train, we will travel to the Piazza Dei Miracoli (Square of Miracles), where there will be time to admire one of the most alluring and beautiful art complexes in Italy, including the well-known Leaning Tower of Pisa. Then, we continue to ROME, arriving at the end of the day.

Day 8 ROME
TODAY'S HIGHLIGHTS: City tour of Rome. Roman Coliseum (admission price included). Evening transfer to the Trastevere area. In the morning, we have a scenic tour, which will be a great introduction to "The Eternal city". We will visit the tiny state of the Vatican, the epicenter of Christianity in the world. You will be able to visit St. Peter's Basilica. We have included admission to the Roman Coliseum, the symbol of Rome. This impressive con¬struction dates back 2,000 years and will transport us in time so that we can learn about ancient society in the Roman Empire.At the end of the evening we arrange a transfer to Trastevere area for a stroll in the narrow cobbled streets of the district with hidden treasures, such as some modest medieval churches, small shops with the most peculiar of objects or scenes of daily life. Many trattorias (informal Italian eating establishments) and osterias (inns) imbued with the Italian spirit will be ready to serve you local dishes. Other restaurants serving Indian, Chinese and international food can be found in this area. Return to hotel.

Day 9 ROME - FLORENCE
TODAY'S HIGLIGHTS: Tour with a local expert from Florence. View from Piazzale Michelangelo. Today we will leave Rome, heading north. This route has beautiful landscapes. Arriving in FLORENCE, we head straight to the impressive Piazzale Michelangelo. In the evening we take a tour with a local expert, walking through the historic center, taking in places such as the Ponte Vecchio, the Duomo, and Plaza della Signoria. This city is truly an outdoor museum. Enjoy some leisure time to explore. In the evening you will have time for dinner, as, in this district you can find many restaurants serving international cuisine.

Day 10 FLORENCE - VENICE
TODAY'S HIGHLIGHTS: Boat on Venice's Canal. Visit and admission to the St. Mark´s Basilica. Admire the technique of crafting Murano Glass.Today we enjoy stunning mountain landscapes while crossing the Apennine Mountains. We will arrive in VENICE and take the boat and cross the Giudecca to the Island of Venice. With a local guide, we will visit the marvelous St. Mark´s Square and enter the Basilica (entrance included). Afterwards, we will visit the Murano Glass Factory. It is fascinating to see the technique of how this ancient glass is made. Enjoy some time at leisure to explore. Accommodation in the Mestre district.

Day 11 VENICE - INNSBRUCK - KITZBUHEL
TODAY'S HIGHLIGHTS: Breathtaking landscapes. Dinner included. We will depart from Venice, travelling to Austria! Arrival in INNSBRUCK, time to stroll in the historic city center and have lunch. After this, we travel along a very beautiful scenic road between the mountains to KITZBÜHEL – Arrival and time to see this picturesque little village, a famous ski resort where we can enjoy the snow for most of the year! Free time. Dinner included (vegetarian option available).

Day 12 KITZBUHEL - SALZBURG - VIENNA
TODAY'S HIGHLIGHTS: Alpine cable car. Salzburg, the city of Mozart. Fantastic scenery. Cruise on a lake. Departing in the morning, we include a cable car ride up to the high mountains in the Kitzbuhe region, with snow 9 months a year and fantastic scenery. The great landscapes on the platform in the void and the exhibition of dinosaurs will leave us unforgettable memories. We will continue to explore Austria, traveling between the mountains, and arriving in SALZBURG. Our guide will accompany us through the beautiful streets of this city's historic center, declared a World Heritage site. We make our way between lakes and mountains in the next stage. Our next stop is in ST. WOLFGANG, a famous place of pilgrimage in Austria. We continue to TRAUNKIRCHEN with its beautiful Traunsee Lake, where we take a cruise to see four castles, disembarking in GMUNDEN. After this we continue to VIENNA, arriving in the evening.

Day 13 VIENNA
TODAY'S HIGHLIGHTS: Vienna city tour. Gardens of the immense Schön¬brunn Palace. Today we take a scenic visit around this impressive city with a local expert. Here we experience its majestic avenues, its palaces and the vibrant city center. Then we head directly to Schönbrunn Palace, where visitors can stroll around and enjoy its beautiful gardens. After lunch, enjoy an afternoon of leisure in the city center. In the evening we will go to the City Hall Square to enjoy the nightlife in the neighboring streets. Here you will get the opportunity to take dinner.

Day 14 VIENNA - BUDAPEST
TODAY'S HIGHLIGHTS: Cruise on the Danube, city tour of Budapest, evening transfer. We have an approximately three-hour journey to BUDAPEST, Hungary. Arriving at around 11:30, we will discover Budapest (known as the "Queen of the Danube") on a boat tour along the river. Budapest is divided by the Danube River, with historic Buda on one side and cosmopoli¬tan Pest on the opposite side. Time for lunch, followed by a scenic tour of the city. After the tour enjoy some leisure time. At the end of the day we finish in the lively area of Vaci Utca, where there are lots of opportunities to take your dinner.

Day 15 BUDAPEST
After breakfast, end of our services.
INCLUSIONS
Europamundo General Services: Travel by bus with English speaking guide, basic travel insurance and breakfast buffet.
Includes arrival transfer
City tour in: PRAGUE, ROME, FLORENCE, VENICE, VIENNA, BUDAPEST
Boat: Vltava River in Prague, to the island of Venice , Traunsee lake in Traunkirchen , Danube River in Budapest
Evening transfer: Old Town Square in Prague, Trastevere in Rome , City Hall Square in Vienna , Vaci Utca in Budapest
Transfer: Piazzale Michelangelo in Florence
Ticket admission: Prague Castle, BMW Welt in Munich , Swarovski Crystal Museum , Coliseum of Rome , Saint Mark´s Basilica and Murano Glass Factory in Venice
Train: Piazza dei Miracoli in Pisa
Funicular: Cable Car to Grindelwald First, Kitzbuhel
1 Lunch Included in: LUCERNE
1 Dinner Included in: KITZBUHEL
Exclusions
Air Transportation or any means of transportation to connect with the tours, Arrival and departure transfer.
Personal expenses such as, but not limited to, phone calls, minibar charges, additional food orders, wines, mineral waters, room service, valet/ laundry service, the traditional end of trip gratuity to your tour guide and your driver not included and remains optional at your discretion.
All necessary tipping to luggage porters, bellman, doormen, dining room waiters.
Any other items of personal nature not specifically mentioned as being included.
Terms & Conditions
Child U/11 yrs of age : 70% of the TWN rate, when sharing room with two adults in extra bed.
Rates and Itinerary are subject to change without prior notice & subject to availability. No refund on any unutilised services.
Charges in case of cancellation within 48 to 33 days prior to arrival : 10% of the package cost or € 30 whichever is higher
Charges in case of cancellation within 32 to 18 days prior to arrival : 25% of the package cost.
Charges in case of cancellation within 17 to 06 days prior to arrival : 50% of the package cost.
Charges in case of cancellation within 06 days prior to arrival OR No shows : 100% of the package cost.