Home » Group Packages » 6 Days Korea Express
6 Days Korea Express
Korea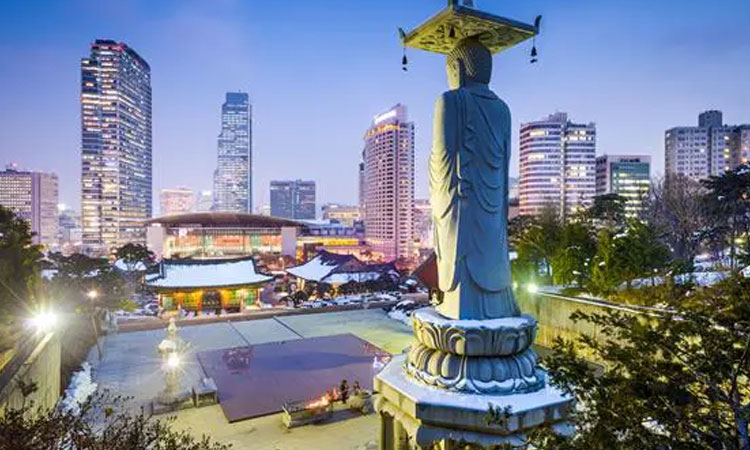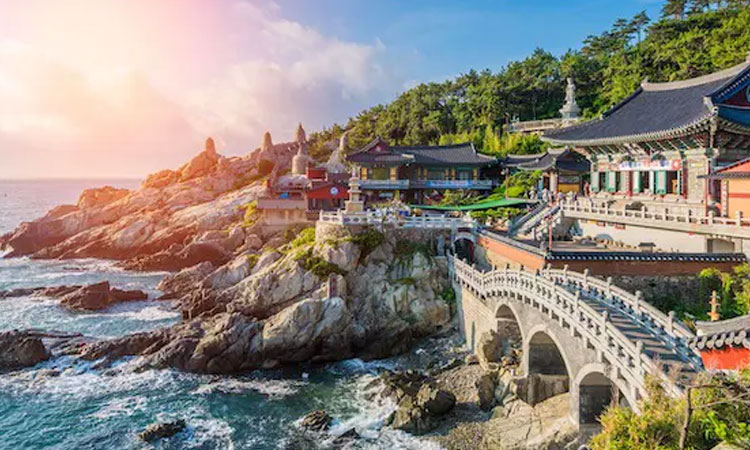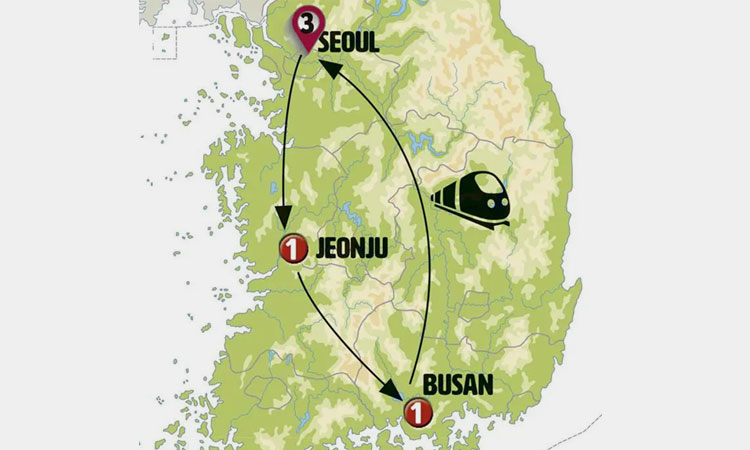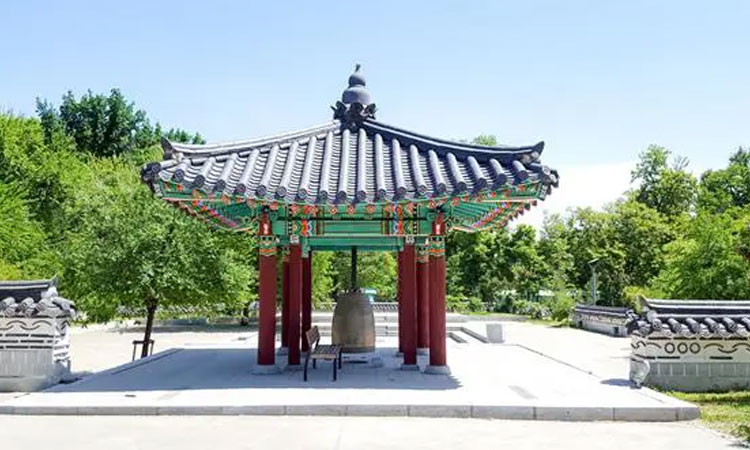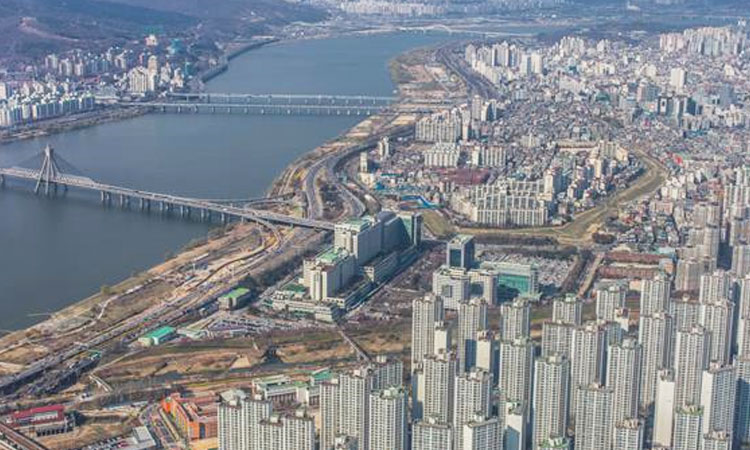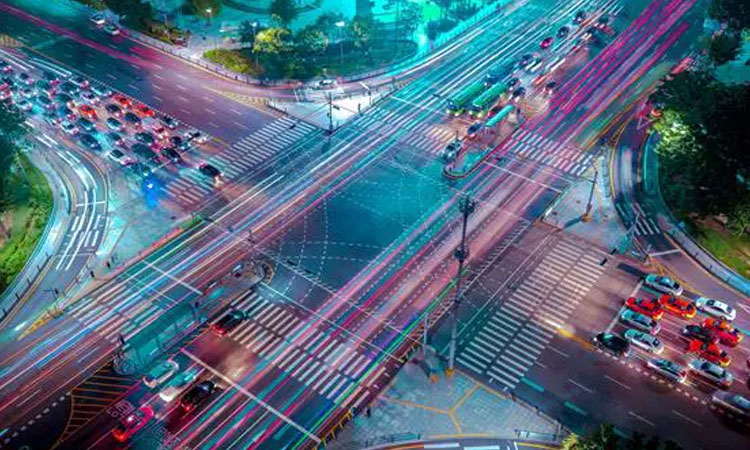 DEPARTURES DATES
Monday all year
Jul.23: 03, 10, 17, 24, 31
Aug.23: 07, 14, 21, 28
Sep.23: 04, 11, 18, 25
Oct.23: 02, 09, 16, 23, 30
Nov.23: 13, 27
Dec.23: 11, 25
Jan.24: 08, 22
Feb.24: 05, 19
Mar.24: 04, 18

Day 1
Seoul.-
Welcome to Korea! Transfer to hotel in group transport. where we meet our guide.

18.00hrs- At the end of the afternoon, we are going to enter this fascinating country and with our guide we will go on the modern and efficient underground (we will be taught to use this public transport) to City Hall to see this building shaped like a tsunami. In front of the City Hall, we will also see the Deoksugung Palace, which is lit up at night and which allows us to appreciate the tradition and modernity of this country together. On foot, we will then go from here to the district of Myeongdong, the largest and busiest shopping area in Korea. Its name means 'brilliant tunnel'. Dinner included in a local restaurant.


21.30hrs- Return to the hotel.


Day 2
Seoul.-
08.30hrs- Today we include a tour of the city of Seoul lasting five hours. We will see Changdeokgung Palace. This is a World Heritage Site formed by a group of palaces inside a large park. After the visit, we will go to Bukchon Hanok Village, a traditional historical neighbourhood with tiny houses. we will visit the War Memorial, an impressive war museum that tells of the different conflicts suffered by Korea during its history, particular the Korean War with the United Nations in which soldiers from many different countries took part.

Note: The Gyeongbokgung Palace closes on Tuesday. This visit will be made the next day.

13.00hrs.- Lunch included in a local restaurant.
14.00hrs.- We continue to the District of Gangnam where there are numerous shopping and entertainment centers. To finish, we stop at LOTTE WORLD TOWER, an impressive 550 m building where there will be time to climb the tower (entrance not included) or stroll in the park or around the luxury shopping centres.

16.30hrs.- Return to the city centre or to the hotel and free time.


Day 3
Seoul- Suwon- Jeonju.-
Total distance: 227km

08.00hrs.- Today we include a visit to Gyeongbokgung Palace, an impressive palace that is 600 years old, where we will see the Changing of the Guard ceremony (if scheduled).


10.00hrs.- Afterwards we leave Seoul to the south of Korea.
11.00hrs.- SUWON. Arrival to the former capital of Korea, a World Heritage Site famous for its walls Heritage of Mankind. We will stop at the Samsung Innovation Museum to learn about the history of this famous technological company.

Note: The visit to the Samsung Innovation Museum has been suspended due to pandemic.

12.15hrs.- We will see the impressive wall with its fortifications and will visit Hwaseong Haenggung, the summer palace.


13.30hrs- Lunch included.


14.30hrs.- Suwon departure.
16.30hrs- JEONJU, we will see with our guide its fascinating old town (Hanok Village), with its tiny houses, traditional shops and art galleries. Free time to stroll after the tour.

Day 4
Jeonju- Haeinsa- Daegu- Busan.-
Total distance: 405 km Paisagens: We cross high mountains. Very beautiful landscapes in the area of the Haeinsa National Park.


07.30hrs.- Jeonju. Departure amidst impressive mountain forest scenery.
09.30hrs.- HAEINSA, arrival to this Buddhist temple built in the year 802 where we discover the Tripitaka, the most complete collection of Buddhist texts engraved on 80,000 blocks of wood. We will visit the temple and the museum on the Tripitaka.


11.30hrs.- Haeinsa. Departure.
12.45hrs.- DAEGU. Arrival. This city was a well-known center in oriental traditional medicine. Here we see the market of traditional medicines with its different herbs, and especially ginseng, and the Museum of Oriental medicine. Lunch included.


15.00hrs.- Daegu.- Departure.
16.45hrs.- We travel to HAEDONG YONGGUNG, 14th century Buddhist temple located by the sea.


17.45hrs.- Haedong Yonggung.- Departure.
18.45hrs.- BUSAN, arrival to this extremely modern city, the second most important in Korea. Lively coastal city with large skyscrapers.


Day 5
Busan- Seoul.-
Total distance: 395km (in high-speed train)

09.00hrs.- City tour in BUSAN the second largest city in Korea, full of life. We will visit the fantastic Doosan Haeundae complex with its more than 300 m skyscraper and its sports marina. We continue to the memorial to the United Nations with its cemetery were people from numerous countries are buried. We approach the largest fish market in the country, which is alongside Nampo port. Lunch included. Then we walk from there to Yongdusan park with its immense 120 m pagoda. Free time.

At around 17.30hrs we take a modern high-speed train. In less than three hours we return to SEOUL.- Transfer to the hotel and accommodation.

Day 6

After breakfast, end of our services.
INCLUSIONS
Europamundo General Services: Travel by bus with English speaking guide, basic travel insurance, hotel and breakfast buffet.
Includes arrival transfer
City tour in: SEOUL
Evening transfer: Myeongdong quarter in Seoul
Ticket admission: Metro, Changdeokgung Palace, War Memorial in Seoul , Qyeongbokgung Palace , Hwaseong Haenggung, Samsung Innovation Museum not always guaranteed; , Hanok Village , Buddhist Temple , Haedong Yonggung, U.N. Memorial and Yongdusan Park
High speed train: Busan - Seoul
4 Lunch included in: SEOUL, SUWON, DAEGU, BUSAN
1 Dinner Included in: SEOUL
Exclusions
Air Transportation
Personal expenses such as, but not limited to, phone calls, minibar charges, additional food orders, wines, mineral waters, room service, valet/ laundry service, the traditional end of trip gratuity to your tour guide and your driver not included and remains optional at your discretion.
All necessary tipping to luggage porters, bellman, doormen, dining room waiters.
Any other items of personal nature not specifically mentioned as being included.
Terms & Conditions
Child U/11 yrs of age : 70% of the TWN rate, when sharing room with two adults in extra bed.
Rates and Itinerary are subject to change without prior notice & subject to availability. No refund on any unutilised services.
Charges in case of cancellation within 48 to 33 days prior to arrival : 10% of the package cost or € 30 whichever is higher
Charges in case of cancellation within 32 to 18 days prior to arrival : 25% of the package cost.
Charges in case of cancellation within 17 to 06 days prior to arrival : 50% of the package cost.
Charges in case of cancellation within 06 days prior to arrival OR No shows : 100% of the package cost.