Home » Group Packages » 8 Days Surprising Morocco
8 Days Surprising Morocco
Morocco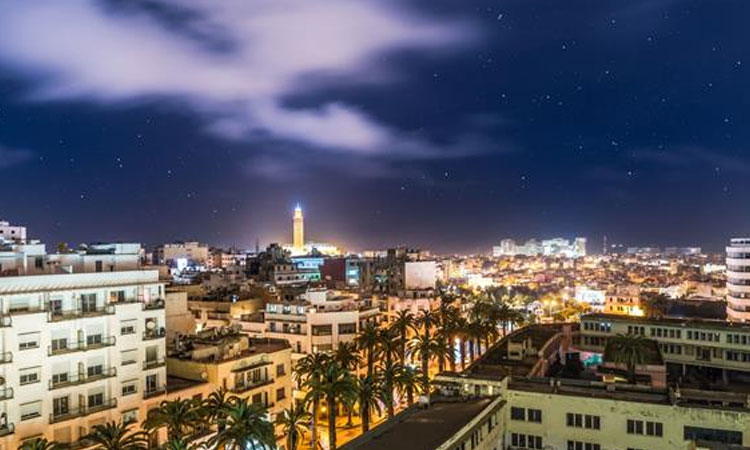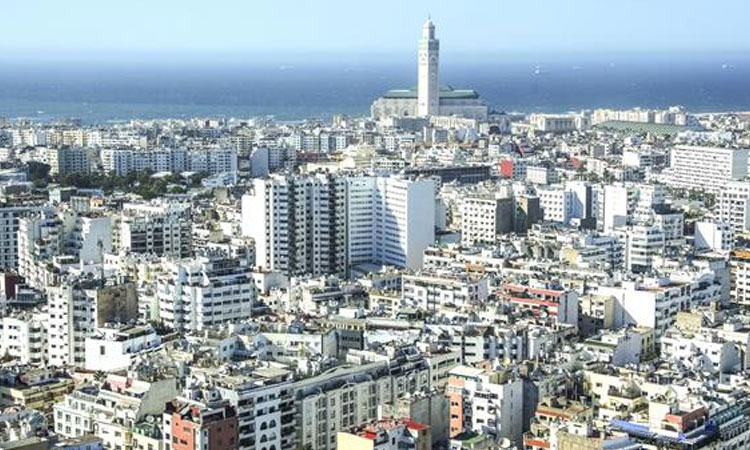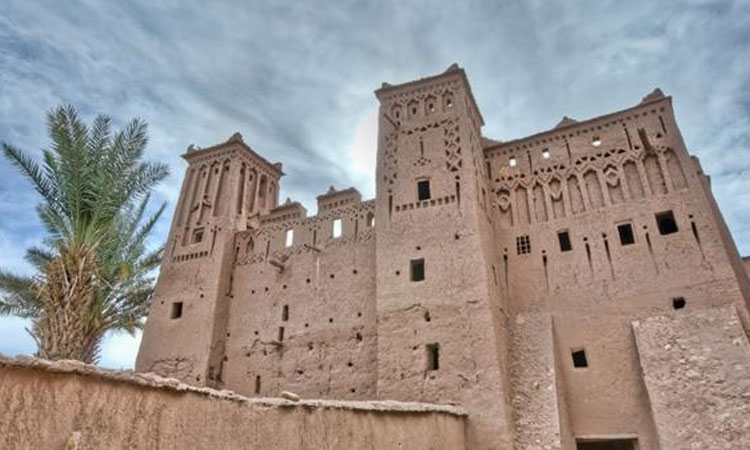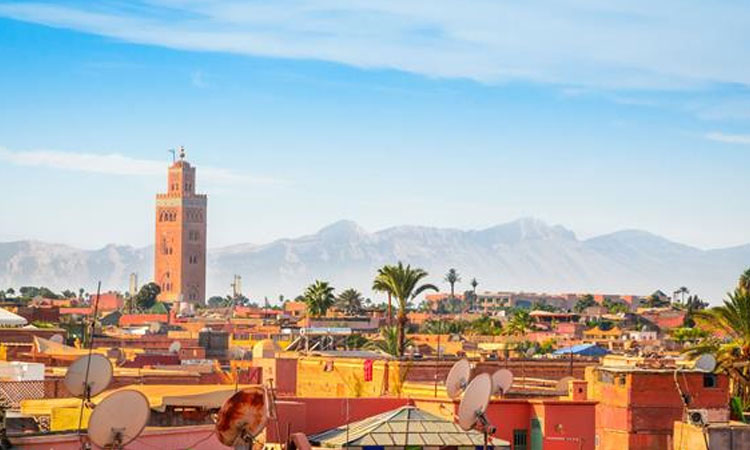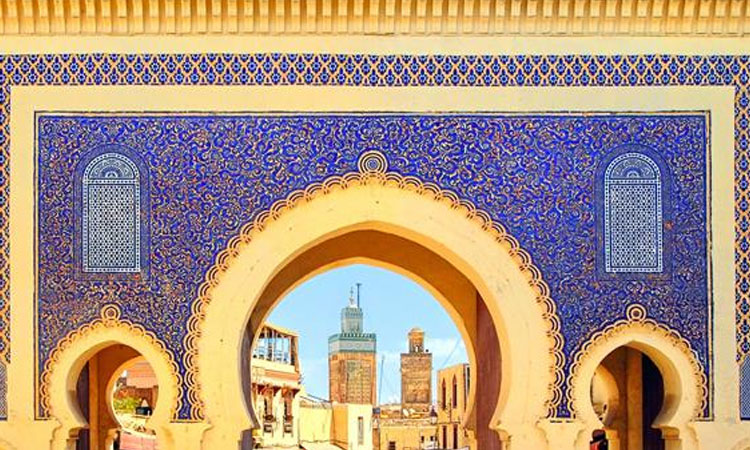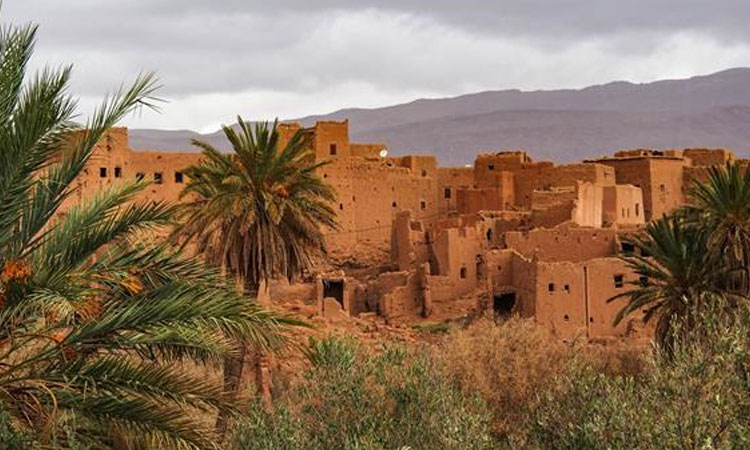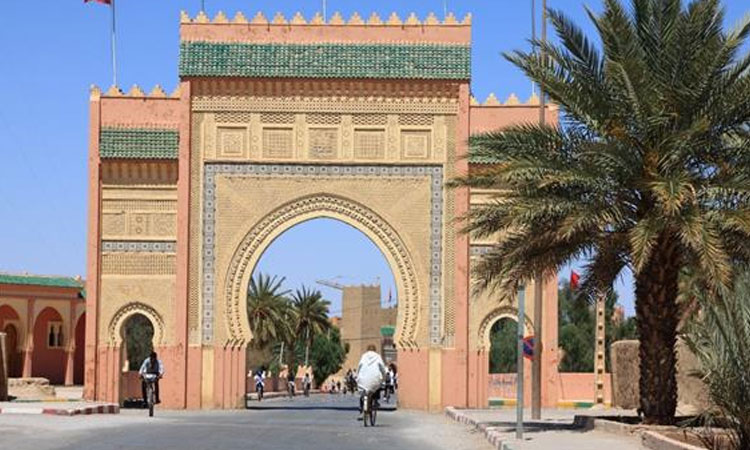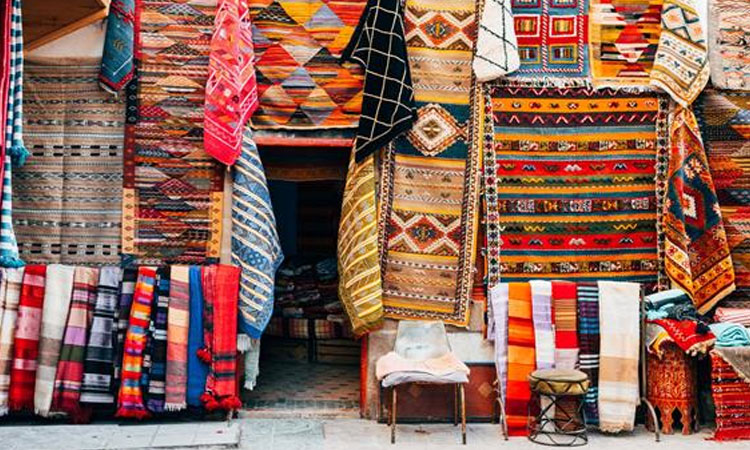 DEPARTURES DATES
Wednesday in July, August, September, October, November, December, January, February and March
Jul.23: 05, 12, 19, 26
Aug.23: 02, 09, 16, 23, 30
Sep.23: 06, 13, 20, 27
Oct.23: 04, 11, 18, 25
Nov.23: 01, 08, 15, 22, 29
Dec.23: 06, 13, 20, 27
Jan.24: 03, 10, 17, 24, 31
Feb.24: 07, 14, 21, 28
Mar.24: 06, 13, 20, 27


Detailed Itinerary
Day 1
Marrakech.-
Welcome to Marrakech!!!. On arrival at the airport we shall be waiting to transfer you to the hotel. You can enjoy free time until your tour starts, information about the meeting place and start time can be found on the information boards in the hotel reception area.

At the end of the afternoon you will be able to experience a traditional Kalesa ride up to the famous Djema square. Dinner buffet included. Hotel accommodation.

Day 2
Marrakech.
08:15 hrs We start with a sightseeing tour of the city. Located among hundreds of palm trees and surrounded by ochre walls, this exotic city brims with activity and life. We return to the Jemaa El Fna square, Koutoubia Mosque, the Jewish Quarter and the Bahia Palace. Lunch at the hotel included and free afternoon. At night, we recommend attending the Fantasia dinner show where you can experience the rich and varied folklore of Morocco.

Day 3
Marrakech - Ait Benhadou - Ourzazate - Boulmane Dades.
Total distance travelled: 300 km. Landscapes: Incredibly beautiful. We cross the Atlas mountains and pass by beautiful villages perched on the mountainsides.

Please note: Do not forget to keep your camera handy. We also recommend warm clothes for the mountains.

08:00 hrs - Marrakech - Departure. We begin a beautiful part of the journey, crossing the high mountains of the Atlas, a natural barrier of the Sahara desert. En route, we stop at a high mountain village.
13:30 hrs - Ait Benhaddou - Arrival in this fortified adobe-built town, which is a World Heritage Site, where many films have been shot due to its incredible landscape backdrop. Time for lunch and a stroll among its mud houses.
15:00 hrs - Ait Benhadou -Departure-
15:30 hrs - Ouarzazate A desert city with an imposing fortress, whose oldest part is also a World Heritage Site.
16:30 hrs - Ouarzazate- Departure. We continue through desert plains and valley oases.
18:00 hrs - Boulmane Dades. You can enjoy the facilities at our hotel. Dinner and accommodation.

Please note: In very exceptional cases, it may happen that, due to bad weather, the road through the Atlas is cut off (with snow or flash floods). In this is the case, Europamundo will arrange the following alternative route: FRIDAY: Marrakech-Essaouira / SATURDAY: Essaouira-Safi-El Jadida-Meknes / SUNDAY: Meknes-Fez.

Day 4
Boulmane Dades - Todgha - Khorbat - Erfoud.

Distance traveled: 280 km.

Landscapes: Extremely beautiful, following the so-called "Valley of the Kasbahs"; and an area with biblical landscapes.
Tip: Wear comfortable footwear. Are you carrying a book you have finished reading? Maybe you would consider donating it to the library that we are creating in Tinejad?

07.15 hrs - Boulmane Dades - Departure. We follow the Valley of the Kasbahs; adobe fortresses that protected the crops and villages from attacks from other nomadic tribes. Breathtaking oases and palm groves, where we glimpse delightful adobe-built villages.
09.00 hrs - Todra Gorge. A deep canyon cuts through the Atlas Mountains amidst one of the most beautiful areas of Morocco. We include free time to enjoy this beautiful landscape (sometimes, following intense rain, we cannot access the gorges due to flooding of the rivers).
09.45 hrs Todra Gorge -Departure-. The predominance of the desert becomes ever more marked as we progress along this part of our journey.
10.45 hrs- Ksar el Khorbat -If time does not prevent it (access road), we stop at this adobe/oasis town with which the Europamundo Foundation is collaborating. You will be able to learn about the lives of the desert peoples in these impressive fortified villages.
11.45 hrs Ksar el Khorbat -Departure-.
14.00 hrs - Erfoud -Arrival-. Lunch at the hotel. Relax in the gardens and pool at this desert hotel. Our tour guide will propose an optional excursion in all-terrain vehicles across the Merzouga sand dunes, with dinner included on the dunes: an unforgettable landscape and experience.

Day 5
Erfoud - Midelt- Azrou- Bhalil - Fez.
Total distance covered: 430 km.

Landscapes: Very beautiful scenery of the Atlas, passing into more verdant areas covered by forests.

Note: at this stage we will climb to high areas of the Atlas, which may be cold. Remember to bring some warm clothes.


08.00hrs- We will leave Erfoud early, we cross the Atlas between powerful gorges and stunning landscapes. We then cross a high and cold plateau area inhabited by nomadic pastoralists.
11.30 hrs- Stop in Midelt, in the center of this region, which lives mainly from agriculture, especially apples, and from stone, fossil and mineral crafts. Time for a stroll and lunch.
13.00 hrs.- Midelt- Departure. We continue our route to the Middle Atlas seeing how the landscape changes completely. We are in a region with abundant forests, and where it snows frequently in winter.
14.45 hrs- Azrú. Stop in this National Park to visit "the house of the cedars", a small museum that illustrates us about the region. We will be amused by the colonies of monkeys that inhabit this area.
15.30hrs- Azrú departure.
16.45hrs- Bhalil, arrival in a small and quiet town inhabited by Berbers of the Middle Atlas with a very picturesque historic center of colorful streets. Traditionally the population in this city lived in caves, today these caves have been integrated into the houses.
17.45 hrs- Bhalil- departure.
18.15- Fez. Arrival in the spiritual heart city of Morocco, a labyrinth of alleys and souks, doors and smells. Before going to the hotel, we will admire the view of the city from the Saadian tombs. Dinner included.

Day 6
Fez – Volubilis – Mulay Idris - Meknes
Total distance: 120 km.
Landscapes: pleasant agricultural landscapes.
Note: Fez is a very traditional city, Mulay Idriss a holy city, we request that you wear appropriate (discreet) clothing and respect the local population. We recommend comfortable footwear to visit the archaeological site.

In the morning we include a visit of Fez, we enter through the Bronze doors of the Royal Palace, Jewish quarter, its lively souks, the tanners´ quarter. The cultural capital of the country, home to the oldest university in the world. The city of Fez was founded in the ninth century and is known for its impressive Medina that preserves like no other the traditional Arab atmosphere. At the end of the visit, lunch included in an old palace of the Medina.

15.00 hrs- Fez- departure.
16.30 hrs- Archaeological site of Volubilis, arrival at the Roman archaeological site possibly best preserved in this area of North Africa that has been declared a World Heritage Site. Founded in the third century BC, the city of Volubilis, capital of Mauritania Tingitana, was an important military outpost of the Roman Empire in which many monuments of great beauty were erected. Entrance included-.
17.30 hrs- Volubilis- Departure. We continue our route between olive groves.
17.45 hrs- Mulay Idris- located on top of the hill, we arrive at the holy city and place of pilgrimage for Muslims in Morocco, where Mulay Idris, great-grandson of the prophet Muhammad and founder of the first royal dynasty of Morocco, is buried. The city was closed to non-Muslims until 1912 – until 2005 non-Muslims were not allowed to spend the night. Free time for a stroll.
18.45 hrs- Moulay Idriss- Departure.
19.30 hrs- Meknes. Arrival, dinner included.

Day 7
Meknes- Rabat - Casablanca.-
Total distance: 240 km.

08.30 hrs- After breakfast, visit of Meknes, another fascinating city declared a World Heritage Site, founded for military purposes in the eleventh century by the Almoravids, and was the capital of the kingdom in times of Sultan Muley Ismail (1672-1727), founder of the Alaouite dynasty. This sovereign built an impressive city of Spanish-Moorish style, surrounding it with high walls marked by monumental doors. We will be surprised by the immense gate of Bab el Mansur and the activity in the square el Hedim (reminiscent of the D, Jemaa square of Marrakesh). We include entrance to the Mausoleum of Moulay Ismail. Free time.
12.30 hrs- Meknes, departure. Continuation by highway, time for lunch in service area.
15.30 hrs- Rabat. Arrival and panoramic visit of the capital of the Kingdom. We visit the powerful fortress of the Oudaia, the Hassan tower where the mausoleum of King Mohamed V is located, the walls of the Andalusians, the outer enclosure of the Royal Palace and the modern quarters of embassies. After our visit, free time.
18.30 hrs- Rabat, departure. We follow the shores of the Atlantic.
20.00 hrs- Casablanca -Arrival at the end of the day.- Dinner included.

Day 8
Casablanca- Marrakech.-
Total distance: 245 km
Landscapes: from Atlantic plains of cultivated fields to more arid landscapes reaching Safi.

After breakfast, we include a visit with a local guide to get to know the largest city and economic center of Morocco. We will walk through its great avenues, walk through the beautiful square of Mohamed V with its fountain, Moorish buildings, palm trees and through the park of the Arab league. We will also visit little Medina. We include the entrance and visit to the huge mosque of Hassan II, the only mosque in Morocco where non-Muslims are allowed to enter, located next to the sea, with its 210-meter-high minaret with laser lights on top pointing to Mecca. After that a free time for lunch in pleasant maritime area of "La Corniche".

15.30 hrs.- Casablanca. Departure towards Marrakech.
18.45 hrs. - Marrakech -Arrival.


End of our services. Please, check the time of your flight in case you might need an additional night.

Important note: In case you have to book an external service (plane/train...) on the day of the end of your tour with activities included, please remember that the schedules of the detailed itineraries are the "planned" ones but may be affected by different circumstances (traffic density, customer delays, breakdowns...). Do not book a flight/train with a tight schedule without taking this into account.
Always leave a margin in the schedule for unforeseen events.
INCLUSIONS
Europamundo General Services: Travel by bus with English speaking guide, basic travel insurance, hotel and breakfast buffet.
Includes arrival transfer
City tour in: MARRAKESH, FEZ, Meknes, RABAT, Casablanca
Evening transfer: Djema Square with horse carriage in Marrakech, Djema Square with horse carriage in Marrakech
Ticket admission: Bahia Palace in Marrakech, House of the Cedars in Azrou , archaeological site of Volubilis , Mausoleum of Moulay Ismail in Meknes , mosque of Hassan II in Casablanca
3 Lunch included in: MARRAKESH, ERFOUD, FEZ
6 dinner included in: MARRAKESH, Boumalne Dades, FEZ, Meknes, Casablanca, MARRAKESH
Exclusions
Air Transportation
Personal expenses such as, but not limited to, phone calls, minibar charges, additional food orders, wines, mineral waters, room service, valet/ laundry service, the traditional end of trip gratuity to your tour guide and your driver not included and remains optional at your discretion.
All necessary tipping to luggage porters, bellman, doormen, dining room waiters.
Any other items of personal nature not specifically mentioned as being included.
Terms & Conditions
Child U/11 yrs of age : 70% of the TWN rate, when sharing room with two adults in extra bed.
Rates and Itinerary are subject to change without prior notice & subject to availability. No refund on any unutilised services.
Charges in case of cancellation within 48 to 33 days prior to arrival : 10% of the package cost or € 30 whichever is higher
Charges in case of cancellation within 32 to 18 days prior to arrival : 25% of the package cost.
Charges in case of cancellation within 17 to 06 days prior to arrival : 50% of the package cost.
Charges in case of cancellation within 06 days prior to arrival OR No shows : 100% of the package cost.