Home » Group Packages » 8 Days Unforgettable Jordan
8 Days Unforgettable Jordan
Jordan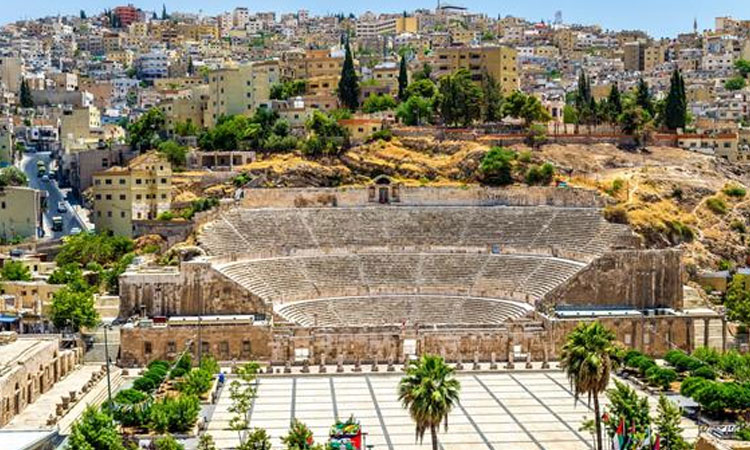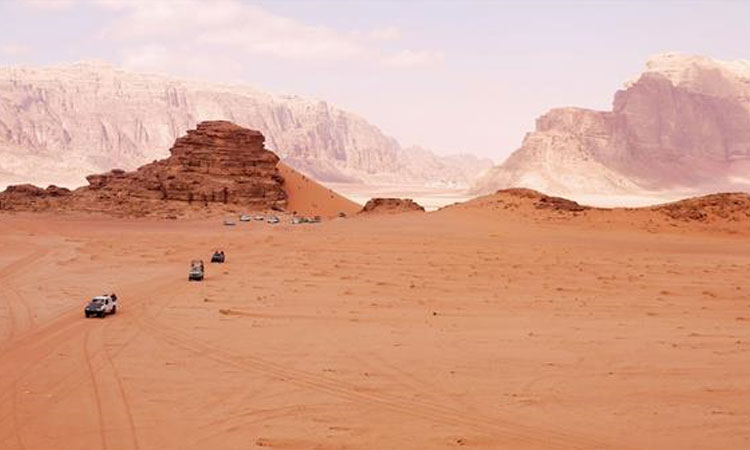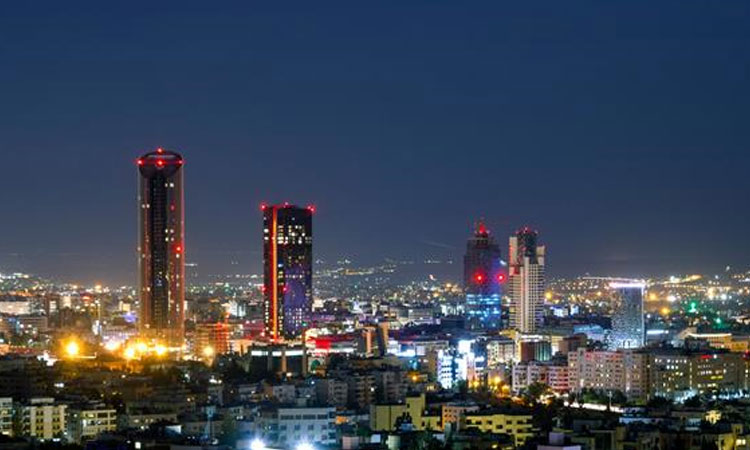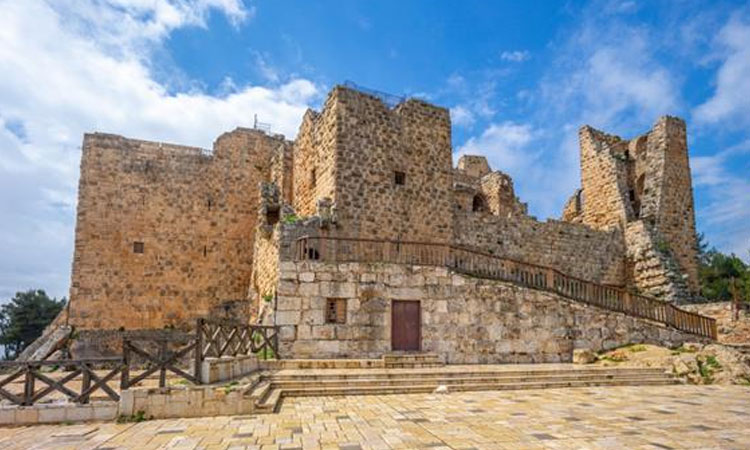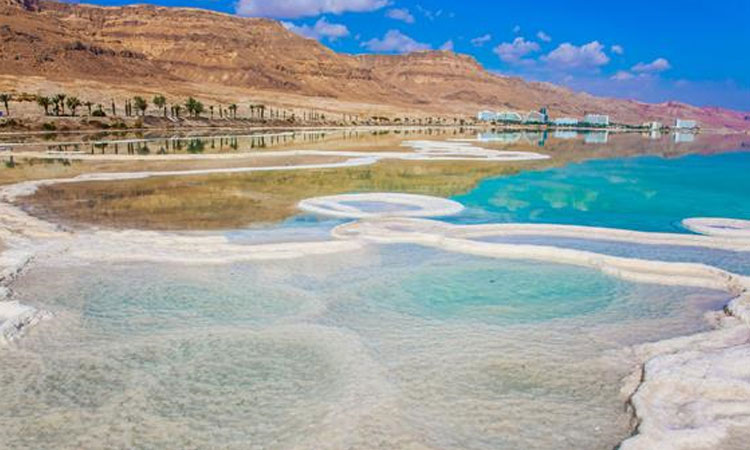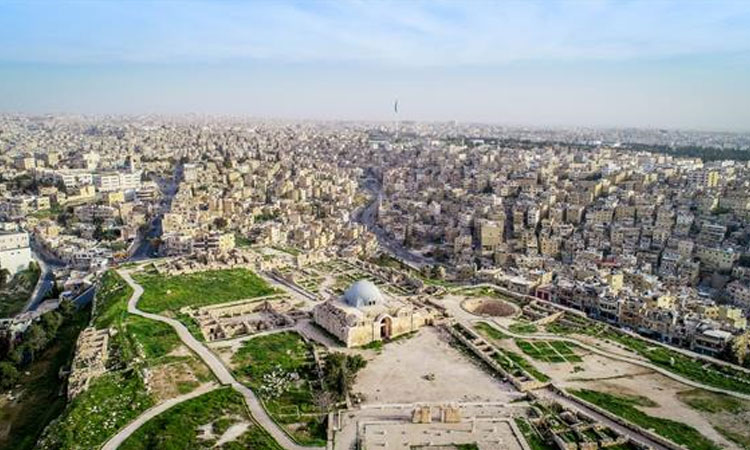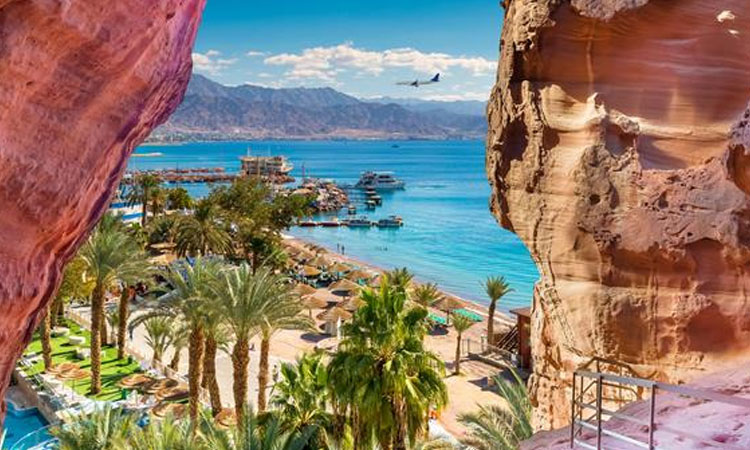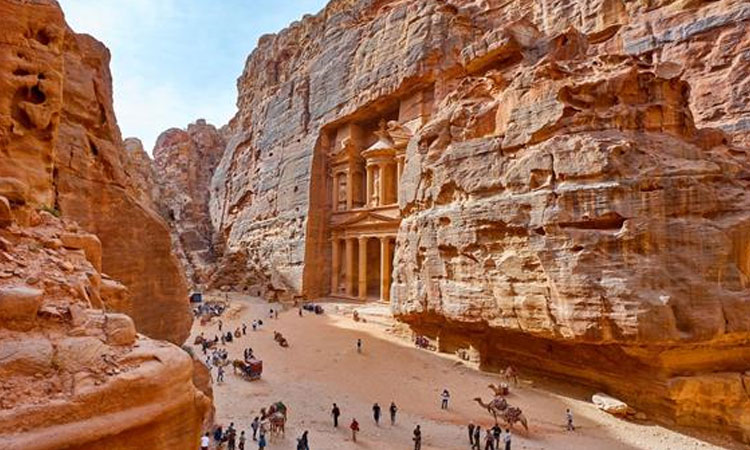 Fixed Departures Every Saturday from July to March 2023

DEPARTURES DATES
Saturday all year
Jul.23: 01, 08, 15, 22, 29
Aug.23: 05, 12, 19, 26
Sep.23: 02, 09, 16, 23, 30
Oct.23: 07, 14, 21, 28
Nov.23: 04, 11, 18, 25
Dec.23: 02, 09, 16, 23, 30
Jan.24: 06, 13, 20, 27
Feb.24: 03, 10, 17, 24
Mar.24: 02, 09, 16, 23, 30


Detailed Itinerary
Day 1
Amman.-
Arrival at Amman airport. Welcome to Jordan!. Border procedures and transfer to the hotel Free time.

Day 2
Amman- Ajlun- Jerash- Amman.-
After breakfast, we travel to the north of Jordan. In the mountains, we discover the AJLUN FORTRESS, a mighty castle from the 12th Century. Muslims and Orthodox Christians have always lived in this area. We will visit the old CHURCH OF SAINT SERGIUS. Shall we all pray for peace? Lunch is included. We continue to JERASH, and visit its impressive Roman archaeological site. Return to AMMAN. Arrival and accommodation.

Day 3
Amman- Castles Of The Desert- Madaba- Mount Nebo- Amman.-
We will depart towards the CASTLES OF THE DESERT, built between the 7th and 8th centuries. We will visit QASR KHARANA, with its imposing structure of thick walls and the QUSAYR AMRA World Heritage Site, notable for its remarkable frescoes. Then, we travel to MADABA, lunch is included. We will visit the Madaba Archaeological Park, which we cross via an ancient Roman road, and the Church of St. George, with its fantastic 6th Century mosaic representing the oldest known map of the Holy Land. We continue to MOUNT NEBO, where Moses stopped to look over the Promised Land. Return to Amman. Arrival and free time.

Day 4
Amman- Bethany- Panorama Complex- Dead Sea.-
We leave for BETHANY on the banks of the River Jordan, a UNESCO World Heritage Site; this is where John the Baptist baptised Jesus. Then we visit the DEAD SEA MUSEUM, which an impressive Panorama Complex. Lunch is included. Arriving at our hotel at the DEAD SEA, do not forget to take a dip in the saltiest sea and lowest altitude on earth. Dinner and accommodation included.
DEAD SEA

Day 5
Dead Sea- Karak Castle- Dana- Shobak- Petra.-
Exciting section in the heart of Jordan. We ascend to the historic King´s Road, which tells us about the Moab Kingdom of the Bible. At the top of a hill we will be surprised by the castle of KARAK (entrance included), an impressive example of military architecture of the twelfth century. It soon became one of the most important fortresses between Jerusalem and Aqaba. Arrival at DANA, a small picturesque town of stone houses on a huge cliff. Lunch is included. We continue along the King´s Route to SHOBAK, where we take photographs (outside only) of the great Crusader Castle. We continue to WADI MUSA (the site around Petra). We will explore the MOSES SPRING, where Moses is said to have tapped the rock with his rod and the water gushed out, and the Petra Museum, an excellent exhibition that enables us to learn about the history of the Nabateans and to see magnificent pieces found in the area. Dinner and accommodation. Any travelers who wish can go to an old Turkish bath or see a light and sound show in Petra.

Day 6
Petra- Wadi Rum.-
Today we have the most exciting day of the trip: First, we visit the impressive archaeological site of PETRA, which is accessed through a narrow canyon, and discover the temples and tombs excavated on the cliffs in this city that was founded 300 years before Christ. After lunch (included) we leave for the impressive desert of WADI RUM. At the Visitor Centre we board 4x4 vehicles to visit some of the most impressive landscapes. We stop in the town of RUM to visit the ruins of the Nabatean temple. We include a 45-minute camel ride through the desert. We will also visit the Khazali Canyon. In this spectacular place, we will see the engravings that reveal the origins of the Arabic language. Dinner and accommodation included in a desert camp.

Day 7
Wadi Rum- Aqaba.-
After breakfast we will leave for AQABA, Jordan's second city. We will visit Jordan's second city, a modern, commercial port city. Afternoon free to enjoy the hotel-resort and the warm waters of the Red Sea!

Day 8
Aqaba - Amman.-
After breakfast we will depart via "the desert road" to the AMMAN. Arrival at Amman airport and end of our services. Please, check the time of your flight in case you might need an additional night.

Note: Depending on the number of travellers, the trip from Aqaba to Amman may be made by regular VIP coach.
INCLUSIONS
Europamundo General Services: Travel by bus with English speaking guide, basic travel insurance, hotel and breakfast buffet.
Includes arrival transfer
Excursion: 4x4 vehicles, camel rides
Ticket admission: Fortress and Church of Saint Sergius in Ajlun, Archaeological site in Jerash;, Castle of Qasr Kharana and Castle of Qusayr Amra in Castles of the Dessert; , Church of St. George, Madaba Archaeological Park , Arqueological Site , Dead Sea Museum and Panorama Complex , Kerak castle , Moses Springs and Petra Museum , Arqueological Site , Visitor Centre, 4x4 vehicles and camel rides
5 Lunch included in: JERASH, Madaba, AMMAN, SHOUBAK, PETRA
3 dinner included in: Dead Sea, PETRA, WADI RUM
Exclusions
Air Transportation
Personal expenses such as, but not limited to, phone calls, minibar charges, additional food orders, wines, mineral waters, room service, valet/ laundry service, the traditional end of trip gratuity to your tour guide and your driver not included and remains optional at your discretion.
All necessary tipping to luggage porters, bellman, doormen, dining room waiters.
Any other items of personal nature not specifically mentioned as being included.
Terms & Conditions
Child U/11 yrs of age : 70% of the TWN rate, when sharing room with two adults in extra bed.
Rates and Itinerary are subject to change without prior notice & subject to availability. No refund on any unutilised services.
Charges in case of cancellation within 48 to 33 days prior to arrival : 10% of the package cost or € 30 whichever is higher
Charges in case of cancellation within 32 to 18 days prior to arrival : 25% of the package cost.
Charges in case of cancellation within 17 to 06 days prior to arrival : 50% of the package cost.
Charges in case of cancellation within 06 days prior to arrival OR No shows : 100% of the package cost.