Home » Group Packages » From Marrakesh to Tangier
From Marrakesh to Tangier
Marrakesh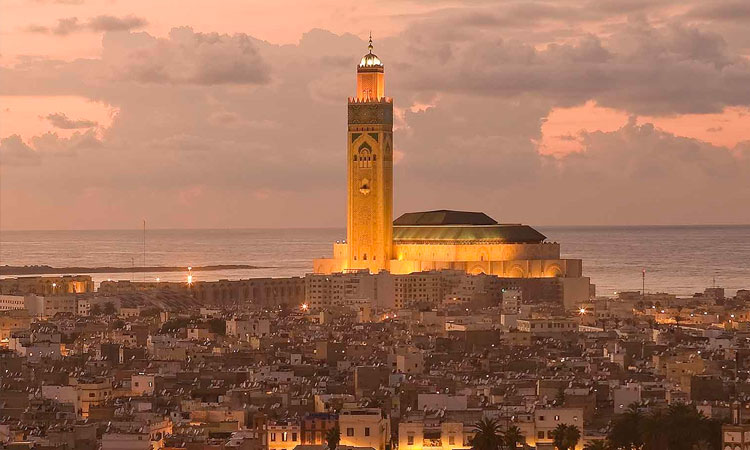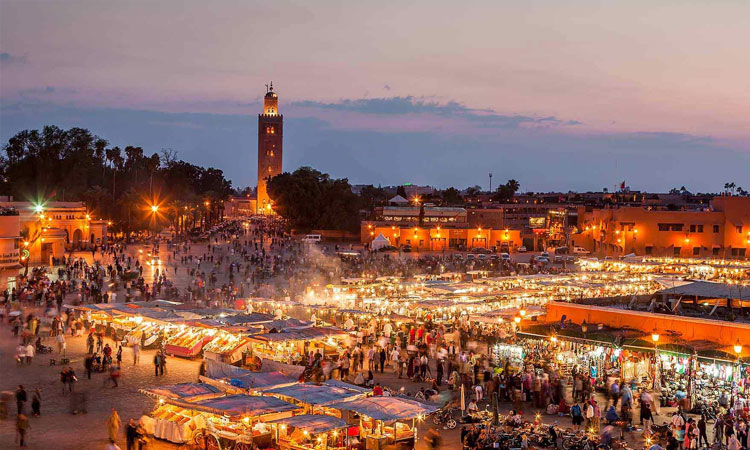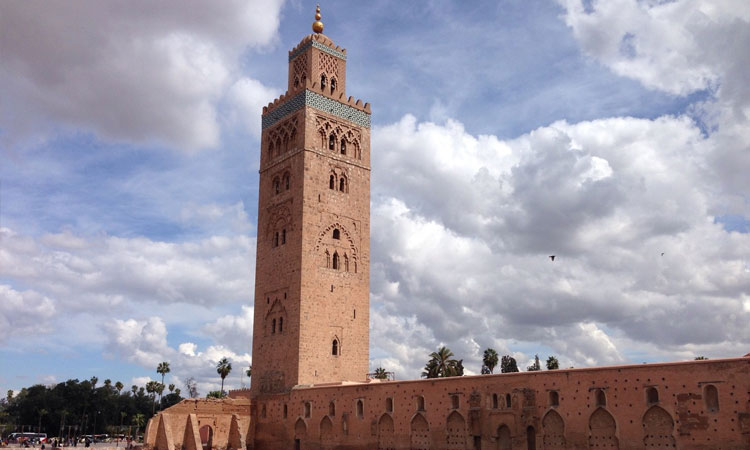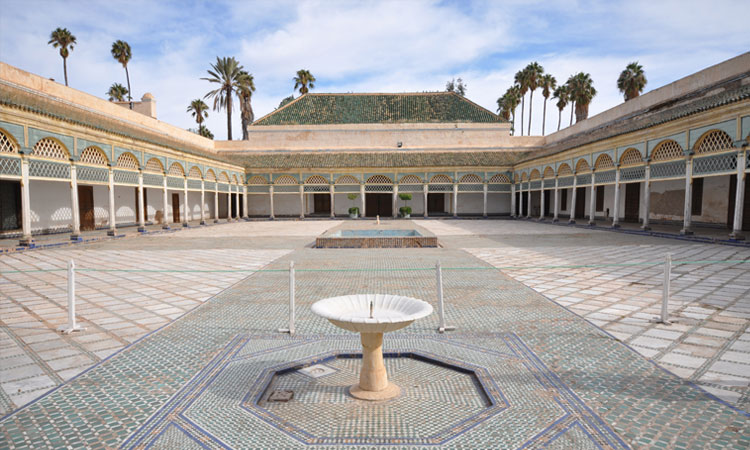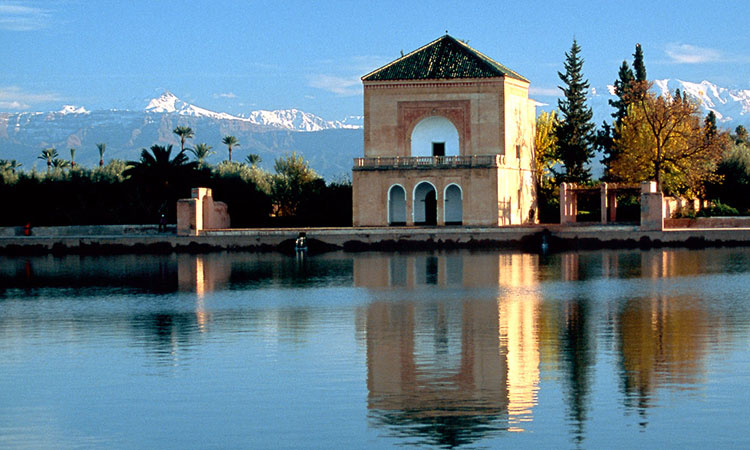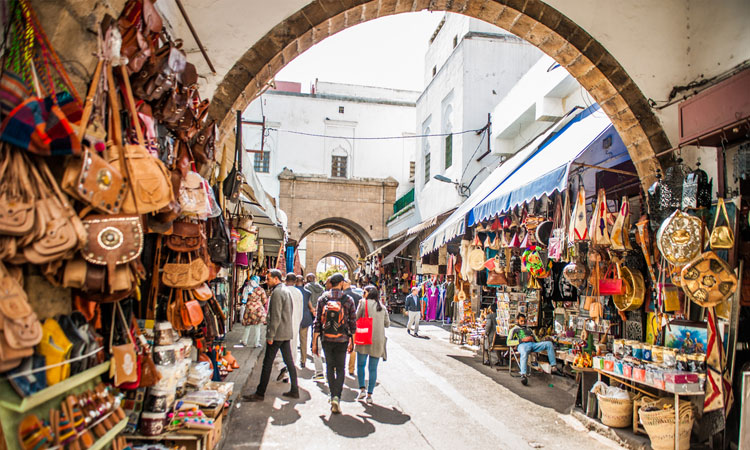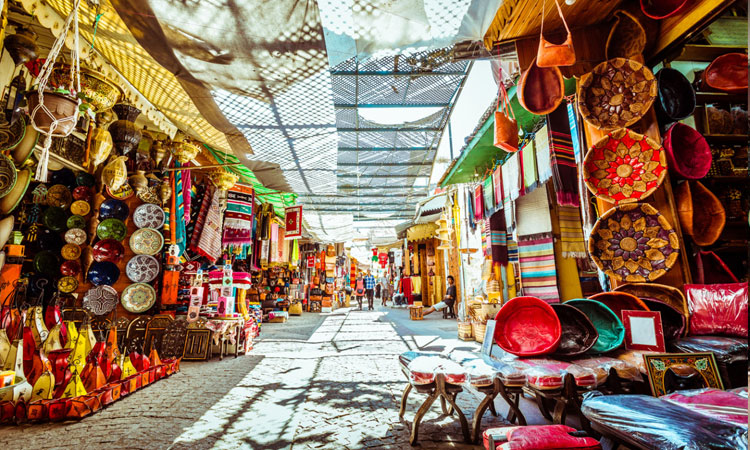 Departure Dates
Apr.20: 01, 08, 15, 22, 29
May.20: 06, 13, 20, 27
Jun.20: 03, 10, 17, 24
Jul.20: 01, 08, 15, 22, 29
Aug.20: 05, 12, 19, 26
Sep.20: 02, 09, 16, 23, 30
Oct.20: 07, 14, 21, 28
Nov.20: 04, 11, 18, 25
Dec.20: 02, 09, 16, 23, 30
Jan.21: 06, 13, 20, 27
Feb.21: 03, 10, 17, 24
Mar.21: 03, 10, 17, 24, 31



Day 1 MARRAKECH
TODAY'S HIGHLIGHTS: Arrival.

Transfer to the hotel. Kalesa ride. Dinner included Welcome to Marrakech!!!. On arrival at the airport we shall be waiting to transfer you to the hotel. You can enjoy free time until your tour starts, information about the meeting place and start time can be found on the information boards in the hotel reception area. At the end of the afternoon you will be able to experience a traditional Kalesa ride up to the famous Djema square.

Dinner buffet included. Hotel accommodation.

Day 2 MARRAKECH
TODAY'S HIGHLIGHTS: City guided tour. Admission fees and lunch included.

We will start the day with a guided tour of the city which gave the country its name. We will get to know the great walls of the city, the bustling Jemaa square, walk through the colorful Medina and see the Kutubia tower. We will visit to the Bahia Palace (ticket included). Lunch included. We sill have some free time to relax at the pool or discover a famous Mar-rakech Souk (local market).

In the evening, you can experience a Fantasia dinner and cultural show (optional).

Day 3 MARRAKECH - AIT BENHADOU - OUARZAZATE - BOULMANE
TODAY'S HIGHLIGHTS: Scenic landscapes.

Visit a village built with adobe. Dinner buffet included. We will journey across the Atlas Mountains as their, usually snow-capped, high peaks will greet us as we say goodbye to Marrakech. Small Berber villages perch on the side of chasms. We will interrupt our journey to stop at the fortified village of AIT BENHADDOU, a place where several films have been filmed. At this point in our trip, our route will be going through the so-called biblical landscapes. We will spend some time in OUARZAZATE city with its impressive Kasbah. We will continue toward the valley of Roses. BOULMANE DADES. Dinner and accommodation.

NOTE: On very rare occasions (during winter), the roads may be closed due to snowdrifts. If necessary, this section of the itinerary will be resched¬uled according to our alternative itinerary. (Whether we can visit the Sahara or not will depend on road access).

Day 4 BOULMANE - TODRA - ERFOUD
TODAY'S HIGHLIGHTS: Beautiful scenery. Canyon in the eastern part of the High Atlas Mountains.

Visit a village built with adobe. Lunch buf¬fet included. Feel the adrenaline on an off-road excursion of the de¬sert sand dunes. A journey full of excitement in the Sahara Desert: the Valley of the Kas¬bahs; river valleys containing thousands of palm trees; Stone plains fol¬lowed by oasis and adobe villages, powerful fortresses defending the thoroughfares. We will visit the stunningly magnificent TODGHA GORGE. On the way there, we shall stop at a small town built with adobe next to KHORBAT, visitors will be able to learn about this desert community, which is supported by the Europamundo Foundation. (Note: due to weather conditions, such as river flooding, access might not possible at times).

We will continue toward ERFOUD. Lunch included. Anyone who wishes to, can go on a field trip to visit the sand dunes of the Sahara Desert (and experience dusk among the dunes).

Day 5 ERFOUD - FEZ
TODAY'S HIGHLIGHTS: Breathtaking landscapes. Discover the medi¬eval city of Fes. Dinner included.

In the early morning, we will leave the Sahara through the mountains and cross the no¬madic areas situated in the elevated and cold landscapes. In the afternoon, FES awaits us. Leisure time.

Dinner and hotel accommodation included.

Day 6 FEZ - TANGIERS
TODAY'S HIGHLIGHTS: Guided city tour of Fes. Admission prices included. Lunch and dinner included.

We will discover Fes with an informative scenic tour. We will conclude the visit with an included lunch at an ancient palace of the Medina district. At the beginning of the afternoon, we will travel towards the north of Morocco.

Arriving in TANGIER in the mid-afternoon.

Dinner and hotel accommodation included.

Day 7 TANGIERS
After breakfast, the end of our services.
INCLUSIONS
Europamundo General Services: Travel by bus with English speaking guide, basic travel insurance, and breakfast buffet.
Includes arrival transfer
City tour in: MARRAKESH, FEZ
Evening transfer: Djema Square with horse carriage in Marrakech in MARRAKESH
Ticket admission: Bahia Palace in Marrakech in MARRAKESH
3 Lunch included in: MARRAKESH, ERFOUD, FEZ
4 dinner included in: MARRAKESH, BOULMANE DADES, FEZ, TANGIERS
Exclusions
Any Airfare / Visa Charges and Insurance /Medical.
Meals other than breakfast
Any item of personal nature and not mentioned under the inclusions or in the itinerary
Terms & Conditions
Child without bed - Is an individual under 12 years of age, sharing the room with 2 full paying adults and without a bed / cot.
For Two Adults & Two Children (Both Under 12 Years) rooming together, the 1st child will have to pay "Child with Bed" price and the 2nd Child will pay "Child without Bed" price.
Maximum 3 adults are allowed per room. As a Third person in a Triple room, most of the hotels use roll away beds & room size may be the same as the Double room.
Any damage caused to the hotel rooms / coach during your stay, shall be borne by the concerned passengers.