Home » Holiday Packages » Destination » Pristine Sri Lanka
Pristine Sri Lanka
Sri Lanka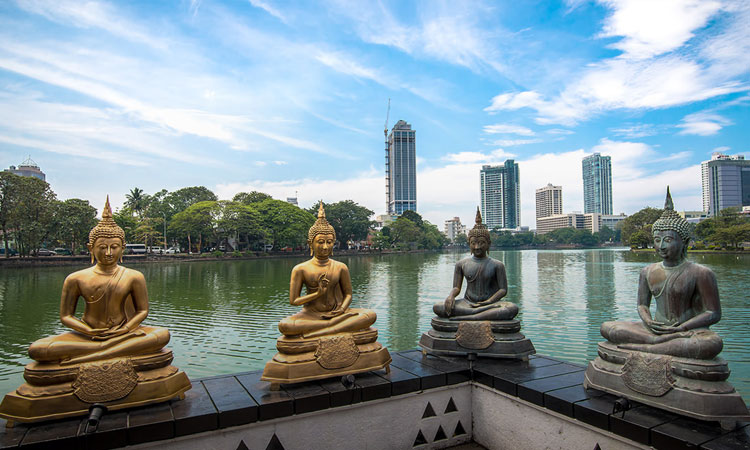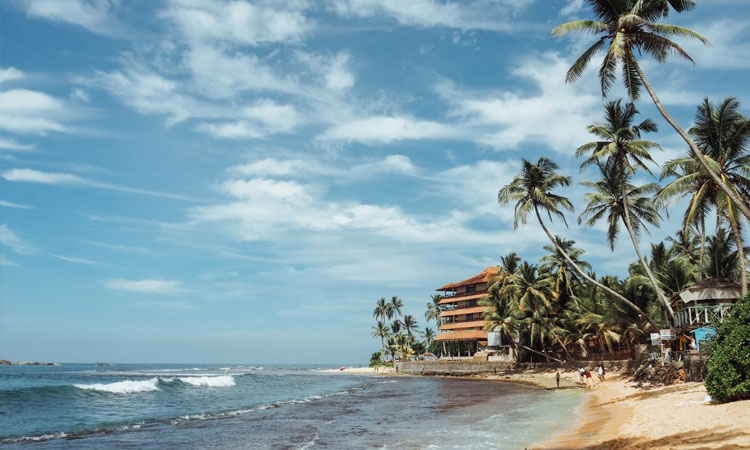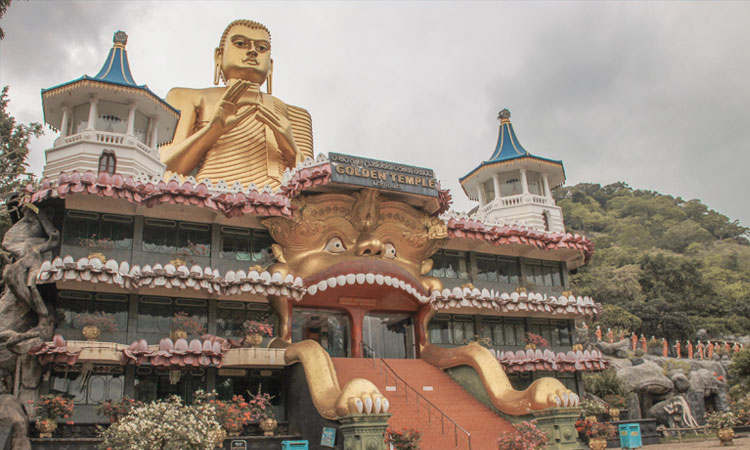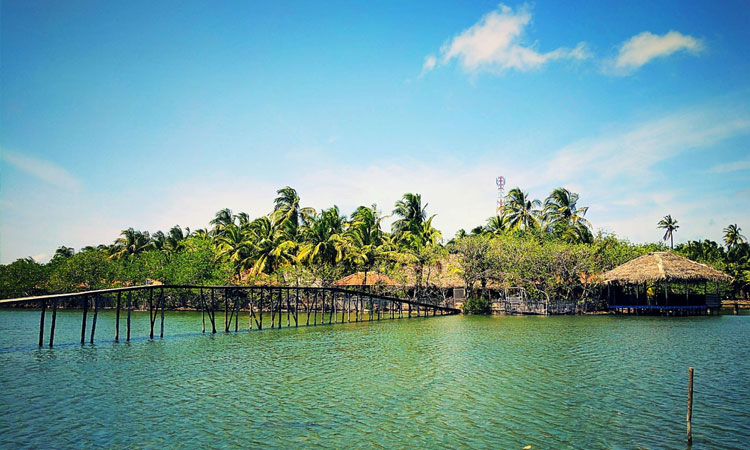 Wrecks, Whales and Reefs

Route : Airport/ Negombo/ Hikkaduwa/ Mirissa/ Airport

Highlights: Negombocity tour, whale and dolphin watching at Kalpitiya, diving at Marawila and third reef, Dutch canal cruise, Colombo city tour, diving the ship wrecks; the conch and Earl of Shaftesbury and the black coral at Hikkaduwa, Dutch fort of Galle, whale and dolphin watching in Mirissa.



Day One
Route: Airpot/ Negombo

Highlights: Negombo City Tour

Recover from the jet lag with a stroll around the Negombo town, the little Rome of Sri Lanka. Negambo's history dates back as far as the thirteenth Century as a port town used by the Moors and Sri Lankans to trade cinnamon and other spices, the city was later used as a trade town by Portuguese, Dutch and British. The remnants of colonial powers including the Dutch Fort and an intricate canal system that runs 100km from Colombo in the South to Puttalam in the north and many churches still rule the landscape of Negombo.

Day Two : Negombo/ Kalpitiya/ Negombo

Highlights: A two-hour ride from Negombo leads to the Kalpitiya Dutch bay, where Whales and Dolphins are found in abundance.Large pods of Spinner Dolphins could be found within a just one hour boat ride from Kalpitiya harbour while Sperm whales and blue whales are found in large pods near the Bar reef between the Months of April to November. Spend the rest of the day exploring the country's largest coral reef, situated off the Dutch Bay.

Day Three : Marawila/ Negombo

Highlights: Spend the morning diving and exploring around the wreck of a Royal Air Force fighter bomber, which despite crashing over fifty years ago is in great form. It is common to sight large moray eels, as well as marine life.

Leave the evening dive for the third reef. A twenty meter dive, where there is no sigh of civilization just calm waters and coral reefs. It is a favourite site to spot different species of rays including marble rays while divers are greeted by pods of dolphins playing away.


Day Four: Negombo/ Colombo

Highlights: Spend the morning cruising along the colonial Dutch canals and head for Colombo for a might of shopping, partying or a quiet fine dining experience.


Day Five: Colombo/ Hikkaduwa

Highlights: A one and half hour drive along the Turquoise Indian Ocean brings you to Hikkaduwa and another series of exciting dives. Spent the afternoon exploring the oceans with an evening dive to Hikkaduwa's exciting wreck diving sites.


The conch-One of the first oil tankers of the Shell Company which sank in 1903 after hitting the Akarta rock. Diving depth: 14.22 m. Travel time by boat: 20 minutes.
Wrecks of Ship Earl of Shaftsbury - This four mastered British ship wreck sank back in 1893 and are home to stingrays, schools of snappers, barracudas, lion fish and blow fish. Diving depth: 15 m. Travel time by boat: 15 minutes.

Other Diving Sites of Hikkaduwa Include,
Seenigamagala Rock - A site covered with beautiful and uniquely formed corals and a habitat of barracudas, moray eels and rays. Diving depth: 12-22 m. travel time by boat: 10 minutes
Kiralagala – A beautiful rock complex filled with exotic fish. The precipitous rock wall is covered with hard and soft corals creating a marine town filled with domino damsels, angel fish, basslets, butterfly fish and the deeper oceans filled with Trevally, fusiliers and triggerfish. Diving depth: 40 m. Travel time by boat: 25 minutes
Diyamba Gala or Deep rock - A multilevel rock complex consists of underground caves. Diving depth-22 m. Travel time by boat: 20 minutes.
Off coral gardens – A coral formation with coral caves and valleys, home to moray eels, puffer fish and blow fish. Diving depth: 13 m. Travel time by boat: 10 minutes.
Black coral point –A deep dive site covered with black corals and abundant of macro marine creatures. Diving depth: 30 m. Travel time by boat: 10 minutes.
Goda gala - The multi-level rock complex spreading over a large area is home to variety of sea creatures including Moray Eels, Hawk fish, small Crabson Acropora Coral, Antheas and other reef fish.
Sunil Gala – Another multi-level rock formation with varying depths from 4-18 meters. A challenging dive due to the relentless surge caused by its proximity to the shore, the site offers reef fish like Angelfish, Boxfish & Surgeonfish. Diving depth: 18 m. Travel time by boat: 20 minuets


Day Six : Hikkaduwa/ Galle/ Mirissa

Highlights: Begin the day with dives at decided locations. Start for Mirissa after lunch with a stop at the Dutch Galle Fort and Galle maritime museum.

Day Seven: Mirissa

Highlights: Heads to the middle of the ocean with the day break in search of gentle giants of the ocean. Blue whales, Bryde´s whales, Sperm whales, Fin whales, bottle nose dolphins, common dolphins and spinner dolphins grace the waters of Southern Seas from Weligama to Mirissa and can be found within just eight to ten nautical miles from Mirissa harbor.

Day Eight : Mirissa/ Colombo/ BIA


INCLUSIONS
Daily Breakfast
All transfers and sightseeing as per the Itinerary
Transportation by a/c vehicle with an English speaking chauffeur guide for 06 Pax.
Exclusions
Any expenses on a personal nature
All other expenses not mentioned above
All applicable entrance fees and Peak period supplements
Terms & Conditions
Child U/12 yrs of age sharing room with parents without an extra bed: 40% of the adult rate and with an extra bed: 60% of the adult rate will be applicable.
Rates are subject to change without any prior notice and subject to availability.
No refunds on any unutilized services.
Charges for cancellation within 24-18 days prior to arrival: 25% of the package cost
Charges for cancellation within 17-11 days prior to arrival: 50% of the package cost
Charges for cancellation less than 10 days prior to arrival OR No Show: 100% of the package cost